The world of ESG investing has changed dramatically over the last five years, with record funds pouring into sustainable investments in 2021. At the same time, REITs have made significant progress with ESG reporting and initiatives.
The REIT ESG Dashboard, created by Nareit and GeoPhy, is a tool that identifies and tracks ESG key performance indicators. The dashboard reflects data from 2016 through 2020 (publicly reported from 2017 through 2021) for the largest U.S. REITs by equity market capitalization within each of these years. Keep reading to find the key takeaways from the recently updated REIT ESG Dashboard.
1. Publicly reporting ESG efforts has become the new normal in the REIT industry.
In 2021, all 100 of the largest U.S. REITs by equity market capitalization reported publicly on their ESG efforts. Even smaller REITs are normalizing ESG reporting, with the percentage of REITs with an equity market capitalization under $5 billion that report on ESG efforts publicly jumping from 41% in 2017 to 98% in 2021. Over the last five years, the number of REITs issuing stand-alone sustainability reports has nearly tripled as REITs prioritize telling their ESG story to investors and the public.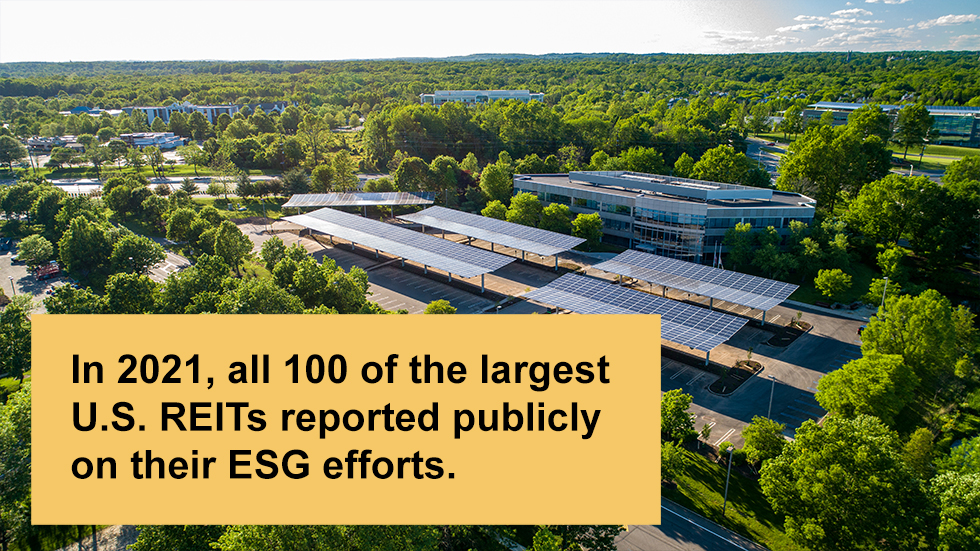 2. REITs continue to be leaders in sustainable building innovations.
As of 2021, nearly 2,700 REIT-owned buildings—covering approximately 712 million square feet—held a green certification. More than half of these buildings were LEED certified.
REITs are also increasingly utilizing onsite renewables, with the share of the largest 100 REITs by equity market capitalization more than doubling since 2017.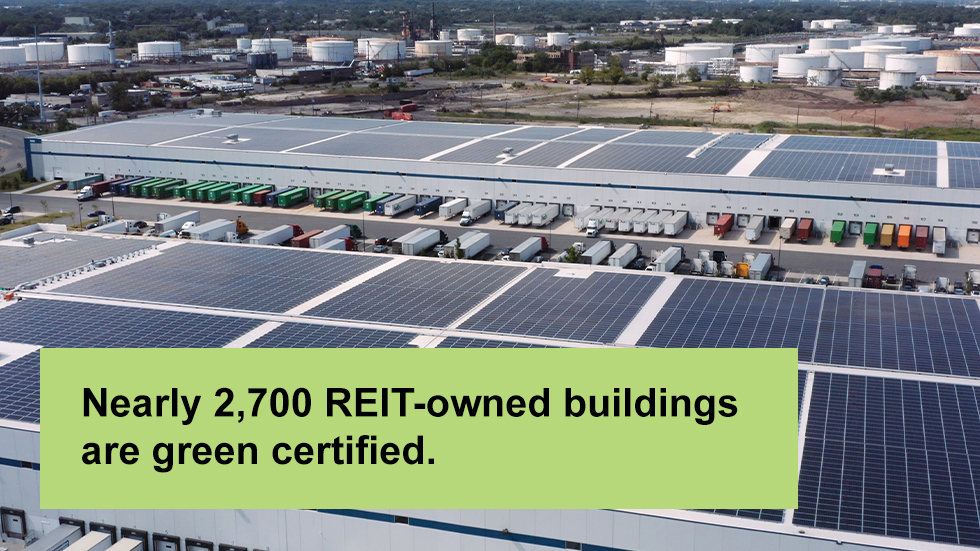 3. REITs are expanding their ESG staff and focusing on workforce development.
Between 2017 and 2021, the number of REITs with a full-time dedicated ESG staff position increased by 225%. REITs are also increasingly reporting publicly on their workforce metrics, with nearly all of the largest 100 REITs publicly disclosing on these KPIs. Last year, 94% of these REITs publicly disclosed their workforce development programs and 96% disclosed health and wellness programs.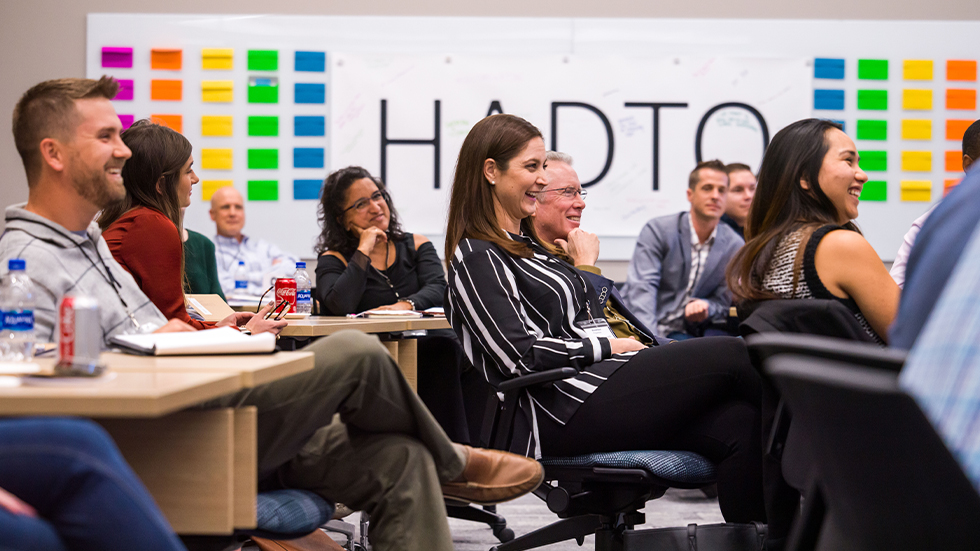 4. REITs are reporting reduced carbon emissions and water consumption.
The percentage of the largest 100 REITs by equity market capitalization that publicly disclose carbon targets and sustainability goals more than doubled between 2018 and 2021. Public disclosure of carbon emission and energy usage have shown great momentum since 2017, and disclosure of carbon emissions outpaced disclosure of energy usage for the first time in 2021.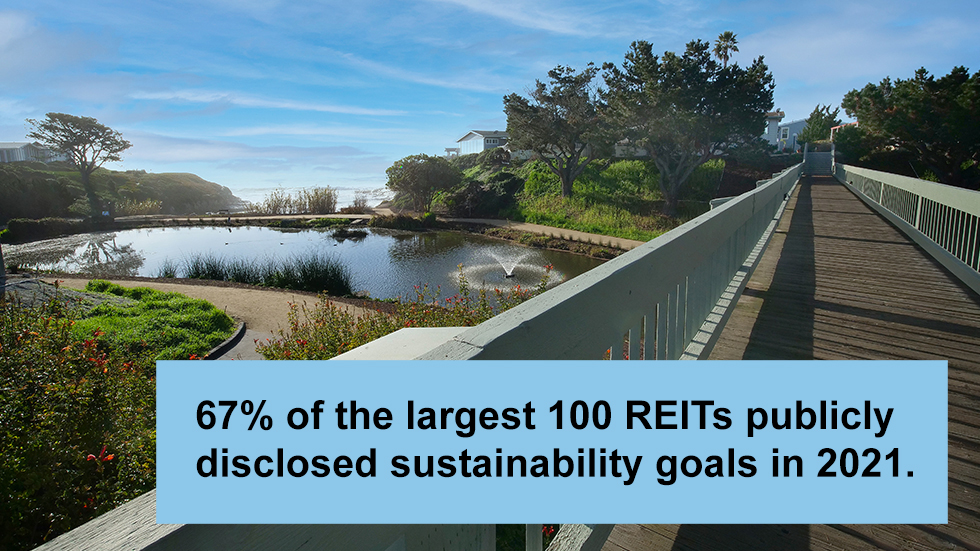 Get Nareit Developments blog posts delivered straight to your inbox.
Subscribe