NAREIT and the American Real Estate and Urban Economics Association (AREUEA) hosted the 2017 Real Estate Research Conference on June 5 at the New York Hilton Midtown.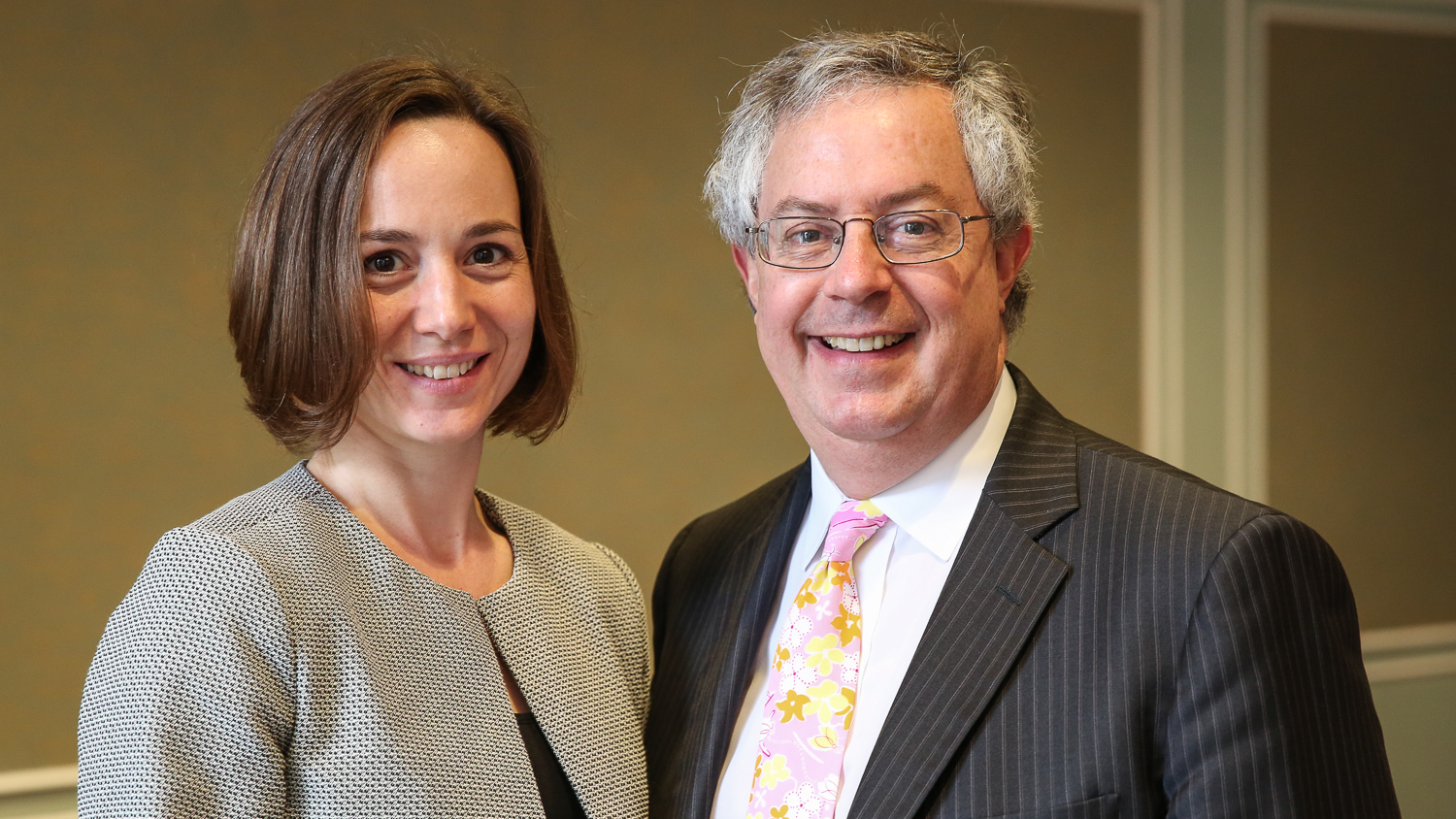 2017 Real Estate Research Conference: Eva Steiner (left), an assistant professor of real estate at the Cornell University School of Hotel Administration, received the the 2017 NAREIT/AREUEA Real Estate Research Conference Distinguished Research Prize, which recognizes the best academic paper submitted at the conference. Brad Case (right), NAREIT's senior vice president for research and industry information, presented Steiner with the award.
Steiner worked with Andrey Pavlov of Simon Fraser University and Susan Wachter of the Zell-Lurie Real Estate Center at the University of Pennsylvania on the effects of the inclusion of REITs as constituents of broad stock market indices such as the S&P 500. They found that including REITs seems to have brought increased attention to REITs and caused their stock prices to follow more closely the changes in the values of their real estate asset portfolios, rather than respond more to developments in other parts of the stock market.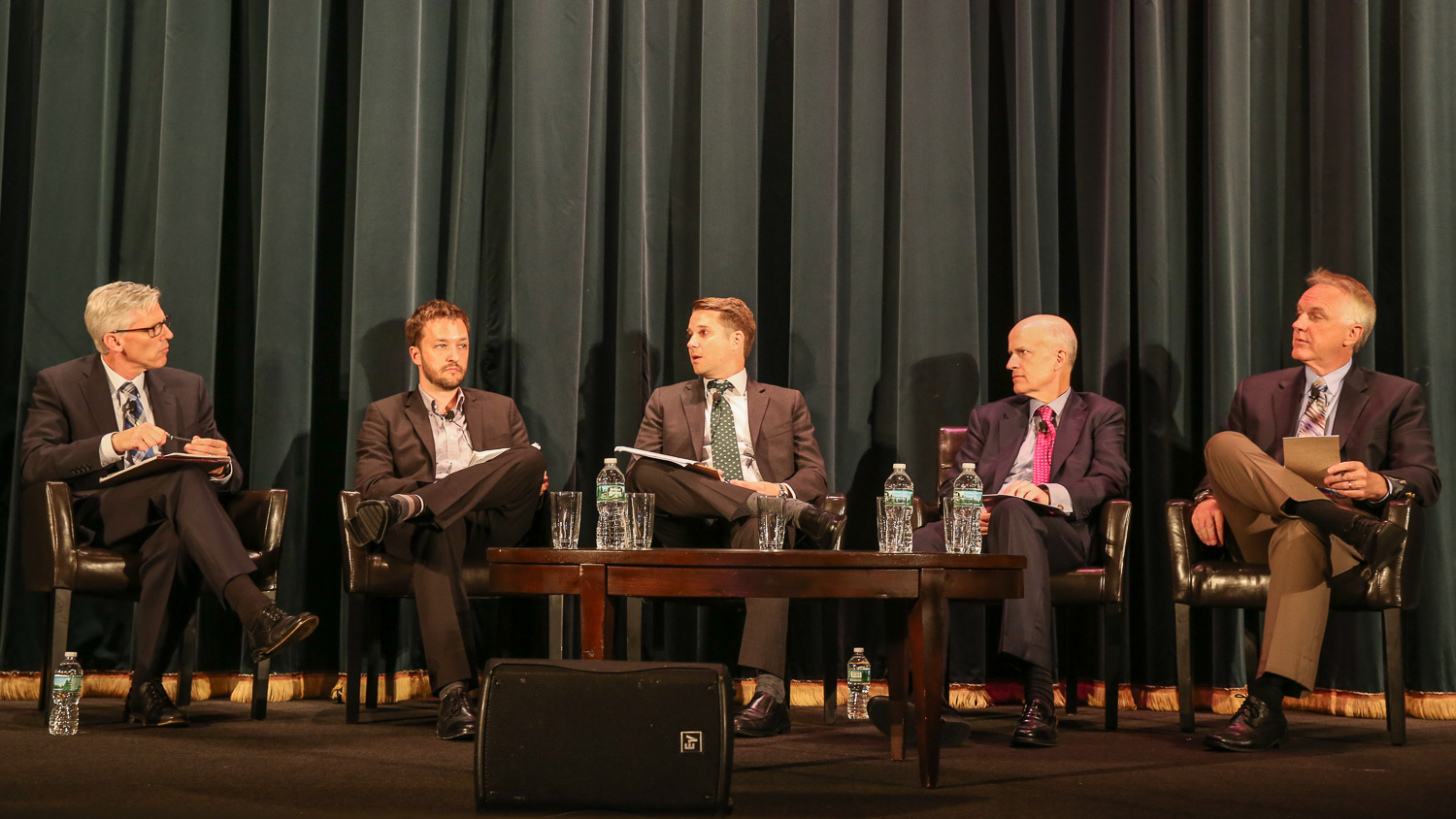 2017 Real Estate Research Conference: NAREIT Senior Vice President for Research and Investor Outreach John Worth (far left) moderated a panel on property acquistions and dispositions by REITs. Worth was joined on the panel by (left to right): David Ling, professor at the University of Florida; David Bragg, managing director with Green Street Advisors; Owen Thomas, CEO of Boston Properties (NYSE: BXP); and Jon Wiley, associate professor at Georgia State University.
(Contact: Brad Case at bcase@nareit.com)
Get Nareit Developments blog posts delivered straight to your inbox.
Subscribe