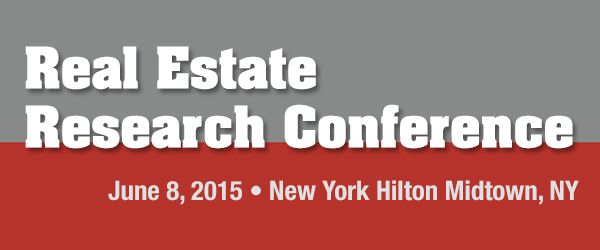 Registration will open Monday, April 20th.
Join NAREIT and the American Real Estate and Urban Economics Association (AREUEA) at the Real Estate Research Conference on June 8 - the day before REITWeek opens - to hear results of leading REIT research.

NAREIT and AREUEA, publisher of Real Estate Economics, the premier academic journal for real estate investment related topics, will feature research papers focused on important real estate investment related topics including: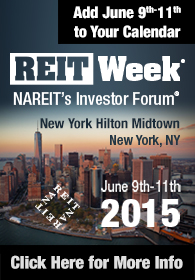 Financial management, governance, and industrial organization issues for REITs and listed property companies (LPCs).
Valuation of REITs, LPCs, and other real estate assets, whether securitized or listed, including the existence of premia associated with illiquidity, opacity, governance, etc.
Equity investment characteristics of REITs and LPCs both within real estate portfolios and in mixed-asset portfolios.
The relationships among listed and unlisted real estate assets including listed REITs and LPCs, public non-listed REITs (PNLRs), open-end or closed-end private equity real estate funds (including limited partnerships), and real estate assets held directly or through separate accounts.
This event is complimentary and registration is open to anyone interested in the latest research related to REITs. To attend the Real Estate Research Conference, a separate registration form from REITWeek is required.

Registration for the Real Estate Research Conference will open April 20th.