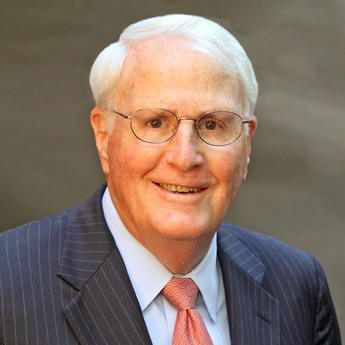 John McCann, former chairman, president and CEO of multifamily REIT UDR, Inc. (NYSE: UDR), died on Jan. 22 at the age of 73.
McCann served as CEO of UDR for 27 years before retiring in 2001. He was named Nareit chair in 1993 and 1994. In 1997, he won Nareit's Industry Leadership Award.
UDR Chairman and CEO Tom Toomey described McCann as a "true gentleman and an inspiring mentor, colleague and friend to myself and those at UDR." He added that McCann was a "preeminent figure in the REIT industry and had a profound impact on it and its people during and after his long tenure as UDR's leader."
Nareit President and CEO Steve Wechsler noted that McCann "served as a bridge between the old and new eras of the REIT industry." He noted that United Dominion Realty Trust (UDR's original name) was one of the first REITs to become internally advised and managed after the Tax Reform Act of 1986 allowed it—a move that McCann felt better served his shareholders.
"As the modern REIT era started in the early 1990s, McCann expanded the scope and size of United Dominion's investments across the country to match the wave of new REITs that successfully launched IPOs," Wechsler said.
Following his retirement from UDR, McCann co-founded McCann Realty Partners, LLC in 2004.
McCann is survived by his wife of 47 years, Rebecca Lee McCann; three children; seven grandchildren; and one great-grandchild.
McCann graduated from the University of Notre Dame in 1966 and received an MBA from New York University in 1968.
Get Nareit Developments blog posts delivered straight to your inbox.
Subscribe