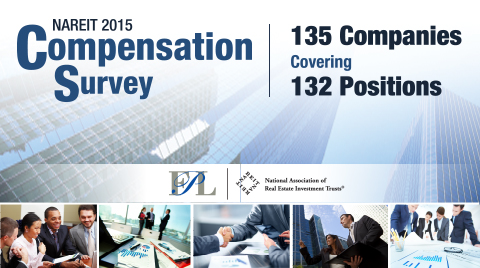 NAREIT's Compensation Survey is the most comprehensive industry survey in real estate with a participation rate of 50 percent, representing approximately 75 percent of the equity market capitalization of listed equity REITs.
Order the NAREIT 2015 Compensation Survey and gain access to compelling data and highly valuable compensation trends. With this survey, you will be able to:
Set salary levels that keep employees engaged.
Actively manage general and administrative costs.
Identify and build career development paths.
Help retain top talent.
Benchmark employee salary with your competitors.
Compare Board structures and compensation levels.
The Compensation Survey is available in both print and digital formats.  For more information or to place your order, click here.  All inquiries regarding orders should be directed to Alex Moss at 202-739-9420 or amoss@nareit.com.
Get Nareit Developments blog posts delivered straight to your inbox.
Subscribe