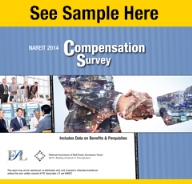 The 2014 edition of the NAREIT Compensation Survey is the most comprehensive of its kind, with 130 organizations participating and information on 127 positions. This year's edition set new records on participation and positions covered.

NAREIT and FPL have captured a vast amount of competitive data that help identify the latest market trends and developments regarding compensation levels, design, features and administration.  Comparisons are made to prior years' studies in order to identify current trends, address relevant questions and competitive issues within the real estate industry.

The survey report provides "real-time" insights into the following: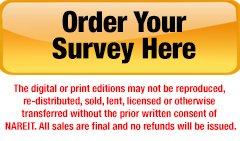 Compensation program developments and latest trends;
Staffing level changes over the past year by department;
Base salary changes as well as changes in annual incentives, cash bonuses and long term incentives.
Compensation data for 127 positions across 29 functions, including a variety of unique real estate roles;
And much more!
NAREIT Compensation Survey questions should be directed to Megan Peichel at mpeichel@nareit.com