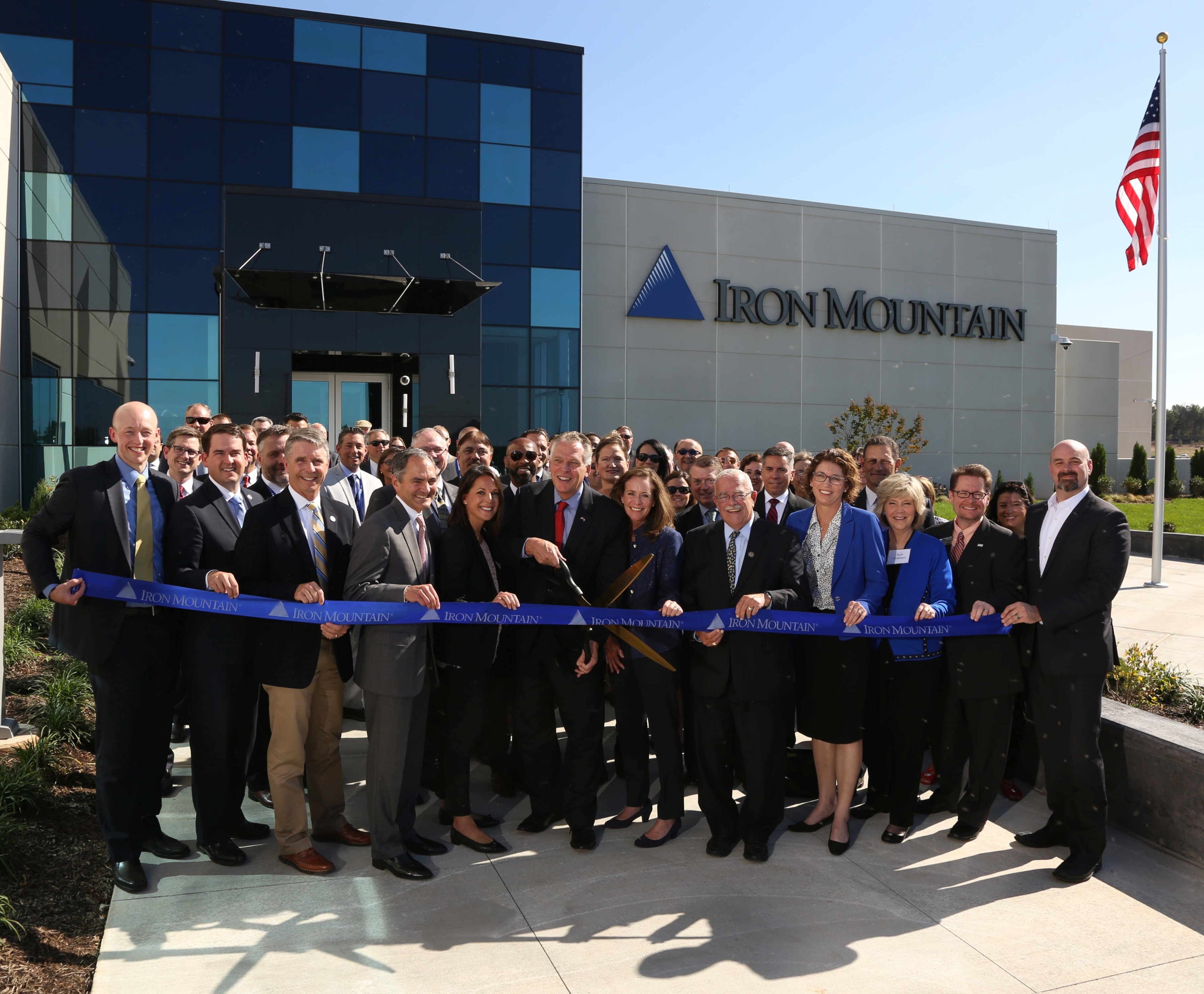 September 15, 2017 - Iron Mountain (NYSE: IRM) celebrated the grand opening of its new $350m data center in Manassas, VA. At the ceremony, company executives were joined by several public officials from Virginia. Picture from left to right are Mark Kidd, SVP, Iron Mountain, State Senator Jeremy McPike, Congressman Rob Wittman (R-VA), Bill Meaney, President & CEO, Iron Mountain, Dana Adams, VP, Iron Mountain, Virginia Governor Terry McAuliffe, First Lady of Virginia Dorothy McAuliffe, Congressman Gerry Connolly (D-VA), Prince William County Supervisor Jeanine Lawson, Occoquan District Supervisor Ruth Anderson, and Troy Hill, SVP, Iron Mountain.
(Contact: Steven Lowery at slowery@nareit.com) 
Get Nareit Developments blog posts delivered straight to your inbox.
Subscribe