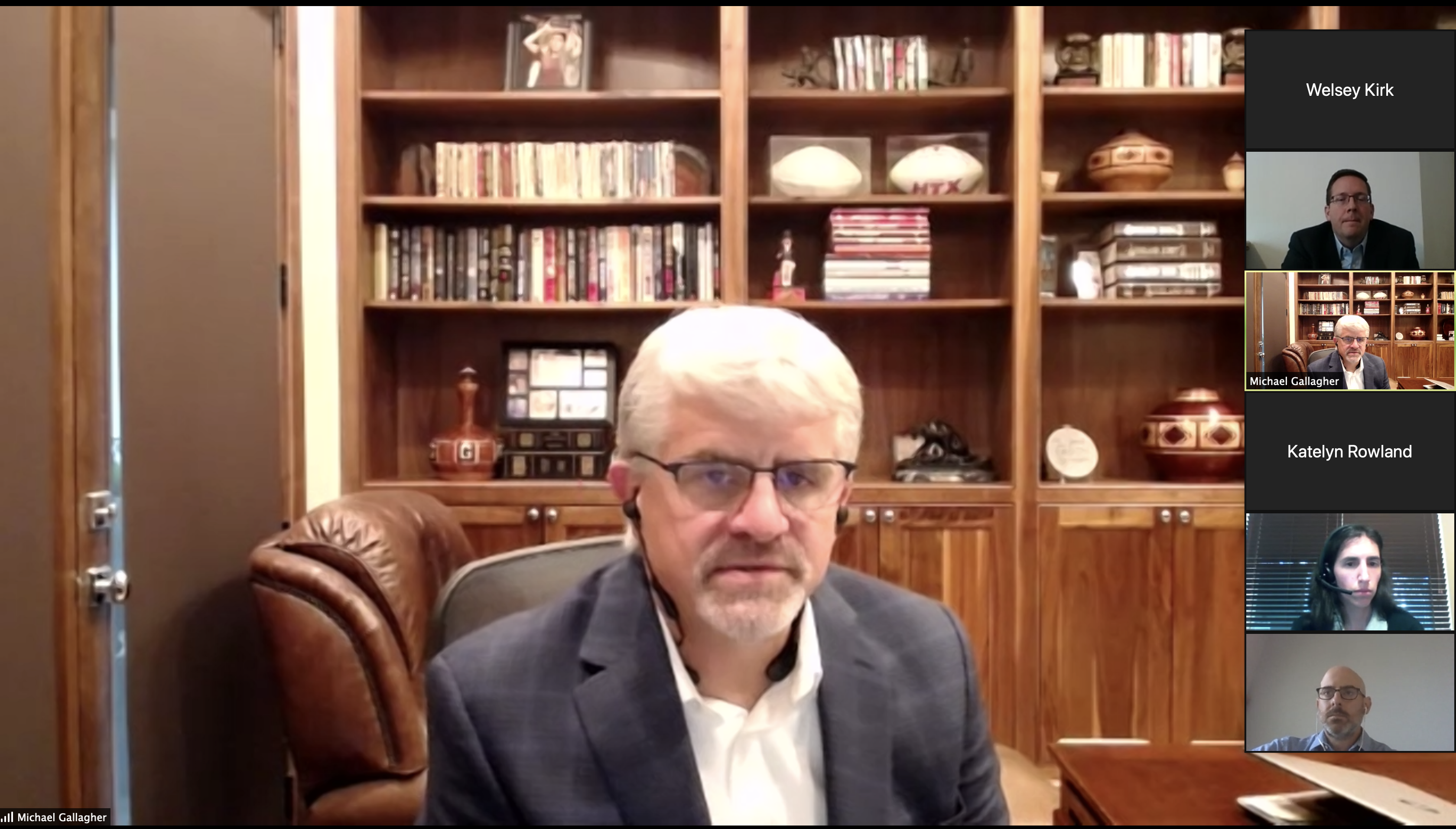 Professionals from across all REIT sectors attended the Good Governance roundtables during Nareit's REITworks: 2020 Virtual Conference to discuss governance concerns facing REITs as a result of the COVID-19 pandemic.
The first roundtable was moderated by Michael Gallagher, SVP & CAO, Camden Property Trust (NYSE: CPT), and discussed issues facing residential, office, specialty, healthcare, lodging & resorts, and mortgage sectors. Panelist included:
Samantha Freedman, director, financial reporting, Host Hotels & Resorts, Inc. (NYSE: HST)
Shawn Johnston, EVP-CAO, Healthpeak Properties, Inc. (NYSE: PEAK)
Christopher Reese VP, financial reporting, Kilroy Realty Corp. (NYSE: KRC)
The second roundtable was moderated by John Gottfried, CFO, Acadia Realty Trust (NYSE: AKR), and covered retail, industrial, data centers, diversified, self-storage, and infrastructure sectors. Panelists included:
Mark Cherone, CAO, Lexington Realty Trust (NYSE: LXP)
Deirdre Maddock, VP, corporate investment accounting, Vornado Realty Trust (NYSE: VNO)
Kevin Miller, CFO & Treasurer, Monmouth Real Estate Investment Corp. (NYSE: MNR)
Floris van Dijkum, Managing Director – REITs, Compass Point Research & Trading
Panelist discussed the impact COVID-19 has had on their tenants and steps they are taking – often rent abatements, moving them to cash basis, and/or altering the timing of free rent periods included in leases. Panelist agreed that making these concessions were preferable to canceling leases and finding new tenants. "We want to make sure that tenants can stay in their space," said Reese.   
When looking at impairments, COVID-19 impact has been extremely sector specific. "It is really hard to make apples to apples comparisons," said van Dijkum.
Even within certain sectors, such as healthcare, the effects have been varied. "Ours is a tale of two cities," said Johnston. He said that medical offices and life sciences have not been impacted enough to trigger impairment testing, but senior housing has been hit hard.
All panel participants stated that their companies do not plan to provide updated earnings guidance for 2020. "This is by far the most challenging time to put out guidance," said Gottfried. "And the market is expecting no guidance until the end of the year."
Get Nareit Developments blog posts delivered straight to your inbox.
Subscribe