The good times keep rolling for EPR Properties, which continues to broaden its portfolio beyond entertainment-themed properties.
02/01/2017 | by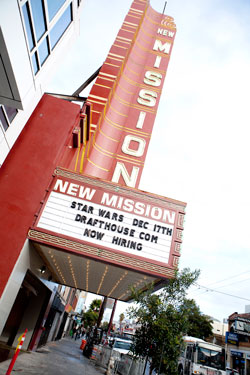 Last fall, San Francisco's historic New Mission Theater celebrated two anniversaries. The theater building first opened its doors 100 years earlier in 1916. It also marked one year since the facility completed a $10 million modern retrofit and was re-opened as an Alamo Drafthouse Cinema.
The chain is a good fit for Kansas Citybased EPR Properties (NYSE: EPR), a REIT whose portfolio is unlike others in the marketplace. The firm was founded in 1997 as "Entertainment Properties Trust," and it formally changed the name to EPR Properties in 2013, reflecting the expanding nature of its portfolio. The company started with 12 theaters, all operated by AMC. Nineteen years later, it has expanded into the recreation and education markets. Entertainment still represents over 50 percent of its holdings. The firm now owns 147 theaters, including four Alamo Drafthouses—properties the company sees as indicative of an evolving marketplace and a millennial-led shift.
"There is this true recognition that we're moving from the 'economy of stuff' to the 'economy of experience,'" says Greg Silvers, EPR's president and CEO.
For EPR, Alamo represents that shift in spades. When the firm had the chance to bring the chain to California as a tenant in the remodeled New Mission, it knew it had found the right fit for trendy San Francisco, which has made waves in recent years for its influx of young, upwardly-mobile residents.
"It's a very eclectic concept, a very cool millennial scene," Silvers says of Alamo. "We felt that was important given the demographic group that's there."
For EPR, catering to that younger market is critical—Silvers says the largest group of theater-goers in the United States are people ages 14 to 24. Properties like Alamo appeal to the younger demographic and their predilection to spend money on experiences over goods. They also represent an opportunity for geographic expansion. While the firm has properties in 41 states and many key markets, New Mission Alamo is the firm's first foray into the Bay Area.
"We're seeing more opportunities to get into very dense markets, markets that previously people may have thought entertainment wasn't the best fit for," Silvers says.
Data-Driven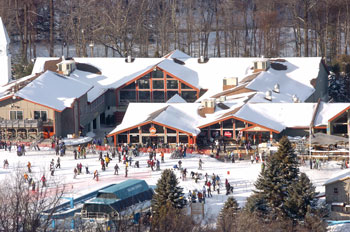 EPR's experience in the theater world has helped anchor its research-based approach to investing. A "deep-dive" insight into the marketplace has been a driving force in shaping the firm's portfolio since the company's inception.
Traditional retail developers might start by considering income demographics to determine project feasibility. EPR's teams focus on using data to build a more holistic picture that goes beyond those factors.
"Fifteen-year-old kids don't show up in large income demographics," Silvers points out. "But they go to the movies at a rate six times the average person."
The firm also solicits advice from outside resources. It has consulted with experts in life sciences from MIT and analysts from demographic research institutes to build out its catalogue of data. It also works closely with each of its tenants, layering project-specific data over in-house research, which Silvers says is key for market success over the long term and particularly critical for the types of deals EPR structures.
"We're not looking at the trend that is 'right now' or even 18 months from now. We're looking at the trend that is seven to 10 years from now," Silvers says. "We're structuring deals that are generally 15 or 21 years of signed lease, so we're looking for the durability of cash flow throughout that lifespan."
Though entertainment properties still comprise over 50 percent of EPR's portfolio, nearly half of its investments are now outside the entertainment market. Of the firm's $5 billion in investment assets, a fifth of its holdings are now in the recreation sector, including ski parks, waterparks and nearly two dozen golf and entertainment complexes. EPR characterizes these properties, which target consumers within driving distance, as "recession resistant." They're aimed at day-trippers and people looking for a weekend away, as opposed to more lavish vacations.
Expanding into the recreation sector isn't a huge stretch from EPR's core entertainment market. But the remaining 23 percent of the company's portfolio consists of a more surprising market: education facilities, including public charter schools, private schools and early education centers.
The Education Investment
EPR's initial investment in the education sector came at the prodding of another Kansas City-based research-driven organization, the Ewing Marion Kauffman Foundation, a nonprofit organization dedicated to educational and entrepreneurial achievement. In the early 2000s, Kauffman conducted a study of how facilities were impacting the burgeoning charter school trend. Research showed that despite the growing popularity of charter schools, one of the biggest hurdles schools faced was a lack of adequate facilities, a factor that could contribute to a school's ultimate failure.
The problem, according to the foundation, was circular: "Securing a long-term lease or mortgage helps a charter school to stabilize, attract students and survive—but many cannot strike such a deal because of concerns that they won't survive." Kauffman reached out to EPR because of its involvement in non-traditional building types, making the case that charter schools represented an untapped opportunity in the marketplace. "Our initial reaction was that it really doesn't fit with what we do," Silvers recalls.
Kauffman persisted, engaging EPR in what Silvers describes as a "two-year courtship" to convince the company of the potential upside to getting involved in the multi-billion-dollar education market.
"They showed us all the data that indicated that if you spend the time in understanding how to underwrite these, they're actually a far better credit profile than people might think," Silvers says.
14-24: The largest group of theater-goers in the United States. For EPR, catering to a younger demographic is critical.
The charter school market represented an opportunity for EPR to get in close to the ground floor of a rising trend. Jerry Earnest, EPR's chief investment officer, says new schools that were just getting off the ground showed unaccommodated demand.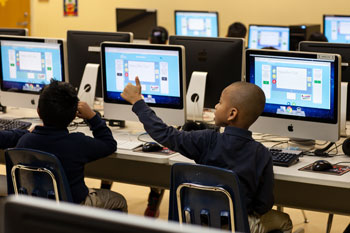 "A lot of these schools started out in temporary or substandard spaces—an old warehouse with 200 kids, or a converted K-Mart in a shopping center," Earnest says. "The schools in need of facilities on the front end, that was the gap in the market that needed to be served."
EPR invested in its first charter school in 2006. The firm's bet on the segment paid off: The last 10 years have seen an 85 percent increase in the number of charter schools, and the number of students enrolled in charter schools has nearly tripled, from just over 1 million in 2006 to just shy of 3 million in 2016. EPR is now the largest owner of public charter schools in North America with a portfolio of 74 schools worth more than $700 million as of the end of the second quarter of 2016.
Today, many of EPR's education projects include repeat business from past clients, looking for second, third or even fourth expansions of their facilities, as schools grow to accommodate additional students and incorporate higher grade levels into their curriculum. EPR also expanded its holdings in the education sector overall, with private schools and early education centers now part of their portfolio.
An unforeseen bonus? With more than a hundred education-focused properties serving the needs of children and teens, the firm is developing a strong understanding of the next major demographic—and future patrons of its movie theaters and entertainment complexes.
Big Winners
The firm's eclectic portfolio has performed well in recent years according to Anthony Paolone, REIT analyst at J.P. Morgan. "EPR has done a good job of building a consistent pipeline of high-yielding investment activity that has resulted in above-trend earnings growth."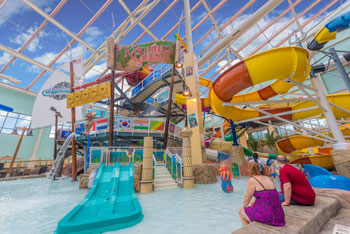 CNBC "Mad Money" analyst Jim Cramer is a fan of the firm, calling its yield of 5.4 percent a "big win" for investors. Cramer recently hosted Silvers on the program for the third time after EPR's November announcement of a $700 million purchase of assets from the liquidating CNL Lifestyle Properties. The portfolio included a variety of recreation centers such as the iconic Pacific Park on the Santa Monica Pier as well as the high-end Northstar California Ski resort.
Some investors expressed concern at the parameters of the deal, $647 million of which will be financed via stock sale. But Silvers reiterated to Cramer that EPR believes the transactions will strengthen the portfolio in the long run, adding that it rounds out the company's other ski properties that now comprise 10 percent of its holdings.
It's another example of EPR's confidence in its own penetrative insight within its markets. It also illustrates how the company leverages its experience to make investments others might shy away from. On a recent earnings call with investors about the CNL deal, Silvers emphasized the population of 120 million people within a few hours' drive of the CNL resorts. "These are the type of ski properties that we understand and we understand how to underwrite."
23% of EPR's portfolio consists of public charter schools, private schools and early education centers.
Brian Moriarty, EPR's vice president for corporate communications, says one of the firm's strengths is being able to take advantage of partnership opportunities. Others might pass up offers where EPR sees a tremendous upside. He cites Alamo Drafthouse as an example.
"Alamo is a non-traditional exhibitor, and it would be a challenge for the more traditional [companies]in our space to do business with them," Moriarty says. "Their strategy is quite different from other exhibitors, but we have enough insight into the drivers of demand to be comfortable with them, and that's an example of us able being able to access and do business with somebody that very few REITs probably could."