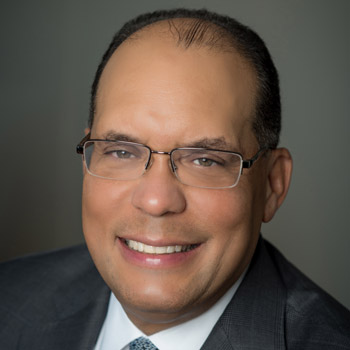 Everything Nareit does is driven by the reality that REIT-based real estate investment exemplifies real estate working for you—as an investor, as a participant in the global economy and as a member of communities. This year, we're embracing a number of priorities to help ensure that REITs continue to play all of these roles effectively.
With Congress' work in writing and passing the Tax Cuts and Jobs Act complete, the lawmaking process now moves on to the interpretation and implementation of the bill's provisions. This second act of tax reform will entail dialogues between the public and government regulatory agencies, such as the Internal Revenue Service, regarding the intent and objectives of the newly created tax laws.
In so far as these provisions could potentially impact REITs and real estate investment, Nareit's Policy & Politics team will make our members' voices heard. The same will hold true should discussions about an infrastructure spending bill come to fruition this year.
Recognizing and adapting to important environmental, social and governance issues also help REITs remain relevant in the modern global economy. To that end, Nareit remains committed to advancing the sustainability conversation and will continue to encourage the development and adoption of appropriate best practices in REIT-based real estate investment. Those efforts include the annual ESG Forum taking place this month in Seattle.
Additionally, we will build on the work done last year in launching the Dividends Through Diversity Initiative to promote the recruitment, inclusion and advancement of women in REITs and the broader commercial real estate industry.
Nareit's Investor Outreach team will also help drive home our message by providing rigorous, compelling research and analysis to illustrate the benefits that REITs bring to investment portfolios: dividend income, capital appreciation, diversification, liquidity, transparency and hedging against inflation. Members of the Investor Outreach team will continue to rely on this growing body of research to enrich their conversations with institutional investors and investment professionals in the United States and around the world.
Along the way, Nareit's Communications division will amplify our message and help us tell the REIT story. The redesign of Nareit's website, reit.com, last year enhanced the ability of the Communications team to spread the word about REITs to a variety of key audiences, including policymakers, investors, members of the media and the public at large. That is in addition to Nareit's active presence on popular social media channels like Twitter, Facebook and YouTube and its array of printed and digital publications such as REIT magazine, Nareit Weekly and Nareit's REIT Report Podcast.
As the 2018 Nareit Chair, I look forward to the opportunity in the coming year to help support and promote REITs as real estate working for you in all of these ways and more.
Thomas J. Baltimore, Jr.
Chairman of the Board, President and CEO, Park Hotels & Resorts
2018 Nareit Chair