This issue of REIT magazine includes a roundtable discussion on REIT investment with the managers of some of last year's top-performing real estate mutual funds. Passive and actively managed funds provide the means by which the vast majority of REIT investors access the benefits of REIT-based real estate investment. Chief among them is a long-term track record of competitive performance, as you can see in the chart below.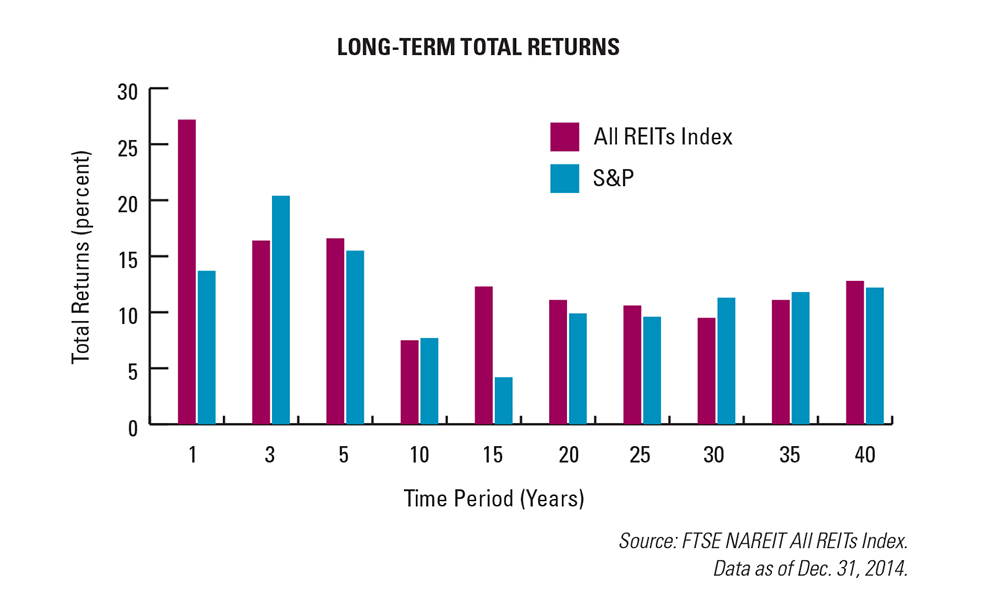 Research published by investment firm Cohen & Steers in 2014 indicates that, on average, 57 percent of actively managed U.S. real estate funds per year beat their benchmark from 1994 to 2013. This suggests that actively managed real estate funds tend to outperform passive investments, such as index funds and exchange-traded funds (ETFs). Yet, no matter which type of REIT funds investors choose to buy, they're also gaining access to liquidity, diversification and potential hedging against inflation in addition to a track record of solid returns.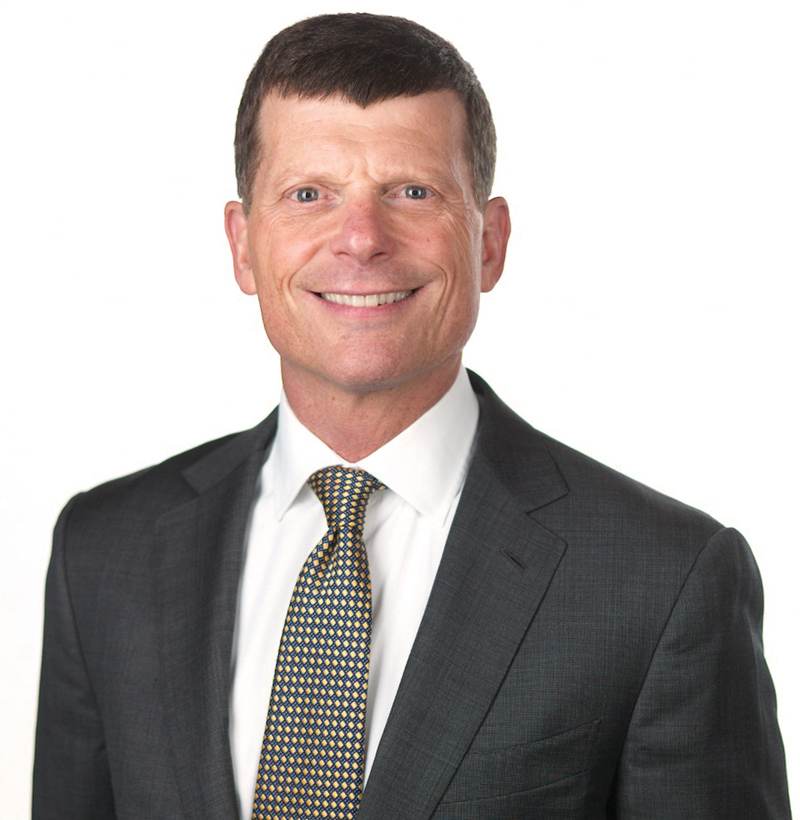 Those total returns include a healthy dividend component. In 2014, for example, the FTSE NAREIT All REITs Total Return Index produced a dividend yield of 4.00 percent, nearly twice the dividend yield of the S&P 500.
By reinvesting those dividends into the REIT market, patient investors can take advantage of the power of compounding over time. In the 40-year period that ended in 2014, the All REITs Index had total returns of 12.83 percent on a compounded annual basis, compared with the S&P 500's total returns of 12.20 percent during the same period.
There's an old saying that holds true for any investment: Trees don't grow to the sky. As long-time REIT investor Ralph Block writes in this issue, there are many factors that could impact REIT performance in the coming years. REITs certainly won't outperform the broader market all the time.
However, REITs' track record of total performance shows they're well suited to the needs of long-term, buy-and-hold investors.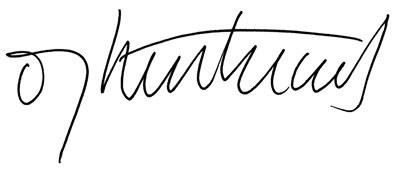 David Neithercut
NAREIT Chair
President & CEO
Equity Residential