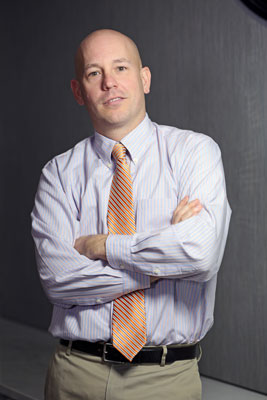 It is a parental obligation to frequently remind your children how much more difficult life was when you were growing up. When I tell my three kids stories about life B.I. (before the internet), I am usually met with some combination of eye rolls and exasperated sighs. Some struggles just don't transfer across generational gaps.
Like any good dad, I have my children brainwashed to root for the same sports teams I do. As I was agonizing (and perhaps cursing) every play while the New England Patriots dug themselves a seemingly insurmountable hole in the Super Bowl, my oldest daughter turned to me as calm as could be and said, "Don't worry, they'll come back. That's what they do."
My first reaction was to disown her for insulting the gods of sports karma, but then I realized this was just another generational difference. To my children, rooting for Boston-based sports teams is to cheer for a winner, a perennial favorite. They know nothing of the agony and heartache so many generations before endured. At 13, my oldest daughter has already seen nine major sports championships roll through Beantown in her lifetime. My 75-year-old father, on the other hand, was convinced he had a better chance of walking to the moon than seeing the Red Sox or Patriots as anything but cursed.
Time—and, of course, success—can go a long way toward changing the perception about anything. Take REITs for example. The notion that REITs would have an equity market capitalization around $1 trillion or that more than 70 million Americans would rely on REITs as a core part of their retirement portfolios would have seemed beyond wishful thinking to the industry's forefathers.
The story about REITs has fundamentally changed. The days of being thought of as a little-known alternative investment are gone. By providing strong returns and solid income over time, REITs have earned the reputation they now have as the most effective and efficient way to invest in real estate.
Recognition of that fact can be seen in many ways, from changes in the Global Industry Classification Standard to the reality that the U.S. REIT approach to real estate investment is being emulated in 35 countries. Well-known companies like Hilton Worldwide and Darden Restaurants are spinning off their real estate holdings into REITs to unlock the value of those assets for shareholders. You can read about them in profiles of Park Hotels & Resorts (NYSE: PK) and Four Corners Property Trust (NYSE: FCPT) in this issue of the magazine.
Now that the perception has changed, the onus is on REIT management teams, as well as NAREIT, to continue to preserve and perfect the REIT way of real estate investment. After all, who knows what the next generation may hold.