Owning, operating and developing income-producing commercial real estate successfully is a long-term venture by its very nature. That holds true for individual assets and large-scale portfolios of properties, such as those owned by REITs. In fact, Congress created REITs nearly 60 years ago to facilitate investing in real estate for the long run.
Since we can't predict the future, best-laid plans sometimes have to be adjusted when situations on the ground change. Like all companies, prudent management of REITs requires striking a balance between a long-term vision and the flexibility to adapt as necessary.
Today, the most meaningful disruptions to the dynamic economic ecosystem surrounding how we live, work and relax are coming from technology and innovation. Not surprisingly, these rapidly accelerating changes are affecting customers' expectations of the REIT industry.
Nareit is exploring these themes in REIT magazine through a year-long series of feature articles called "On the Horizon," which address the public's evolving demands for space and how real estate companies are meeting their needs. In our last issue, we looked at the changing landscape for health care REITs as demand for medical services increases and consumer preferences for care and retirement living shift. In this issue, "At Your Service" covers how lodging REITs are experimenting with new technologies and processes.
While the needs of customers are driving many of the changes to how some REITs operate, such disruptions also create new opportunities. Companies are leveraging these innovations to come up with new and exciting ways to improve the experiences—and satisfaction—of their customers.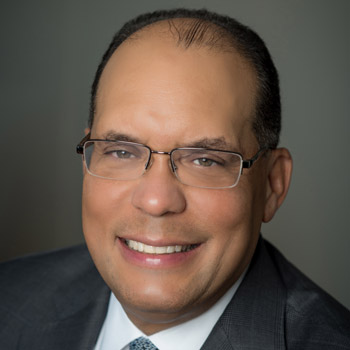 Adjusting to such demands and seizing these opportunities in any industry require the foresight and skill of top-notch executives. In real estate, you find that caliber of management within REITs.
The REIT approach to real estate investment requires that REIT executives handle the welcome oversight of institutional investors and the public markets. Moreover, publicly traded REITs operate with the level of transparency mandated by regulatory authorities such as the Securities and Exchange Commission and the Financial Accounting Standards Board.
In other words, investors have access to a broad array of timely information upon which to base their decisions to buy or sell their shares of REITs. They can judge for themselves how REIT management teams are adjusting to the new realities of the market. Only the top management teams can stand up to this rigorous scrutiny over time.
No one has all the answers to what lies ahead. However, the best minds in the real estate business are working at REITs to prepare these companies for the future. 

Thomas J. Baltimore, Jr.
Chairman of the Board, 
President and CEO, 
Park Hotels & Resorts
2018 Nareit Chair