As we head into a new decade, it is critical that our industry recognizes and embraces the importance of cybersecurity and understands the new threats that are emerging. We have a responsibility to our own companies and to our customers to take this threat seriously—and, to keep our and their data secure.
Cyberattacks are a threat to anyone who relies on a PC, mobile device, or any other electronic platform to conduct business. With the rise of cloud storage, smartphones, 5G and the Internet of Things (IoT), we are facing online threats that we could never have conceived of even a decade ago.
Commercial real estate has become increasingly vulnerable as we continue to adopt "smart building" technology that is becoming more advanced and ubiquitous daily. This technology allows companies to collect information which we use to provide the best possible experience for our tenants; however, it increases the burden of responsibility for protecting that data.  It is a burden we need to bear and manage proactively and get in front of as an industry.      
Cybersecurity experts predict that global cybercrime will exceed $6 trillion in damages annually by 2021, with information theft being the most expensive and fastest-growing segment of cybercrime. The average cost of a cyberattack now exceeds $1 million, according to Radware's 2018-2019 Global Application & Network Security Report, making it one of the most expensive potential threats facing your business. Beyond the immediate financial impact, the consequences of these attacks can be an inability to maintain REIT compliance, disruption of day-to-day business activity, and, perhaps the most serious repercussion, damage to a company's reputation.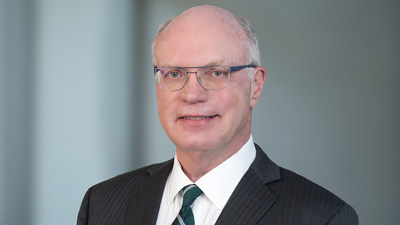 Fortunately, there are simple steps that your company can take to help mitigate these threats. Take the time to institute a new or updated policy of cybersecurity and information protection in your organization. Bringing in an expert to assess your organization's technical risks and proficiencies can help identify and remedy any vulnerabilities.
At Digital Realty (NYSE: DLR), we have taken the proactive step of bringing on a cybersecurity expert to our board of directors: retired Lt. Gen. VeraLinn "Dash" Jamieson, former director of the United States Air Force's Intelligences Surveillance, Reconnaissance, and Cyber Effects Operations.   
As with most things, when it comes to your business's cybersecurity, prevention is the best cure.  It is crucial to provide regular training for your employees, so they have the tools to recognize the various forms of cyberattacks and the appropriate ways of dealing with them. (Some cyberattacks start with "phishing" attempts on employees, which are often successful.)  Attacks are continually changing and becoming more sophisticated, so keeping staff of all levels educated is as essential as regularly updating your software. If you haven't already, please consider making 2020 the year that your company begins taking the cybersecurity threat seriously.