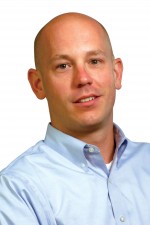 My wife has a knack for remembering dates. And not just the big ones like birthdays and wedding anniversaries. She remembers the date we first met, when our oldest daughter lost her first tooth, the day we closed on our house and so many more.
I, on the other hand, am terrible with dates. This is not a good thing.
Fortunately, my wedding anniversary is engraved on the inside of my ring and I have taken great care to enter all relevant events into my iPhone and Outlook calendar. But even with a giant assist from technology, I have little hope of remembering the name of the first movie we saw together (let alone the date).
But just because I can't remember a date doesn't mean the event is any less significant.
The U.S. REIT industry has had its share of noteworthy events to celebrate in recent years: most notably, the anniversaries of the 1960 introduction of REITs and the 1991 start of the Modern REIT Era. Those were milestones that were hard to miss, but it is also worth noting a number of other less-heralded anniversaries worthy of recognition.
We are in the midst of the 'platinum period' in U.S. REIT history.
In fact, we are in the midst of the "platinum period" in U.S. REIT history. Starting in late 2011 with Kimco Realty Corporation (NYSE: KIM), a wave of REITs have started celebrating their 20th anniversaries as public companies. In 2013 alone, there will be more than a dozen such anniversaries. They include some of the industry's heavyweights; such as AvalonBay (NYSE: AVB), Camden Property Trust (NYSE: CPT), DDR (NYSE: DDR), Equity Residential (NYSE: EQR) and General Growth Properties (NYSE: GGP).
One of those companies also happens to be the largest public real estate company in the world, Simon Property Group (NYSE: SPG). Simon went public on Dec. 13, 1993. We sat down with CEO David Simon and asked him to reflect on the company's 20 years in the public spotlight and the lessons he has learned over that period.
Simon said that at the time of the IPO, he hoped his company would become a leader in its sector, but that growing to such global heights was the furthest thing from his mind back then.
That's often the way it goes with major events. We may only truly appreciate their significance when we look back years later with the benefit of hindsight and perspective. Or, at least, I do when I remember the date.

Matthew Bechard
Editor in Chief