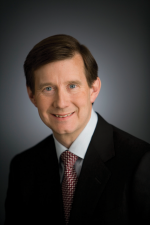 It is NAREIT's mission to present and explain the REIT investment proposition to all of our industry's audiences, but one of the most important of these constituents is the investment community. One of the most important platforms for reaching this audience is REITWeek: NAREIT's Investor Forum, which will take place this June in Chicago.
Each year, REITWeek brings together 2,000 members of REIT senior management teams, investors, securities analysts, investment consultants and others to discuss the state of the REIT market and investment opportunities in the REIT industry.
REITWeek historically has been a conference structured to provide practical value and actionable information to its participants, and REITWeek 2013 is no exception to that rule.  More than 100 REIT management teams will present their companies' stories directly to investors in an ongoing schedule of individual company presentations. In formal and informal discussions, REIT executives and members of the investment community also will share their perspectives on a broad range of issues, including the outlook for continued REIT capital raising in the equity and debt markets, merger and acquisition activity and economic prospects in various sectors of the property market.
The body of academic research on the investment characteristics and performance of REITs is growing.
This year, however, these company presentations and business discussions will be immediately preceded by the first REIT Research Conference – a full-day event that will be dedicated to academic discussions of REIT and real estate investment.
The body of academic research on the investment characteristics and performance of REITs is growing and becoming increasingly important to the decision making of institutional investors.  The Real Estate Research Conference is designed to encourage this research and expand institutional interest in it.
Jointly presented by NAREIT and the American Real Estate and Urban Economics Association (AREUEA), the publisher of Real Estate Economics, the leading academic journal for real estate investment, the conference will feature a joint session including both academics and investment community economists and analysts who will explore the role of research in real estate management and investment.
The centerpiece of the event will be the presentation and discussion of papers developed by teams off academic researchers. Topics will include an in-depth look at the impact of the Great Financial Crisis on REIT and commercial real estate returns, as well as a review of macroeconomic risk factors in international real estate investment.
REITWeek 2013 will shine a light on new opportunities for investors in our industry.  However, I expect it to also clearly showcase the continuing attributes of REIT investment that have fostered the industry's growth and steadily built its investment base. Importantly, REITs have allowed all investors to benefit from the real estate asset class and all that it has to offer.
Those are among the most important messages about REIT investment that I will be taking to REITWeek 2013. I'm looking forward to the opportunity to present them, and to seeing you there.

W. EDWARD WALTER
NAREIT Chair
President & CEO
Host Hotels & Resorts, Inc.