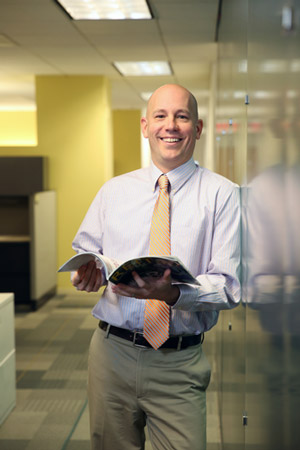 Each year, REITWeek: NAREIT's Investor Forum serves as an important mile marker for the real estate investment industry. Scheduled right after first quarter earnings season and just before the close of the first half of the year, REITWeek has become one of the largest and most important industry events of the year. 
The growth of REITWeek tracks the overall expansion and visibility of the REIT industry. With real estate on the cusp of becoming the 11th Global Industry Classification Standard (GICS®) Headline Sector, the number of investors looking to gain access to the more than 230 REIT management teams conveniently gathered in one venue should only continue to grow. 
The first REITWeek, then known as NAREIT's Institutional Investor Forum, was held in Santa Barbara, California, during the spring of 1993. There were only a couple hundred REIT executives and investors in attendance. The event was intimate enough that it could be sponsored by a single investment bank. 
It wasn't until 2002 that REITWeek attendance passed the 1,000 mark. Less than nine months after the 9/11 terrorist attacks, 1,200 attendees gathered in New York to discuss how the industry would respond and recover, along with the rest of the country.  
Attendance has steadily risen ever since. The conference was rebranded as REITWeek in 2008, but the focus on bringing investors face-to-face with REIT executives never changed. Through downturns and bull markets, REITWeek has proven to be an essential industry gathering where investors and industry professionals alike can share information, take the pulse of the industry and plan for the future.
The past two REITWeek events featured record-breaking attendance totals, topping out at more than 2,600 in 2015. As I write this column, REITWeek 2016 is on track to eclipse its high-water mark once again. The more than 140 companies slated to deliver individual company presentations would also set an all-time high.
This year marks the 15th REITWeek I have attended (barely a blip for someone like veteran REIT investor Ken Campbell—featured in this issue's 4 Quick Questions column). It is always great to see so many familiar faces and reconnect with people I usually only speak with on the phone or over email. 
In 2009, we began filming video interviews with REIT CEOs and other attendees to post on REIT.com and extend the reach of the discussions being had at the event. We filmed 10 interviews that first year and have seen that total rise to close to 80 interviews each year.
With the inclusion of real estate as the 11th GICS Headline Sector, the profile of REITs and listed real estate companies will only grow, enhancing the value of an event like REITWeek that brings all the key stakeholders of the industry together in one location. 

Matthew Bechard
Editor in Chief