Residential REITs adapt to the evolution of how people live.
05/11/2018 | by
(Editor's Note: This is the third in a year-long series looking at the public's evolving demands for space and how real estate companies are meeting their needs.)
Camden Property Trust (NYSE: CPT) has its eyes trained on the future. For the eight apartment projects in its pipeline, the company is making sure that parking areas will be able to accommodate electric cars and docking stations. At the same time, Camden is keenly aware that the advent of driverless vehicles is on the horizon and will likely decrease demand  for car ownership—and garage space.
 As a result, when Camden builds parking structures, it pays higher construction costs, favoring poured concrete over precast slabs so that it can add more sleeves and vaults for utilities. Camden also incorporates higher ceilings in the design so it can eventually convert garages for other uses, such as fitness centers or hydroponic gardens. In the long run, Camden will save money by taking these steps now. 
"You have to build them that way," says Ric Campo, Camden chairman and CEO. "You have to make investments in the future to be relevant with your customers. You have to make sure what their tastes are, how their tastes are changing, and how the disruptive technology is going to change your business."
In the world of residential real estate, Camden's approach underscores the public's changing demands for space, and how those needs are being met. While the basic need for shelter won't change, the way it is delivered—and who delivers it—will likely experience upheaval in the years to come. For residential REITs owning apartments, single-family rentals, manufactured housing or student housing, the big challenge will be adapting and staying competitive regardless of what changes arise.  
Millennial Demands
REITs face a growing laundry list of must-haves from potential renters, who don't just want, but expect, any residence to come fully equipped to facilitate their modern lifestyle—be that high-speed internet to secure ride-sharing pickup locations to 24-hour package lockers.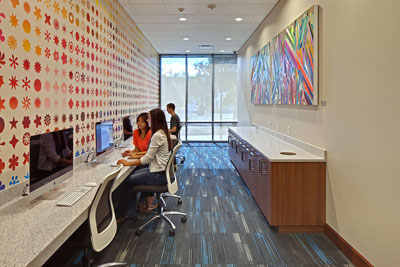 "When you design real estate, you have to be thinking about all the consumer lifestyle activities and how they are going to transform your site plan, your program, your design," says Bill Bayless, CEO of American Campus Communities Inc. (NYSE: ACC). "Almost all of these larger, technology-based lifestyle changes are a disrupter to how residential real estate typically has thought about bricks and mortar." 
In this effort to accommodate, residential REITs have a close eye on millennials, soon to become America's biggest generational demographic. By 2019, millennials will overtake baby boomers as the largest living adult generation, according to research by Pew Charitable Trusts. Pew classifies the group as those aged 22 to 37. Millennials numbered 71 million in 2016, the latest figures for which U.S. Census data were available. 
"There is a macro trend out there around a desire to have access to things rather than to own things," says Bob O'Brien, global real estate and construction leader at Deloitte. "You see that pervade our society, but it has an impact on home-ownership and is a positive for rental residential."
In response, new ways of delivering real estate keep appearing. Communal living for professionals in high-rent cities is one permutation. WeLive, an offshoot of WeWork, rents rooms in Washington, D.C. and New York for a night or more to try and capture market share of vacationers and business people, but also longer-term tenants. Starcity, a real estate startup in San Francisco, has carved out a niche by buying and renovating buildings, converting them into stylish dormitories for young professionals. 
Amenities Entice
Yet in whatever way residential real estate is delivered, perks rule in today's market. The Camden, a new apartment building opened last year by Camden Property in Hollywood, California incorporates some higher-end amenities to attract tenants: a lounge offers a gourmet kitchen and heated saltwater pool, and a dog park has two canine washing tubs. There is an outdoor exercise space and meditation area. Its lobby, decorated with mid-century modern couches and chairs, encourages communal gatherings.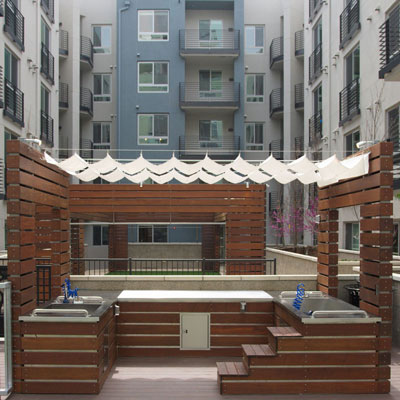 "Today, millennials want experiential things," Campo says. "You have to think through how they live, and then put in amenities and systems in place that adapt to that." 
One key offering for young professionals and millennials is high-speed broadband, cited by real estate firms as the most important amenity. 
The younger the tenant, the greater the demand for technology it seems. So, while the appetite is the highest at universities, when these students graduate they want the same level of service.
At American Campus Communities, the demand has translated to super high-speed connectivity at some dorms, such as a 1,000-gigabit bandwidth circuit at a property near the campus of Texas Tech University in Lubbock. "You cannot overstate how big technology is in this equation," Bayless says. "The absolute demand for broadband and wireless is unbelievable. Most multifamily residential complexes have never been built to the level of power users that students are. Once they graduate, they have those same demands."
More generally, property owners are also adapting to the soaring volume of packages as a result of e-commerce, installing lockers and storage rooms in buildings. Package Concierge, Luxer One, Parcel Pending and Amazon Hub all are selling their services to overwhelmed property managers. Equity Residential (NYSE: EQR) now has lockers at about 80 of its 305 properties. Independence Realty Trust (NYSE: IRT), a REIT that focuses mainly on class-B apartments in middle markets, is using Parcel Pending for its rollout. Scott Schaeffer, CEO of Independence Realty, also points out that many millennial tenants barely use the kitchen stove, opting to eat out or order in. "We are living through a revolution in the way people live," he says. 
Getting Smart
In this race to meet the needs of residents, it's difficult to overestimate the role of technology. REITs historically have differentiated themselves on revenue management systems. In fact, technology helped usher in a whole new REIT asset class in single-family rental homes after the financial crisis.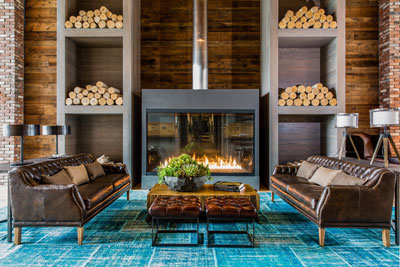 Geographic information systems, smartphones, and the internet of things have allowed REITs such as Invitation Homes (NYSE: IVH) and American Homes 4 Rent (NYSE: AMH) to prosper on what had been impractical to do on a large scale before. "It makes the ability to operate single-family home rentals very different than it would have been 10 or 15 years ago," says O'Brien of Deloitte. 
Now, smart-home technology is also starting to take hold.  O'Brien notes that it will allow companies to manage maintenance and service calls and everything else in a much more cost-effective way."
Invitation Homes, the country's largest publicly traded single-family rental company with more than 80,000 homes nationwide, now installs a smart hub on any property that becomes vacant. This allows prospective tenants to see vacant properties on their own, without a salesperson. Interestingly, after instituting the service in 2016, the company quickly found that about 80 percent of prospects elected for self-service over a salesperson. Now, most prospects browse on a web portal, fill out an application, and communicate with Invitation using their phones. The company texts a one-time code for entry and the door lock connects to the smart hub inside the house, which is linked to its offices via a cellular network. 
"We immediately learned customers are not only willing to self-show, they absolutely want to do it and enjoy it," says Fred Tuomi, president and CEO of Invitation Homes. "It wasn't a push, it was a pull. People don't like being chatted up and sold to by a leasing person. They like to walk through the home themselves." 
Seeking Differentiation
Invitation Homes can also use the smart hubs to monitor the thermostat and provide access to maintenance workers and contractors. It soon plans to add surveillance cameras that will link to a security system and loop in smart appliances so workers can proactively visit a house where a refrigerator or dishwasher is underperforming.
"It gives us a differentiation in the marketplace," Tuomi says. "It gives people something they want, and it makes us more efficient along the way."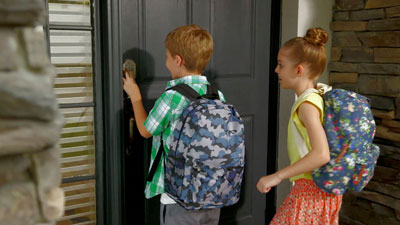 For residential real estate owners, it will pay to get up to speed technology wise, experts say. In multifamily, for example, using technology to meet lifestyle demands will allow an owner to differentiate in crowded, competitive markets.
"There is so much product now in this class-A space," says Rick Haughey, vice president, industry technology initiatives at the National Multifamily Housing Council. "These things matter because they can have an impact on your competitiveness in the market."
Other phenomena related to technology are affecting residential REITs. Airbnb, which has siphoned off business from lodging, is still changing how apartments deal with the increasing rental volume of tenants subleasing units. It has pitted residents against municipalities and REITs themselves.
For its part, Equity Residential is trying to turn a potential headache into a positive, running a pilot that allows tenants to participate in Airbnb, where the volume gets monitored. "It gives you the transparency you need as an owner, to make the decision of what, if anything, you need to do differently," says Michael Manelis, executive vice president of property operations.  
The Data Revolution
Companies are also looking at analytics to better harness all the data they collect. In a sense, a big separator for the large players in the past—property management systems—are now widespread, having become a commodity in the business. The next phase involves artificial intelligence, which will play a role with chatbots, search, and lead-scoring models, experts say. 

Equity Residential is looking at how it can use analytics on the sales end, such as deploying chatbots on its website and mobile interfaces to automate basic customer service functions, much like Amazon and other companies have done. A shared profile from Facebook or Instagram could help inform Equity about what kinds of amenities to upsell, or what kind of apartment to offer. 
Equity is also looking at products that will help it better analyze the common space, such as cameras that can help generate heat maps on pool and treadmill use. All of this could help operators make more prudent investments, says Manelis. "It's about trying to get smart with how you leverage this data technology to make sure you are making the appropriate design decision."
Invitation Homes, like many REITs, already tracks visitor browsing on its website, including pages visited, time spent on a page, photographs viewed, number of homes viewed, whether school ratings were viewed, and the overall browsing sequence. Harnessing it could improve the leasing experience at a lower cost, Tuomi notes. "We have the data," he says. "The next frontier is applying some of these new capabilities to analyze, distill, and then make actionable decisions based on that data."
Watch The Demographics
Meanwhile, shifting generation demographics will also play a role in how residential real estate adapts and innovates.
A projected deceleration of the population of those aged 25-34 could trigger another potential disruption. Annual population growth of this segment was projected to peak in 2017 at 626,000, according to 2014 statistics from U.S. Census Bureau—the latest available. This growth rate was expected to decline by 16 percent this year, to 528,000, falling to 166,000 by 2023, notes Green Street Advisors. By 2025, growth is expected to be negative. 
"The apartment REITs and operators of the past 10 years have had this huge demand boost, or support for operating fundamentals," says John Pawlowski, an analyst on Green Street's residential research team. "That tailwind will be slowing meaningfully in the next couple of years as tenants age."
Yet an aging population stands to benefit manufactured housing REITs. UMH Properties Inc. (NYSE: UMH), for example, offers rentals or ownership in one of its 112 communities in eight states across the Northeast, Midwest and Tennessee. "If we have a high-quality community that is affordable and in good shape, that is exactly what they are looking for," says Sam Landy, president and CEO.
Adaptability will be key, whether it's a house, dorm or apartment, notes Haughey of the NMFC. "The more flexibility you can build into anything, the better—to make space convertible in some ways, to either address advances in technology or changes in demographics," he says. "Is there any way you can build in more flexibility as the market changes? People are thinking about it."