Nareit's Grupe to Retire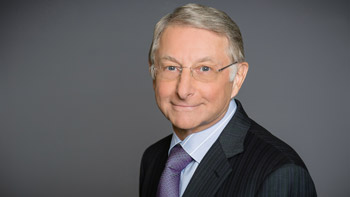 Nareit announced that Executive Vice President of Research & Investor Outreach Mike Grupe will retire at the end of 2017.
Grupe has served as a key member of Nareit's executive management team since joining the organization in 1998. Grupe's key contributions during his two decades at Nareit included his efforts in transforming Nareit's REIT indexes to include real-time pricing and his collaboration with FTSE in launching the FTSE EPRA/Nareit Global Real Estate Index and the FTSE Nareit U.S. Real Estate Index Series. Grupe also directed and oversaw many key research studies.
Nareit Senior Vice President of Research & Investor Outreach John Worth will take over for Grupe at the start of 2018.
---
Jarrett Appleby, COO at Digital Realty (NYSE: DLR), stepped down to pursue other opportunities. Members of Digital Realty's management team will assume Appleby's duties until a successor is identified.  
Student housing REIT EdR (NYSE: EDR) announced the hiring of Jason Taylor as senior vice president within the company's university partnerships team.
GGP Inc. (NYSE: GGP) named Heath Fear as executive vice president for finance. He will assume the position of executive vice president and CFO upon the retirement of Michael Berman, which is expected to occur by March 1, 2018. Fear was most recently the executive vice president, CFO and treasurer of Retail Properties of America, Inc. (NYSE: RPAI).
Global Medical REIT Inc. (NYSEMKT: GMRE) announced that chairman of the board of directors Jeff Busch has assumed the role of CEO. Busch takes over for David Young, who resigned. The company also appointed Robert Kiernan as CFO and treasurer. Kiernan succeeds Donald McClure.
HCP, Inc. (NYSE: HCP) said Tom Klaritch, who previously served as senior managing director for medical office, was promoted to COO. The company also said that Doug Pasquale will serve as a senior advisor to the executive team. 
RLJ Lodging Trust (NYSE: RLJ) named Thomas Bardenett as executive vice president for asset management. Most recently, Bardenett served as COO at Extended Stay America, Inc. 
Host Hotels & Resorts, Inc. (NYSE: HST) named Michael Bluhm as executive vice president and CFO, replacing Gregory Larson, who is retiring. Bluhm most recently served as managing director, head of western region real estate and global head of lodging and leisure investment banking at Morgan Stanley. Larson will work with the company and Bluhm on the transition through the end of the year and continue as a senior advisor through July 31, 2018.
Host also announced that Nathan Tyrrell, the company's executive vice president for investments, has been promoted to the role of executive vice president and CIO, with responsibility for asset management and investments.
PS Business Parks, Inc. (NYSE: PSB) said Edward Stokx, executive vice president, CFO and secretary, resigned. Until the company appoints a successor, CEO Maria Hawthorne will act as the principal financial and accounting officer.
STORE Capital Corp. (NYSE: STOR) announced that Mary Fedewa, executive vice president for acquisitions and one of the company's founders, has been promoted to COO.