Digital Realty is expanding globally as demand for data accelerates.
09/29/2016 | by

For Digital Realty Trust, Inc. (NYSE: DLR), bold strategic moves are nothing new.
The San Francisco-based firm became the first listed data center REIT with its initial public offering in 2004. Today, Digital Realty's client roster includes tech titans such as Amazon, Facebook Inc. and LinkedIn Corp. There are also marquee brands such as IBM and JP Morgan Chase & Co.
Digital Realty supports the data center and colocation strategies of firms by providing access to secure and modern spaces that are key to numerous business models in an increasingly digital age. These specialized spaces are expensive for tenants to build themselves. They cost about $1,000 per square foot to build, with roughly three-fourths of that going to infrastructure.
Instead of doing that on their own, tenants turn to REITs such as Digital Realty, which offers ideal conditions for storing valuable data, ranging from temperature control to back-up power supplies. Its sites include raised floors, pricey generators, uninterruptable power supplies and air-cooled chillers—the things needed to power, cool and protect space for tenants. It also provides physical security, power and fiber, but doesn't own the actual servers.
Under the leadership of CEO A. William Stein, Digital Realty is accustomed to evolving quickly to keep up with the demands of the ever-changing digital world. That includes expanding internationally to reflect the increasingly global marketplace.
Stock Synopsis

Ticker: DLR
Equity Market Cap: $14.55B billion
Share Price: $99.09
52-Week High: $113.21
52-Week Low: $60.66
Yield: 3.55%
Volume: 1.68 million(three-month avg.)
(*Data as of August 31, 2016)
Five 9s
This summer, Digital Realty closed on an eight-property portfolio that included five in London, two in Amsterdam and one in Frankfurt. It also purchased land in Germany and broke ground on a 100-percent pre-leased data center in Japan.
Separately, the data center REIT closed on the headline-grabbing $1.9 billion purchase of Telx last year. The deal, considered a "game changer" by several analysts who follow the company, sharpened Digital Realty's technical real estate expertise. Additionally, the acquisition boosted its presence in the rapidly growing "co-location" segment that rents space by the rack or cage, instead of much larger increments, appealing to numerous smaller companies that can't afford their own extensive infrastructure and security.
The deal reflects how far the data center business has come in a short time.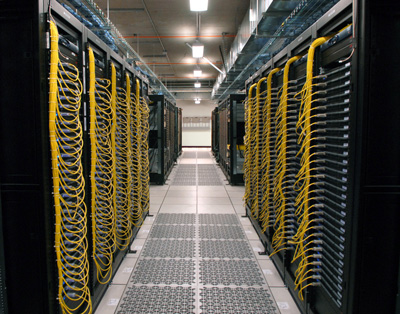 "There's just a lot of different users, and the industry has shifted," says Vincent Chao, a REIT analyst with Deutsche Bank Securities Inc. "What tenants are demanding is changing quickly."
Digital Realty is benefitting from the world's obsession with shopping online for even mundane items, updating social networks about lunch and snapping (and saving) thousands of photos. What's more, consumers and companies increasingly rely on the cloud to back up their info, making hard drives, floppy discs and CDs obsolete.
"While the data centers themselves might be a little boring, the things that are driving the growth are very exciting," says Lukas Hartwich, a Green Street Advisors analyst who covers lodging and data centers. "Mobile proliferation with smart phones is everywhere."
Such a specialty can be lucrative. The company's rents average above $86 per square foot and occupancy is consistently above 90 percent.
Annualized Base Rent by Region

80% North America
14% Europe
6% Asia
Source: Digital Realty
Tenants are looking to take advantage of infrastructure that has achieved "five 9s," 99.999 percent availability, from 2007 through 2015. Simply put, this level of availability translates to less than five-and-a-half cumulative minutes of downtime over the course of the year. No power was even lost during Hurricane Sandy, one of the most brutal storms to hit the New York area in recent memory, Stein points out.
The company also benefits from what's known as a "sticky" tenant base, meaning they're more likely to renew. Migration to a new facility can cost customers between $10 million and $20 million.
"In all likelihood, you're not going to pick those servers up and move them somewhere else," Stein says. "That requires doubling up on your rent for a period of time. You're investing in services for the new space. It's expensive to migrate a data center. It's also not that easy."
DIGITAL REALTY'S TOP 10 CUSTOMERS

Equinix
Facebook
AT&T
LinkedIn
Oracle
JPMorgan Chase
Sungard
TATA
Recession Resistant
Digital Realty's business model has performed well during recessions: Consumers aren't going to stop updating Facebook in a down economy. Economic woes that would likely weigh on some real estate companies could even benefit Digital Realty.
"The demand drivers for digital, for the data center business are pretty well uncorrelated with the traditional demand drivers of real estate growth," Stein says. "Our business is less sensitive to what's going on with GDP and employment than traditional real estate sectors."
Wall Street seems to like the direction of the company, which recently joined the elite ranks of the S&P 500 index and boasts 11 consecutive years of dividend increases. Shares of Digital Realty stock, which went public at around $12, have crossed the $100-mark and recently traded at all-time highs.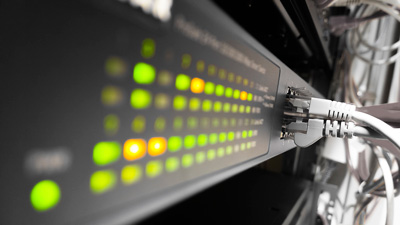 Total returns, meanwhile, have beaten the FTSE NAREIT Equity REIT Index. The oneyear return of 52 percent tops the sector's 11 percent result, according to calculations from Green Street Advisors done earlier this year. The three-year return comes in at 23 percent versus the sector's 10 percent, while the fiveyear comparison narrows to 14 percent versus 10 percent for REITs overall.
"We have the good fortune to be levered to a subset of secular demand drivers that are growing much faster than the broader economy," Stein says.
Adds Hartwich: "They're doing a lot of things right."
Shaking Things Up
That hasn't always been the case. In recent years, Digital Realty has worked hard to regain its footing. The recent stock performance shows investors approve.
Digital Realty's roots trace back to the early 2000s, when GI Partners, a private equity fund, began buying properties in the aftermath of the tech bust. CalPERS, the largest U.S. pension fund, and CB Richard Ellis Investors provided funding, according to documents filed with the Securities and Exchange Commission, and the company went public with 21 properties in late 2004.
While many REITs spent the latter part of the decade limping through the financial crisis, Digital Realty soldiered on and even began redeveloping and buying land. "We made it through relatively unscathed," says John Stewart, the company's senior vice president of investor relations.
Even so, the stock price faltered as Digital Realty may not have been as nimble as it needed to be to adjust to a digital world that is always in transition. Selling digital needs by the square foot without underlining the full package the real estate brings the tenant doesn't make sense to a small user who needs just a sliver of space, for example.
Digital Realty "became dated as [it] grew as a company," according to Chao.
A management shakeup included promoting Stein to CEO in 2014. Stewart, who spent years as a REIT analyst, had already joined the firm in 2013 as head of investor relations. In April of 2015, Stein filled two key roles: Jarrett Appleby, who had experience at data center REIT Equinix (NASDAQ: EQIX), became chief operating officer, while Andrew Power assumed the CFO role.
AT A GLANCE

ADDRESS:
Four Embarcadero Center
Suite 3200
San Francisco, CA 94111
PHONE: 415.738.6500
WEBSITE: digitalrealtytrust.com
MANAGEMENT TEAM:
A. William Stein, CEO
Andrew Power, CFO
Jarrett Appleby, COO
New Direction
The new management team has worked toward the common goal of staying nimble. The Telx deal, for instance, expands Digital Realty's offerings beyond simple square feet with the ability to "deliver an open environment that gives customers their choice of service providers, levels of redundancy, power configuration, and connectivity options that align to their ever-changing business environments, now and in the unpredictable future," the company has said. According to a Barclays note written earlier this year, "the newly acquired Telx assets continue to outperform [Digital Realty's] underwritten expectations, largely due to expense synergies realized more quickly than expected." Locations include Atlanta, Chicago, Dallas – which has emerged as a national data center hub – and the New York area.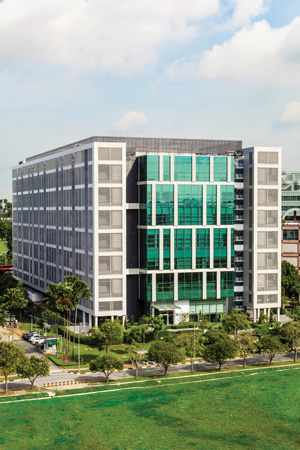 The international expansion, meanwhile, comes with the potential for strong international growth. At the time of its IPO, Digital Realty owned just one location outside of the U.S., in England. "The new Digital Realty," meanwhile, "is about removing limits to global business," according to Stein.
The company's international push jumped forward with a purchase from Equinix. The deal included some 213,000 net sellable square feet of space utilized by 650 blue-chip customers and more than 88,000 square feet of potential expansion space.
Construction is underway in Frankfurt, Amsterdam and Dublin. Digital Realty's Singapore facilities are full, and more development is expected there. Currently, North America accounts for 73 percent of the firm's annualized base rent (down from 80 percent before the international push). Europe, where locations include Manchester and Paris, makes up 21 percent, up from 14 percent. Asia has remained steady at 6 percent, according to financial filings.
According to Barclays, Digital Realty "continues to benefit from its global footprint, which management believes (and we agree) gives the company a competitive advantage in terms of satisfying customers' global expansion needs."