Monmouth Real Estate Investment has concentrated on the long term, with the acquisition of one high-quality industrial asset after another.
09/21/2020
When it debuted in 1959, the Big Town Mall in Mesquite, Texas, generated excitement as the Southwest's first enclosed shopping mall with a real bonus in the Lone Star heat: air conditioning. Today, the 65-acre site houses a 352,000 square-foot state-of-the-art FedEx distribution facility.
For site owner Monmouth Real Estate Investment Corp. (NYSE: MNR), the purchase of the brand new facility in 2017 marked a changing of the guard in the world of consumer spending. It also showcased the REIT's prowess at finding industrial buildings—modern showpieces with an average age of 9.5 years—positioned to serve the surge in e-commerce.
"As long as goods need to be stored and distributed, there will be solid demand for industrial space," says Michael Landy, president and CEO of the Holmdel, New Jersey-based company since 2013.
Demand for goods has only increased as consumers began working from home during the COVID-19 pandemic. In 2020, e-commerce sales are expected to jump 18% for the year to $710 billion, making up 14.5% of total retail sales in the United States, according to Monmouth.
While many commercial property owners are concerned about collecting rents and possibly losing tenants, Monmouth's space remains near full and rents continue rolling in. During the pandemic, tenant rent collections and occupancy remained above 99%, showing the "wisdom of our business model," Landy says.
Indeed, the company has seen "virtually zero disruption from COVID-19," says Craig Kucera, a REIT analyst at B. Riley FBR. "Monmouth has an excellent business model. They're in the right asset class for this environment."

Kiernan "KC" Conway, a Monmouth board member, agrees that the pandemic has given the company a chance to show the value of a less-flashy model that eschews fancy slogans, dramatic signage, and headline-grabbing development.
"Events like COVID prove out that focus and discipline yields stability and desirability," he says, adding that the company showed its mettle as the virus unleashed global havoc. "Monmouth was ready to go. The company didn't miss a beat," he says. They were still able to source deals, to staff deals."
Industry Trailblazer
Monmouth's founding, long before the internet revolutionized commerce, makes it one of the  oldest and longest-running REITs. The company was started by Eugene Landy, the current CEO's father, as a hybrid/diversified REIT that invested in the debt and equity of a variety of portfolio types. In the late 1980s, Eugene Landy changed the company's focus to the industrial real estate market. The elder Landy remains chairman and a director. Eugene Landy also founded UMH Properties, Inc. (NYSE: UMH), run by Michael Landy's brother, Sam Landy.
While Monmouth remains a smaller player with a market capitalization of about $1.5 billion, it has developed a laser-focused strategy: buying modern industrial buildings with long-term leases to single tenants. "It's almost that what they do well is so simple, but it's complicated to do it," Conway says. "They have a direct focus. They're not chasing every shiny object."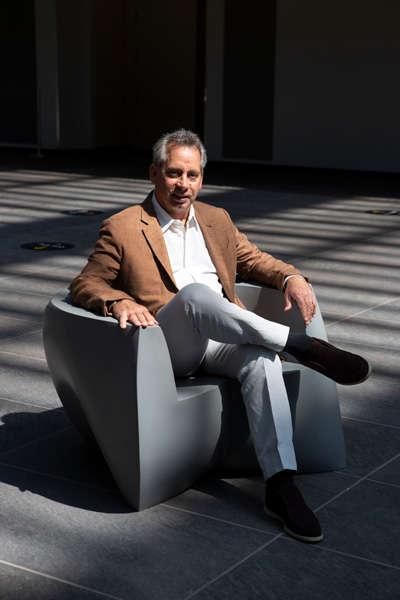 Michael Landy points out that although Monmouth is still one of the smaller industrial REITs by market cap, "our focus has always been a qualitative one" that has enabled the REIT to assemble "one of the best industrial portfolios by investing for the long term through the acquisition of one high-quality asset at a time."
While Monmouth may be on the smaller side compared to its sector peers, the returns that shareholders have received are not. In the last two decades, the total return has topped 1,100%, according to Monmouth's 2019 annual report. That compares with a return of 798.51% from the FTSE Nareit All Equity REITs and a 224.21% return from the S&P 500 over the same period.
During the last five years, gross revenue has grown at an average annual rate of 20%, while adjusted funds from operations (AFFO) has grown at an average annual rate of 11% over the same period. Recent trends of keeping inventory stocked to prevent supply chain disruptions should increase the demand for industrial space, Landy predicts.
Wasatch Global Investors has owned Monmouth stock for several years and is now a top shareholder, says Paul Lambert, a portfolio manager. The firm likes the "long-tenured management team that sticks to its knitting," the secular growth trend for e-commerce, and the "strong customer relationships that provide them a pipeline of growth opportunity."
Monmouth also shines through its dividend, a hallmark for REIT investors. It has maintained or increased its dividend for 28 consecutive years, growing it from 57 cents a share in 1999 to 68 cents in 2019. At the end of 2019, Monmouth's dividend yield stood at 4.7%, compared with a yield of 3.7% for the FTSE Nareit All Equity REITs Index, and 1.8% for the S&P 500.
The dividend payout didn't dip during the Great Recession and Monmouth says the pandemic won't change that. "When a company cuts or suspends their dividend, their performance will go backwards rapidly," Landy says.
Monmouth has a "long-term focus that can do well in both good and bad times as evidenced by never cutting the dividend" during the financial crisis, Lambert says.
Well-located Portfolio
When it comes to property sites, Monmouth focuses on "properties located near logistic hubs," including seaports, inland ports, international airports, rail hubs, and manufacturing plants, Landy says. With some 70% of the U.S. population residing east of the Mississippi River, according to a recent Monmouth investor presentation, that's where most of the portfolio is located.
With more than 9% of its square footage, Florida is the REIT's biggest state, something not expected to change anytime soon. "The Sunshine State is very well positioned to outperform going forward," Landy explains. Other significant states for Monmouth include Indiana, Ohio, and Texas.
Monmouth doesn't build sites from the ground up, which can require significant time and money. Instead, it focuses on acquiring modern buildings leased to a single tenant locked into a long-term lease. The weighted average lease maturity is at 7.2 years and the company historically averages about 90% annual tenant retention.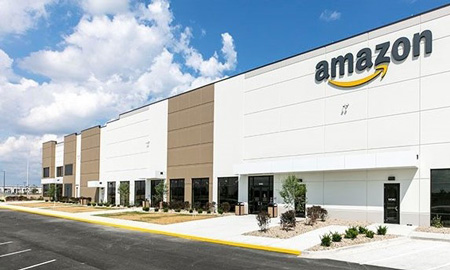 The company has more than doubled the portfolio leasing area in the last seven years. In fiscal 2020 so far, it has acquired approximately 1.1 million square feet for $159.9 million. That includes a 77-acre site in Indianapolis purchased for $81.5 million that Amazon has leased until 2034. In Greensboro, North Carolina, Monmouth paid $47.6 million for a 39-acre site leased to FedEx Ground until 2035. The acquisition pipeline includes about 1.5 million square feet of four new build-to-suit properties already leased to investment grade tenants or subsidiaries. For analysts, this is comforting. "Those leases are very strong and very safe from a cash collection viewpoint," Kucera says.
Another part of Monmouth's portfolio strategy is its concentration on just a few investment-grade tenants. In addition to FedEx, its investment-grade tenants, or their subsidiaries, include Amazon, Coca-Cola, Home Depot, and Toyota. In the event any of the tenants exit a lease—rare, due to the specialization of manufacturing space today—"there'd be ample demand for some other user for the assets they have," Kucera says.
To be sure, Monmouth isn't alone in looking to buy a limited supply of newer product, as the industrial sector's appeal has caused increased competition from would-be buyers.
"It is super competitive in our space right now," Landy says. "There is a lot of capital out there and industrial real estate has shown its resilience throughout the pandemic. Because several other property types have struggled, the lanes have narrowed and that has caused money to pour into our sector and industrial cap rates to compress further."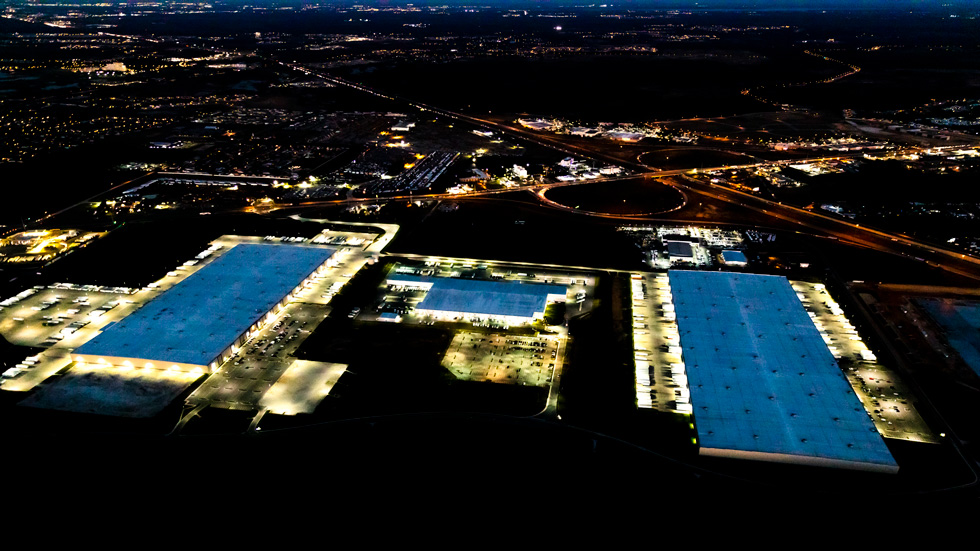 'Forward Lookers and Thinkers'
Monmouth's management team is committed to keeping ahead of potential changes that could affect the industry. When thinking about investments, it maps railroad locations, tracks population migration patterns, and it has also studied how the expanded Panama Canal will affect shipping. "They are great at being forward lookers and thinkers," Conway says.
Going forward, the company doesn't expect to shift course. "Our story is truly a case of the tortoise and the hare," Landy says. "We have one of the best long-term track records, not by hitting it out of the park, but by being a steady and consistent performer." 
Family Ties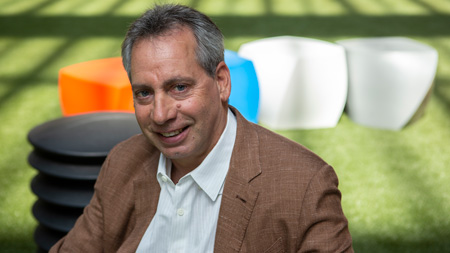 Michael Landy took over as president and CEO in 2013, succeeding his father, Eugene Landy, who had held the position since the company's founding in 1968. Here, he reflects on the important role of family.
My Dad has always been very passionate about REITs. He was there when the REIT asset class was formed, and he has always been a big believer in the benefits of owning liquid real estate. I am truly blessed to have such a great mentor in my father. He is the type of person who every time you speak with him you feel like you walk away smarter.
The only downside to taking over the reins from someone like my father is that he casts a very long shadow and it takes a lot of time and effort to come out of that shadow. While early on he was hesitant in agreeing to some of the structural changes I was advocating in order to take us to new heights, we both look back now and agree that those changes were instrumental in transforming Monmouth into a stronger company.
I would love it if my children were involved with Monmouth. My daughter Monica just graduated from Columbia Business School and her undergraduate degree is from Yale University, so she is eminently qualified. However, her professional career thus far has been in the healthcare industry and she is very passionate about that field. My son, Aaron, is a gifted musician and when I asked him to come work with me, he said, "What do you need a songwriter for?"
Going Strong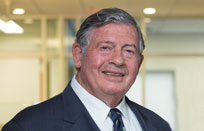 This year marks the 60th anniversary of the enactment of legislation creating REITs. One of the industry's longest-active executives, Eugene Landy reflects on that milestone.
What's behind the enduring appeal of the REIT approach to real estate investment?
I am in awe of the insatiable appetite for capital that the U.S. economy demands, and the wealth created when these capital demands are fulfilled. REITs provide well-managed pools of capital, which is always in demand. By turning an illiquid asset into a liquid one, the REIT industry has fulfilled its original goal of creating wealth for the individual investor.
How does the industry today compare with when it was founded?
Speculative construction mREITs, real estate stapled to casinos and racetracks, over-diversified REITs in which no management could possibly have the various needed skills: The path to our current elevated status contained many stumbles.
A workable legal framework took decades to emerge. Yet even in the beginning, the industry had sound leadership which persevered and created the REIT financial enterprise now recognized the world over.
For the first two decades, perhaps even more, most meetings involved lengthy explanations of what a REIT is. Nareit, of course, has been integral to our longevity, as they guided our progress and helped the industry evolve.
How has Monmouth benefitted from being a REIT?
For the creation of wealth, simply owning real estate is as good a method as any. However, every aspect can be, and often is, highly complex.  People are the biggest asset in most situations including real estate. The REIT framework has allowed us to build the scale that can afford the best organization obtainable.
How different could the REIT industry be in another 60 years?
The next cycle a decade away is difficult enough to predict. We don't have enough housing. We need better infrastructure. Where will we put our elderly and infirmed? Our government debts will come due. Pensions must be paid. Labor will be in short supply. Opportunities will abound, providing we can overcome adversity.
Read more from September/October issue of REIT magazine, available now in an interactive PDF.