A Dividends Through Diversity (DTD) reception took place during REITweek: 2018 Investor Conference, sponsored by Ferguson Partners. Nareit's President and CEO Steve Wechsler kicked off the event by outlining the goals behind Nareit's DTD initiative, which was launched at REITweek 2017. The Dividends Through Diversity initiative was created to promote the recruitment, inclusion and advancement of women in REITs and the broader commercial real estate industry. He also thanked members of the initiative's steering committee, who joined him at the stage.
Wechsler then introduced Nareit Chair Tom Baltimore, president, CEO and chair of Park Hotels & Resorts (NYSE: PK), who described the upcoming full-day DTD Forum to be held on Sept. 24 in Chicago in conjunction with Nareit's HR Forum. Those interested in learning more about the event can sign up here.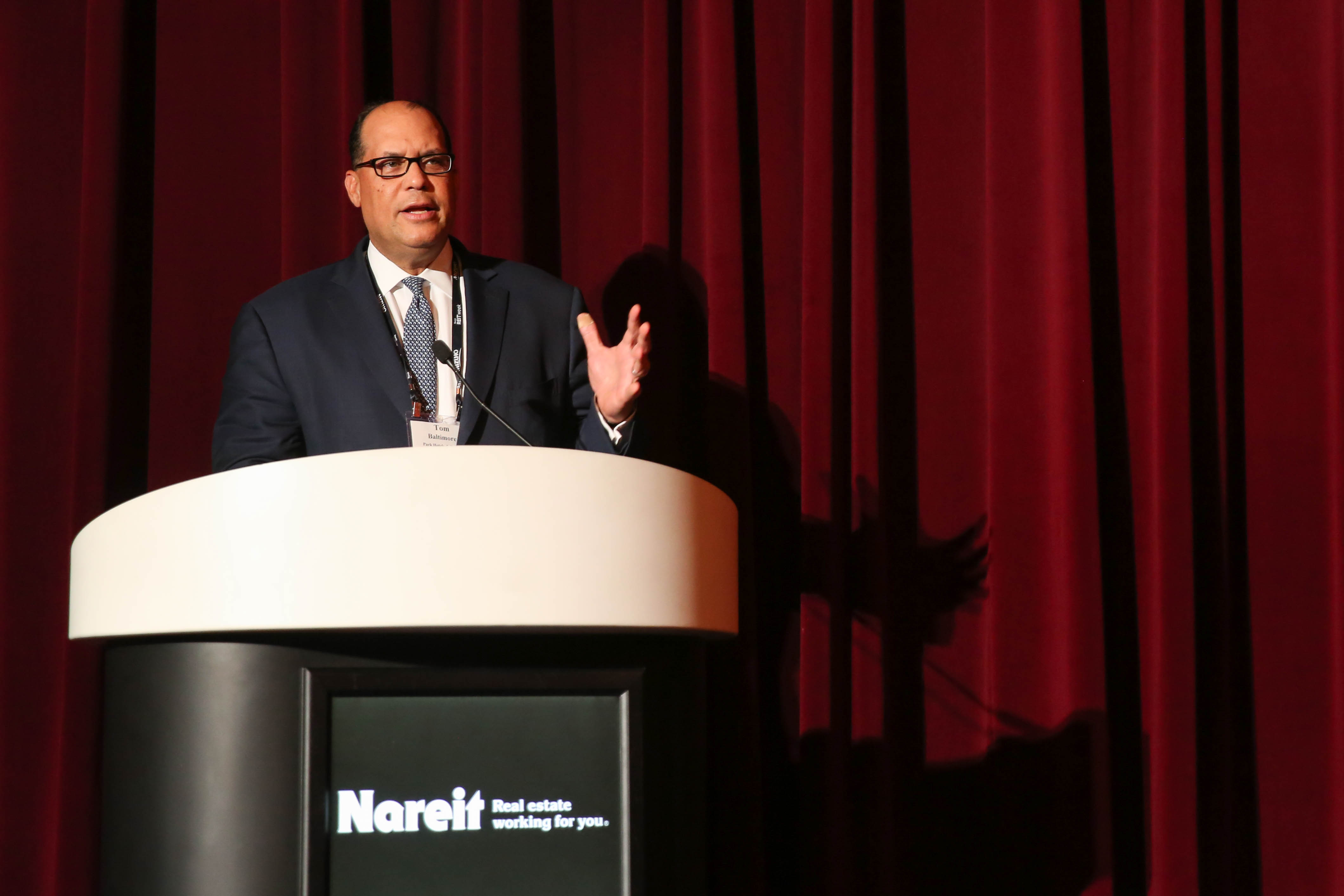 Baltimore then expressed his long-time commitment to promoting diversity and inclusion.  He invited three women—Leslie Hale, CFO and COO at RLJ Lodging Trust (NYSE: RLJ); Hilda Delgado, SVP and treasurer at RLJ Lodging Trust; and Emily Smith, senior director – investor relations at Park Hotels and Resorts—who he lauded as exceptional talents to join him at the stage to be recognized.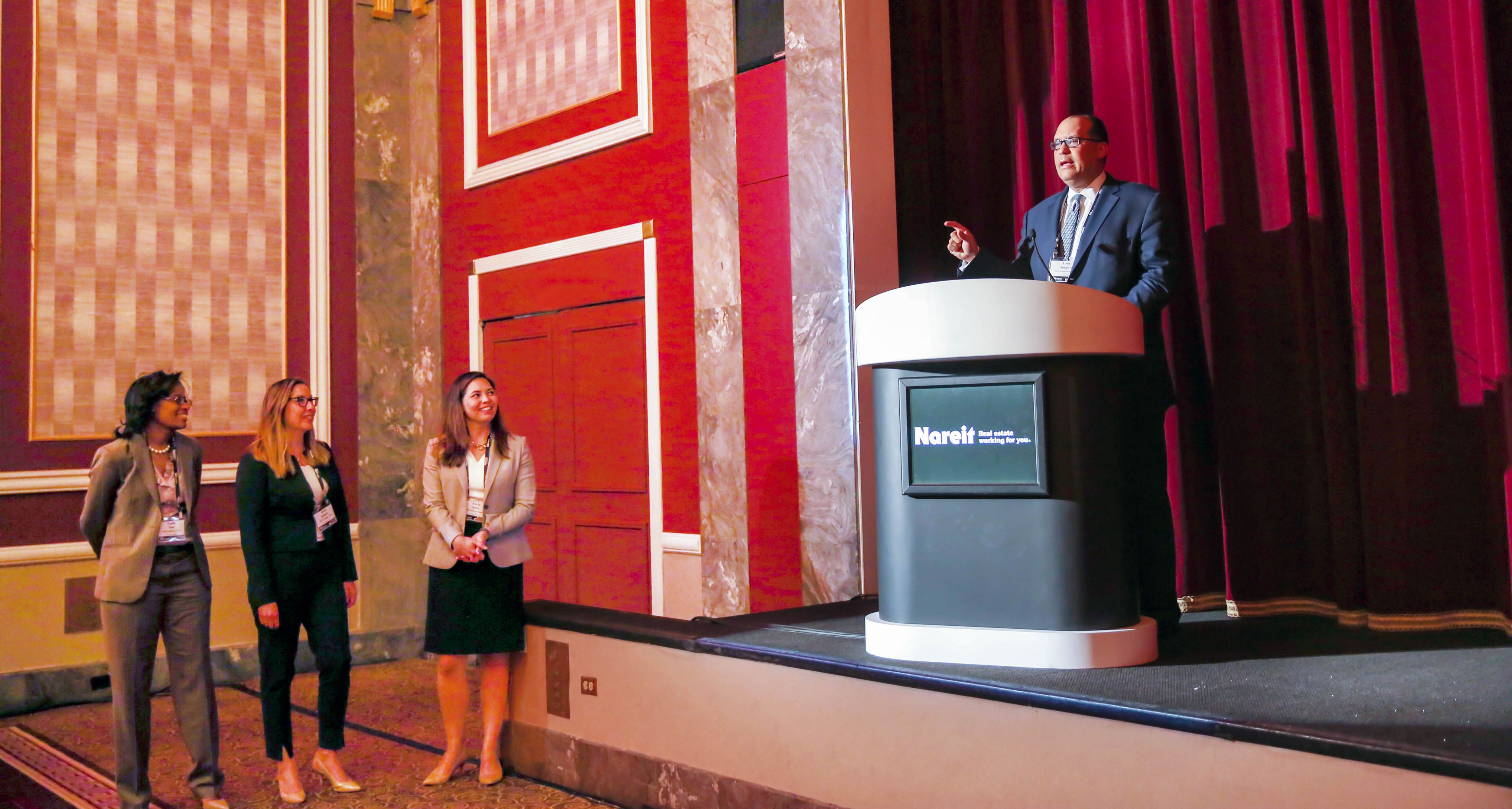 Bonnie Gottlieb, Nareit's SVP, industry and member affairs and liaison to the DTD initiative, then closed the short program by noting that the large number of both men and women at the reception evidenced the importance of the DTD Initiative and the movement toward greater diversity and inclusion that has begun to accelerate in the REIT industry.