REITworld 2017 kicked off on Nov. 14 at the Hilton Anatole in Dallas. Some highlights from the action at Nareit's 2017 Annual Convention:
Lunch General Session: Real Estate Built for the Long-Term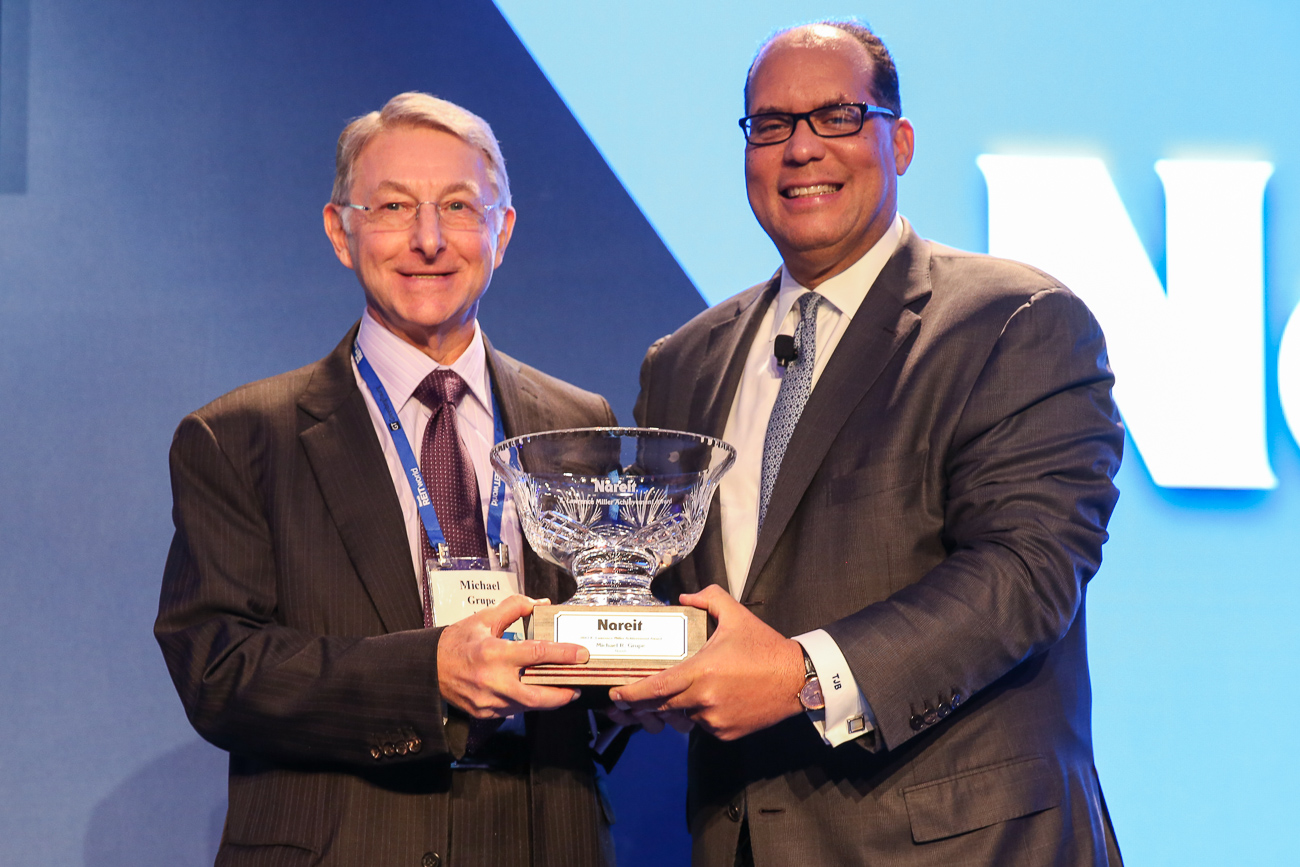 Nareit presented the 2017 Industry Leadership Award to Public Storage (NYSE: PSA) Chairman and CEO Ronald L. Havner, Jr. Nareit Executive Vice President for Research & Investor Outreach Michael Grupe received the 2017 Industry Achievement Award.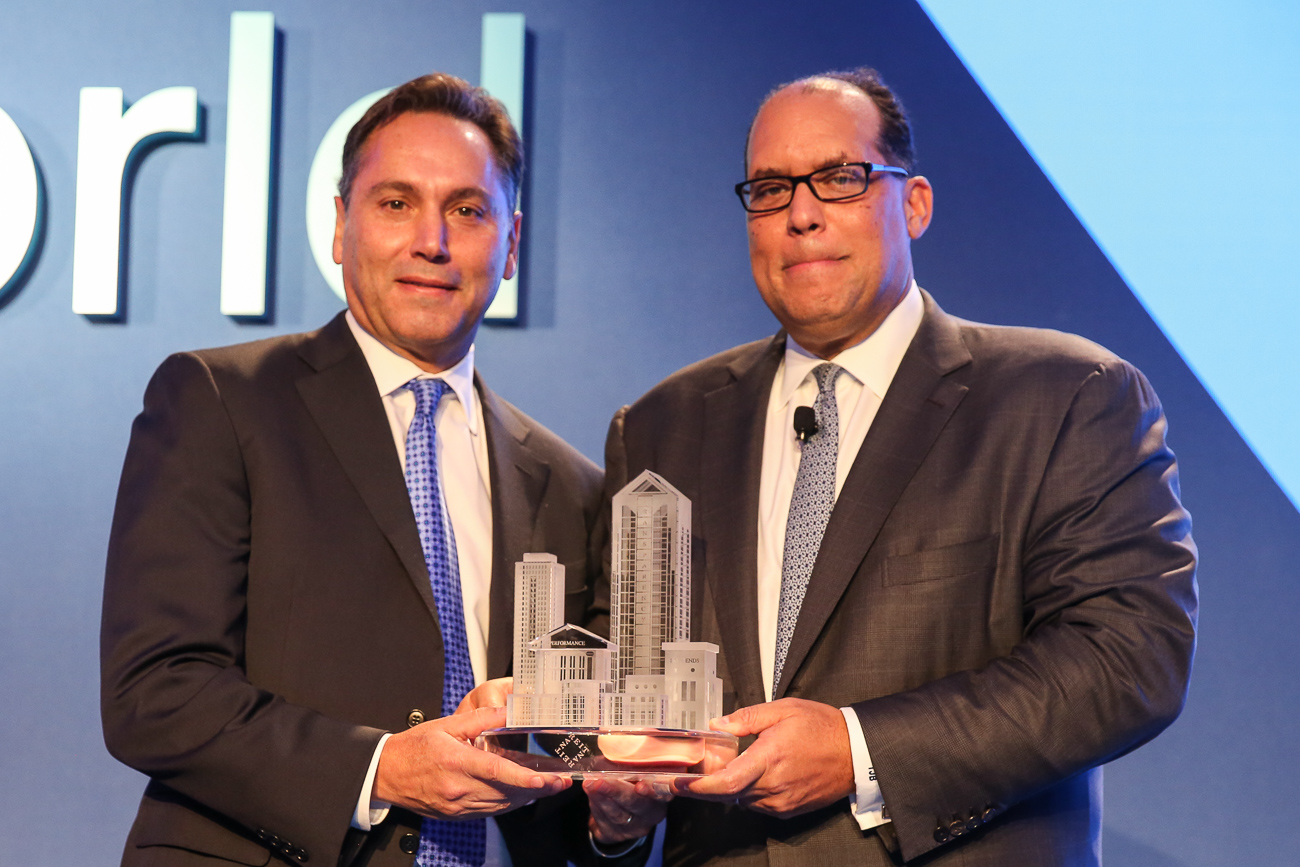 AvalonBay Communities, Inc. (NYSE: AVB) CEO Tim Naughton was recognized for his service as 2017 Nareit Chair.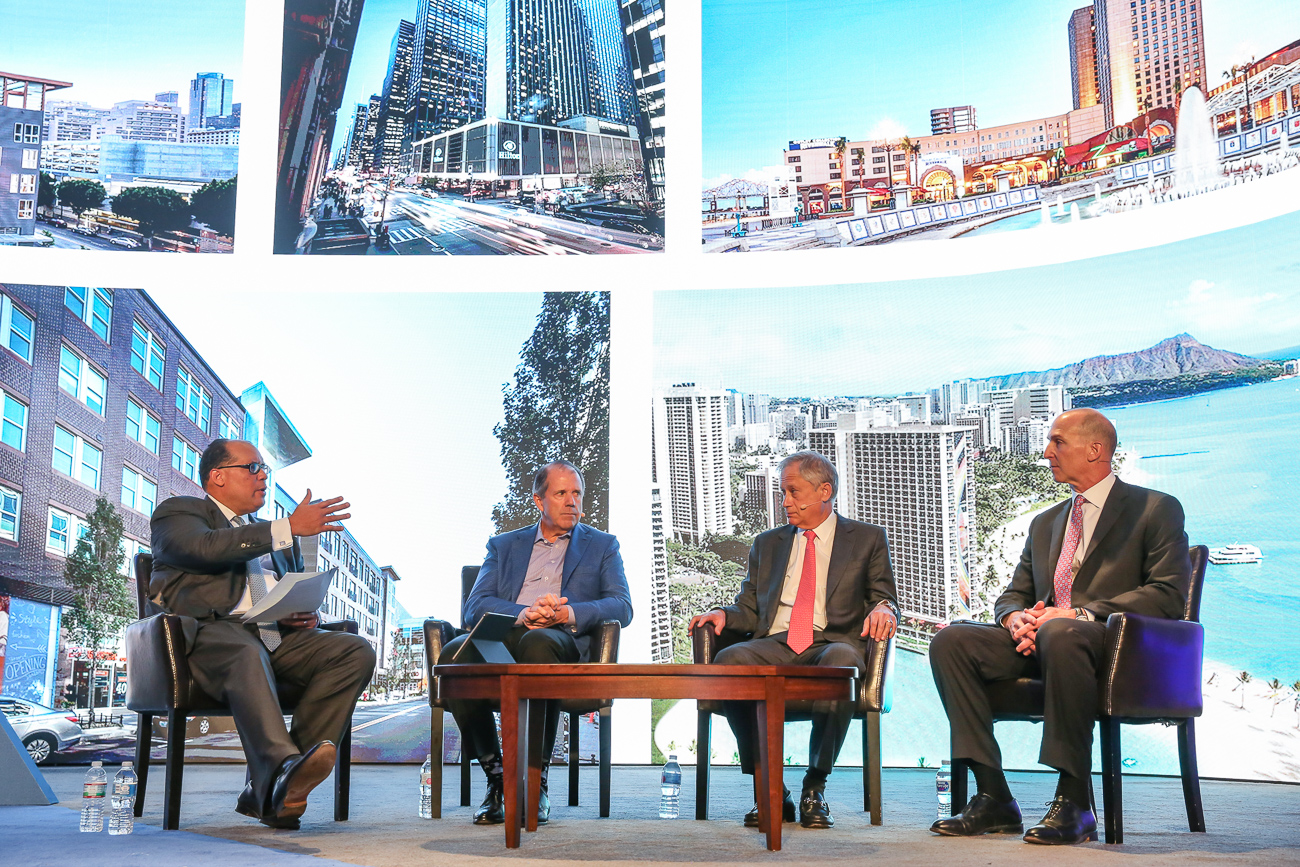 Park Hotels & Resorts, Inc. (NYSE: PK) CEO Thomas Baltimore, Jr., the 2018 Nareit Chair, led a general session panel entitled "Real Estate Built for the Long-Term."
Spotlight Session: REITs—Making the Business Case for Sustainability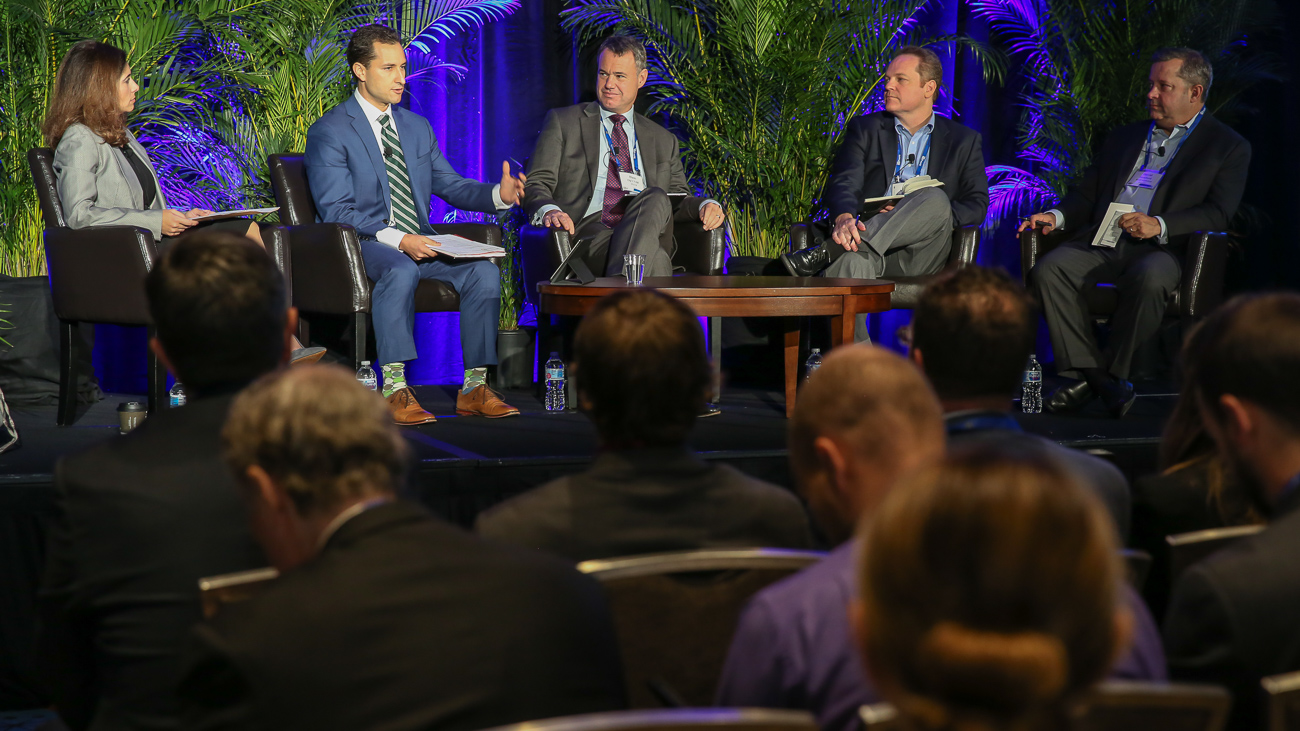 Fulya Kocak, Nareit vice president for ESG issues, led a panel discussion on key sustainability topics in real estate, such as the sustainability value proposition for REITs. Other panel participants included: Ari Frankel, AVP for sustainability and high performance buildings with Alexandria Real Estate Equities, Inc. (NYSE: ARE); Hans Op't Veld, head of listed real estate for PGGM; Lou Schotsky, first vice president for investments with Equity Residential (NYSE: EQR); and David Stanford, executive director of RealFoundations.
Spotlight Session: Corporate Governance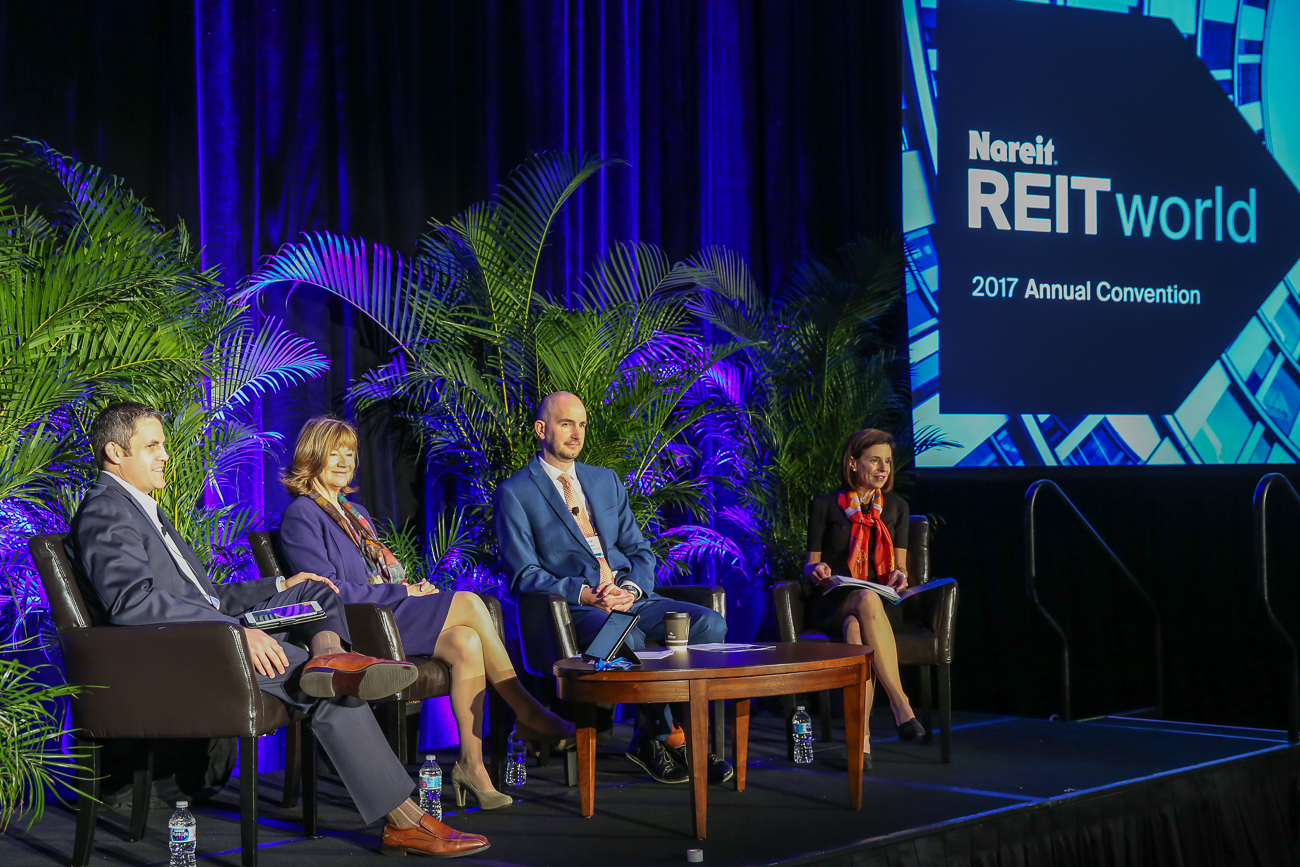 REITs are in a solid position when it comes matters of corporate governance, according to experts who spoke at a REITworld 2017 panel discussion.
Nareit Senior Vice President for Policy and Regulatory Affairs Victoria Rostow moderated the panel.
Yoel Kranz, a partner at law firm Goodwin Procter LLP, commented that "REITs as a whole look pretty good." Kranz noted that "we've seen that REITs big and small have made great strides over the last four to five years to step up the game in corporate governance. There's a lot to be proud of."
Meanwhile, Jeremy Banoff, senior managing director at FPL Associates L.P., described REITs as "better than par" on the matter of CEO performance-based compensation. Looking ahead, Banoff said analysis of CEO performance is likely to also factor in the actual "rigor of performance," or the difficulty in achieving stated goals.
Deb Barbanel, global head of real estate at executive search firm Russell Reynolds Associates, said she expects board composition to be a key topic for investors in 2018. Other priorities include succession planning, she noted. Barbanel said companies need to look at their broader C-suite teams and try to groom future leaders who are in tune with their long-term strategies.
The panel also highlighted the importance for companies to be prepared for activist investors. "No company is too large or small for activists," Kranz said.
(Contact: Pam Coleman at pcoleman@nareit.com)
Get Nareit Developments blog posts delivered straight to your inbox.
Subscribe