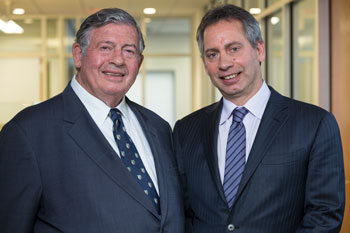 Eugene Landy recalls attending a meeting back in the 1960s at which a Federal Reserve economist talked about a new way to invest in real estate.
"The Federal Reserve thought that large pools of capital would be good for the economy—bring new office buildings, industrial [properties], residential buildings," he recounts. "REITs [created in 1960] would allow small investors to invest in real estate and provide capital for needed projects."
The meeting got Landy's attention. In 1968, he created industrial-focused REIT Monmouth Real Estate Investment Corp. (NYSE: MNR) and residential REIT UMH Properties, Inc. (NYSE: UMH).
Five decades later, the REIT pioneer still serves as the chairman of both Freehold, N.J.-based companies.
Setting the Course
As Monmouth and UMH both continued to grow, Landy eventually recruited his sons, Michael and Sam, to oversee the companies. "Eugene grew the companies steadily and conservatively and then successfully transitioned day-today management to Mike and Sam," says Craig Kucera, a REIT analyst with Wunderlich Securities.
Sam, a lawyer by training, worked as an attorney for other manufactured housing community owners before giving up his law practice and joining UMH, which owns, operates and finances manufactured home communities, in 1987. He's now the president and CEO of UMH, which went public in 1985.
Michael took a more circuitous route to the C-suite at Monmouth, which has been a publicly traded company since its founding. After starting his career in the music industry, he joined his father's industrial REIT and obtained a graduate degree in real estate investment from New York University.
AT A GLANCE
Address:
3499 Route 9 North
Freehold, NJ 07728
Phone: 732.577.9996
Websites: mreic.reit & umh.reit
Management Team:
Eugene Landy Chairman of the Board Monmouth Real Estate Investment Corp. & UMH Properties, Inc.
Michael Landy President and CEO Monmouth Real Estate
Samuel Landy President and CEO UMH Properties
Kevin Miller Chief Financial Officer Monmouth Real Estate
Anna Chew Chief Financial Officer UMH Properties
Between the three Landys, Eugene, a graduate of the United States Merchant Marine Academy, plays the role of "captain of the ship" for the two companies, according to Sam Landy.
"He lets us operate the ship, but he tells us where the ship is ultimately going," Sam Landy says.
"Being a sailor, I learned something about the world and world trade," Eugene Landy observes. "And I learned about running an enterprise."
The patriarch also holds a law degree from Yale Law School. He credits the dramatic differences between the schooling at his two alma maters with helping to shape his core beliefs about running a successful company.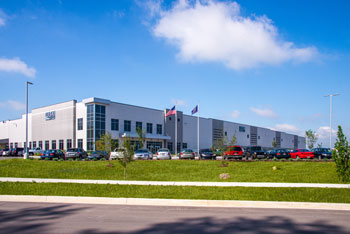 "When I went to law school, I learned that the important thing is to see the issues and see the problems," Eugene Landy says. "You can try to get the answers after that, but if you don't see the issues and the problems, you will never get the answers."
As Michael Landy sees it, his father's well-rounded perspectives on business and life helped teach his sons how to expand the opportunities available to the companies.
"So many people treat every transaction like a zero-sum game, but I've certainly learned from him that it's not," Michael Landy says of his father.
Five Decades in the Making
Eugene Landy and his sons have taken a patient approach to building up the two companies.
Today, Monmouth's portfolio includes 99 properties in 30 states, encompassing more than 16 million square feet. UMH owns 101 manufactured home communities with about 18,100 developed sites.
However, Eugene Landy never loses sight of the many market cycles he has navigated in his career. For example, he remembers back in the 1970s that even though his companies were Equity REITs, they were tarred with the same brush as construction-oriented Mortgage REITs. As Mortgage REITs fell into waves of defaults, banks wanted their loans paid back. That forced the elder Landy to sell good properties and shrink the portfolios of both companies.
In the 1980s, interest rates skyrocketed as Federal Reserve Chairman Paul Volcker sought to fight inflation. Yet, it wasn't all bad news for UMH as high mortgage rates steered some would-be home buyers to UMH Properties.
The lessons learned during the Volcker era are still guiding Eugene Landy today. "We're living in a world right now where we think inflation is not present, but it comes on you so fast that people don't realize how quickly you see inflation impact your business," he says.
Since then, UMH has faced other sector-specific hurdles. Approvals for building new manufactured homes aren't always easy to acquire. The financing market for prospective buyers of UMH Properties has hit rough patches. As a result, the company has gradually shifted more of its efforts toward rental activities.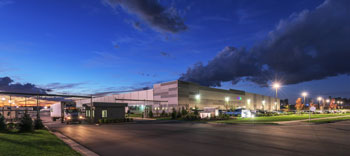 Meanwhile, Monmouth leveraged a solid relationship with logistics giant FedEx. Robert Stevenson, a Janney Montgomery Scott analyst, points out that the industrial REIT currently owns 7 percent of the FedEx Ground Network in the U.S. In response to past concerns from Monmouth's board of directors, the company has sought to mitigate concentration risk from its FedEx business by expanding its universe of tenants.
Being Prepared
In addition to reflecting on the companies' golden anniversaries, Eugene Landy is also looking ahead to the next 50 years for UMH and Monmouth.
First and foremost, he says he hopes that his family remains involved in the management of both companies. He values the longevity inherent in a business where there is less turnover from executives leaving a company after a few years to go on to the next project.
Whoever is at the helm of UMH and Monmouth, Eugene Landy says they must always focus on staying in the good graces of the capital markets.
"You have to keep your REIT at no more than 50 percent leverage, you have to keep a lot of liquidity, you have to keep clean bank relationships," Eugene Landy says.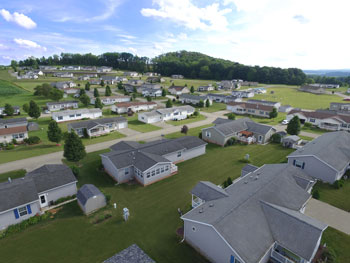 Also, it is essential for any executive to be prepared—for what they know is coming and, more importantly, what is unforeseen.
"You have to be able to withstand whatever economic storm comes—and there's always a new one," he says.
Monmouth Looks for Payoff from Panama Canal Expansion
The expansion of the Panama Canal, which has boosted container traffic at East Coast ports, will potentially create heightened demand for Monmouth's industrial space, according to CEO Michael Landy. The REIT is projecting that online sales will cross $500 billion in 2017, another positive for space uptake. Furthermore, according to its CEO, Monmouth also has an acquisition pipeline of about 3 million square feet with merchant builders, most of which will come online in 2017.
The good news for Monmouth doesn't end there, according to Kucera of Wunderlich Securities. He expects the company will attain an investment- grade rating in 2017, allowing it to acquire more favorable terms for its debt.
UMH Holds Trump Card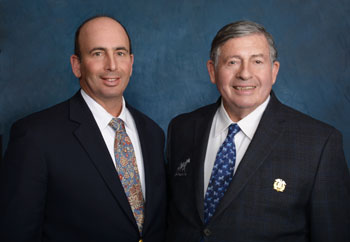 UMH CEO Sam Landy says he expects UMH to continue to benefit from solid rental demand in 2017. He anticipates that adding another 800 rental units to UMH's inventory will boost 2017 revenue by $6.4 million. Additionally, hiking up rents by 4 percent will add $3 million more in revenue, according to UMH.
In the long term, UMH's CEO also sees the REIT's exposure to natural gas-producing regions as a positive, especially considering that President Donald Trump is not anti-fracking. Furthermore, Trump's proposal to soften the Dodd-Frank regulations on financial activities could help the REIT improve its capital structure. The regulations have been a drag on UMH's business, he says.
"Instead of us balancing risk by accepting greater down payments, we must decline sales because customers do not meet government-imposed lending standards," Sam Landy says.