Fresh off a major deal, CEO Eric Bolton has apartment REIT MAA ready for all phases of the market cycle.
02/01/2017 | by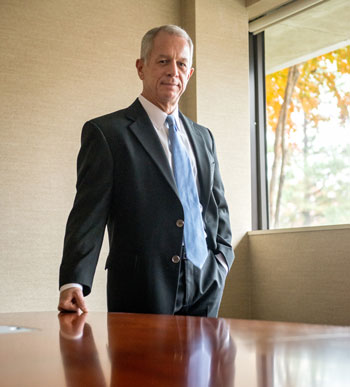 During his 15 years as chief executive officer of MAA (NYSE: MAA), Eric Bolton has steadily built the company into one of the largest multifamily REITs, with a concentration in Sun Belt states stretching westward from Florida to Nevada and northward up to Washington, D.C.
With the close of its deal with Post Properties Inc. in the fourth quarter last year, MAA ranked as the fourth-largest multifamily REIT in early December, boasting an equity market capitalization of roughly $11 billion. The deal with Post also helped MAA vault into the S&P 500, bringing the portfolio to roughly 101,000 apartments in 17 states and the District of Columbia. The transaction also should offer much more than the stated general-and-administrative (G&A) expense savings of $20 million, Bolton says, such as built-in margin enhancement of net operating income in the years to come.  
Bolton recently spoke with REIT magazine about the outlook for multifamily REITs, MAA's operating philosophy and the essential ingredients that have contributed to an annualized total shareholder return of 15 percent over the last 15 years.  
REIT: How are things looking for apartments going forward?
ERIC BOLTON: We all have to recalibrate our thinking a little coming off the historically strong trends of the last few years, but overall I think the apartment business remains in very good shape. Demographics, social trends, employment conditions and reasonable new supply all combine to provide conditions for apartment leasing that will support steady rent growth.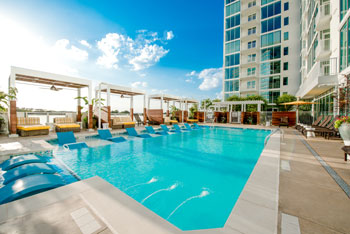 Over the last year or so, developers have brought more new product on line. As a consequence, we are starting to see the supply-and-demand dynamic show a little moderation, but it's still better than the longterm average because we have such strong influences on the demand side of the equation. There are a few markets or submarkets where supply trends have gotten a little too far out in front of demand, but well-balanced portfolios I expect will continue to see solid leasing conditions for the next few years.  
REIT: What are some of the favorable demographic trends for apartments in your geographic footprint of the Sun Belt states?
BOLTON: Growth of the 25- to 35-year-old age bracket, which is having such an impact on U.S. demographic makeup, is particularly evident in the Sun Belt markets, where young professionals are driven toward cities where they can capture the benefits of strong job growth. Employers are increasingly drawn to the region because of its attractive characteristics, including affordable living, lower taxes, business-friendly environments, quality education and health care facilities.
REIT: What does the acquisition of Post Properties accomplish going forward?
BOLTON: We believe there is considerable opportunity beyond just the stated G&A synergy of $20 million. The value proposition includes other areas such as rent growth and NOI margin enhancement. Ultimately, the combination of the property portfolios, operating platforms and balance sheets should create a stronger long-term earnings foundation for both sets of shareholders.  
REIT: What are some of the characteristics of the new properties you have purchased in the fourth quarter, such as in Houston and Greenville, South Carolina?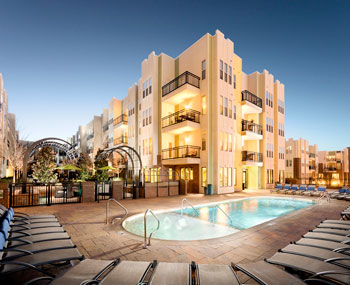 BOLTON: These were brand new properties in their initial lease-up. We often find that is the point of maximum pressure for the developer.
This is when developers have maxed out the construction financing. They are dealing with the challenge of achieving the rents and leasing velocity that they had underwritten.
We fund these deals with all cash. That is the point where our execution capability has the greatest value.
REIT:Tell us about your strategy of maintaining a healthy allocation between large and secondary markets. Why is a balance between the two important?
BOLTON: Our objective from the very beginning is to outperform for shareholders over the full cycle. You tend to see larger cities do really well in the early and mid part of the cycle, whereas the secondary markets tend to hold up a little bit better in the down part of the cycle.
REIT: In terms of operations, how do you maintain high occupancy rates, such as 96.4 percent in the third quarter?
BOLTON: What you are trying to do is maintain high occupancy while not conceding rent growth, which is so critical to long-term revenue acceleration.
It starts with a focus on resident service and resident retention. We work very hard to serve our existing residents and take care of them to ensure they renew with us. Through that process, we avoid the turnover and requirement to go out to the marketplace and compete for a new resident.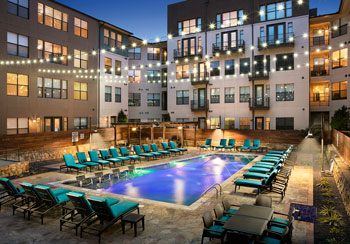 If you are taking care of residents, if you are being responsive, a reasonable rent increase is something they will tolerate.
REIT: What are the determining factors as to whether to redevelop a property versus selling it?
BOLTON: It starts with underwriting the outlook for the surrounding neighborhood and identifying what changes are likely to occur over the next two to three years. Ultimately, the neighborhood or area has to support the ability to attract and retain residents who are interested and willing to pay for a more expensive apartment product.  
We like to see nearby successful new apartment construction, which is almost always at a higher price point above where we currently are with our existing product. This creates the opportunity for us to come in and do some redevelopment of the existing property. We can do some upgrades inside the apartment units and get a meaningful rent increase, but still provide a value proposition for the renter versus new construction going on in the immediate area.
REIT: With the redevelopment program, what are you doing with the units?
BOLTON: With the apartments, it can vary quite a bit based on the location, the attributes of the property and the design of a specific apartment unit. We have a very controlled process where we do extensive testing regarding a range of upgrades to consider and what the market is most likely to pay for.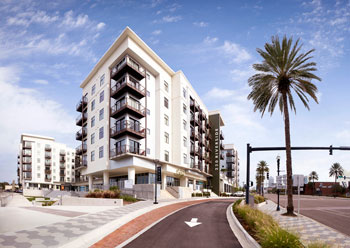 We are really careful to stop a process where the incremental spend or capital investment versus the incremental rent growth is starting to plateau. In some cases, the upgrade would involve new flooring, light and plumbing fixtures, or it may continue beyond that and get into countertops, appliances and cabinets. We'll go in and do the analysis, and if it looks like there is a market for the upgrade, we'll do 10 units and see how they go. We may find somewhere along the way that incremental spend on more expensive items such as cabinets doesn't generate the rent growth necessary to support that, so we'll scale the renovation back on the next five. It's a very interactive process.  
REIT: What are your thoughts on the direction of interest rates and how will that affect MAA?
BOLTON: I do expect we'll begin to see some level of modest, but steady, interest rate bumps over the next few years. But ultimately, as rates move up, I think that we'll see a more normal spread of rates, where stronger balance sheets and stronger credit ratings will achieve appreciably better pricing than higher- leverage or weaker-credit borrowers.
REITs such as MAA are going to have a growing competitive advantage in terms of accessing capital and what they will have to pay for that capital versus the vast majority of higher-leverage or private-capital real estate investors.
REIT: What is your favorite part of the job as CEO?
BOLTON: The thing I really have enjoyed over the years is developing a strategy to achieve our long-term performance objectives and working with our team to put together an execution plan. Really importantly, that involves building an organization and a brand that support that execution.
It is critical that four areas reconcile with each other: your objective, strategy, execution plan and brand. It's stimulating and rewarding to keep thinking about these four topics in order to ensure we're coming to work each day focused on trying to get better and build platform strength. I get a big kick out of putting it all together.  
REIT: What's a typical day like for you?
BOLTON: Each day is different, and it varies by the time of the quarter. As we get ready for an earnings release, there is always the process—which I think is very healthy—of thinking about our results for the quarter, about our strategy, about how we are delivering on the value proposition. Are we executing on the strategy that we have laid out? Do the results support all of this?
So there is a time of reflection that takes place every quarter to really visit on this. Other parts of the quarter calendar involve getting out to the properties and spending time with our folks, of really trying to build an organization. That's when I also get out and look at new investment opportunities.