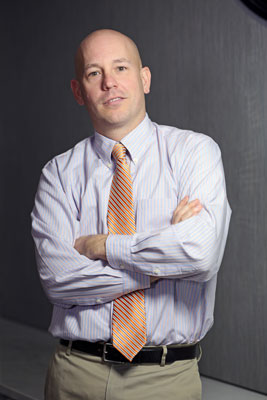 Mentors come in all shapes and sizes, and they often stumble into our lives when we need them most.
It could be the apartment maintenance man who provides a fatherless teen in a new city with life lessons, and a few self-defense skills. Or, an English teacher at a boys' prep school who challenges his students to live an extraordinary life while also getting them to do their poetry homework.
Mr. Miyagi from "The Karate Kid" and James Keating from "Dead Poets Society" are two memorable Hollywood mentors. The movies are filled with mentor archetypes, primarily because we all have those individuals (be it a family member, teacher, coach, employer) who have helped show us the way, delivered sage advice or helped us overcome some obstacle.
I've had a number of different people over the years that have helped shape the man I have become, both personally and professionally. I never thanked them properly for the guidance they provided or let them know the impact they made on me.
But that is exactly why mentoring is so important: You never know what or when a word of wisdom or a show of encouragement can make all the difference.
At REITWorld 2016, I asked a number of REIT CEOs about the importance of mentorship and words of advice for the next generation of REIT leaders.
Federal Realty Investment Trust (NYSE: FRT) CEO Don Wood advised would-be REIT executives to get their hands dirty and learn first hand about all areas of the real estate business. Doing so, he says, will make you imminently more valuable long term.
Ric Campo, chairman and CEO of Camden Property Trust (NYSE: CPT), encourages all of his employees to give back as mentors. The company offers a program to educate staff on how to become better mentors. That approach stems from something one of Campo's own mentors taught him, "Business is about more than just the bottom line."
This issue of REIT magazine concludes with a column by Ventas (NYSE: VTR) Chairman and CEO Debra Cafaro sharing her thoughts on "paying it forward" and how mentoring young employees has long-lasting benefits—for everyone involved.
"We're committed to teaching them, responding when they need us, including them in strategic discussions and working directly with them, frequently without layers, to help further their careers," Cafaro says. "There is no greater joy than watching these young men and women gain confidence and grow."