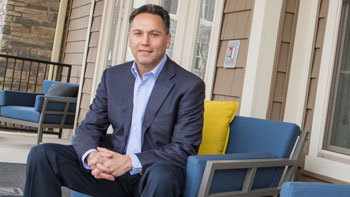 Diversification. Performance. Liquidity. Transparency. Inflation protection.
The nearly 60 years since REITs were created have demonstrated that all of these qualities are central to the REIT approach to real estate investment. REITs also have offered dividend yields that have been significantly higher than other equities, producing a steady stream of income for investors through any number of market conditions.
New research from Wilshire Funds Management illustrates the benefits of REIT dividends for income oriented investment portfolios.
Based on more than 40 years of investment return data and advanced portfolio optimization techniques, Wilshire's analysis, which was sponsored by NAREIT, shows how adding REITs and other high income-generating assets to model retirement portfolios would have produced nearly 40 percent more income than a standard portfolio optimization. (The income optimized portfolio de-emphasizes equities and increases allocations to high yield bonds, preferred stocks, non-U.S. equities and listed REITs.) Moreover, Wilshire's study demonstrates that these higher income returns could have been achieved while maintaining nearly the same total returns and the same risk profiles as retirement portfolios with more traditional investment allocations.
The implications of these findings are significant for Americans currently at or approaching retirement age. The confluence of a rapidly growing number of retirees with longer life spans has left a growing number of investors struggling to balance income generation with asset protection. Many are finding that their investment strategies have failed to produce the income needed to fund their daily living expenses in retirement.
NAREIT maintains relationships with a large share of the people responsible for helping to meet the needs of these investors: the fund managers, investment plan sponsors, consultants and other parties active in the $22.4 trillion retirement portfolio market. This includes the $7 trillion defined contribution plan market, where eight of the 10 fastest-growing target-date fund managers feature meaningful allocations to listed REITs in their offerings. NAREIT also targets its outreach to financial intermediaries, who hold heavy sway over the investment allocations of a major share of the $7.5 trillion in assets held in individual retirement accounts.
In these meetings, NAREIT representatives can point to an expanding body of research demonstrating the characteristics of REITs and the benefits that they have offered to investment portfolios. This new report from Wilshire adds to a variety of NAREIT-sponsored studies, along with NAREIT's own internal analyses and those of third parties, in support of the idea that real estate is a fundamental asset class to be included in all manner of investment portfolios.
Equally important, this study affirms that listed REITs have been the preferred way for investors to unlock the benefits of income-producing real estate. Adding this study to a growing body of research on REIT investment will help NAREIT continue to spread this message in the investment community.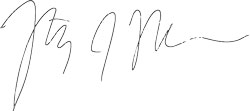 Tim Naughton
Chairman & CEO
AvalonBay Communities, Inc.