Nareit's 2018 Leader in the Light Awards winners raise the ESG bar.
01/29/2019 | by
Since 2005, Nareit's annual Leader in the Light Awards showcase those REITs that have produced superior, measurable results from the implementation of environmental, social, and governance (ESG) practices.
"From reducing their carbon footprint and implementing energy and water efficiency strategies, to making a positive impact on communities, Leader in the Light Awards winners are dedicated to taking their sustainability efforts to higher levels year after year," says Fulya Kocak, Nareit vice president for ESG issues.
The 2018 awards winners were recognized in November at Nareit's REITworld: 2018 Annual Conference in San Francisco. The awards were presented to REITs in eight property sectors, and a Most Innovative award recognized a company that has developed truly innovative solutions to address sustainability challenges.
In addition, the Leadership Personified award was presented to an individual who has served as a positive influence for sustainability within his or her organization and the broader REIT community.
Boston Properties' Myers Leads the Way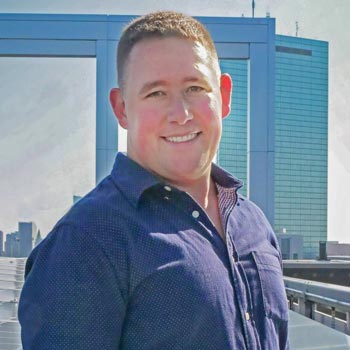 Ben Myers, director of sustainability at Boston Properties, Inc. (NYSE: BXP), is the 2018 recipient of the Leadership Personified award. He says it takes good sportsmanship to be a leader in sustainability.
"If you understand the rules, respect your teammates, and play hard, you'll get invited to play more games. A leader in sustainability must be persuasive, which is impossible without a seat at the table," he says.
Boston Properties was an early adopter of green buildings frameworks like LEED and began formally tracking and benchmarking key performance indicators like energy, emissions, water, and waste around 2008.
Myers says he's proudest of the culture created at Boston Properties, "where sustainability and responsible growth influence so many aspects of our operations and new development." The company's "perennially strong GRESB performance, public sustainability goals, and recent green bond indicate just how much we've scaled our program from the board room to the boiler room," he adds.
Looking forward, Myers says the sustainability learning curve is infinite and best practices continue to evolve. In 2019, Boston Properties will be focused on executing its new development pipeline of green buildings, implementing efficiency measures at existing buildings, and engaging stakeholders to ensure there is alignment on the sustainability issues that matter, he adds.
Data Centers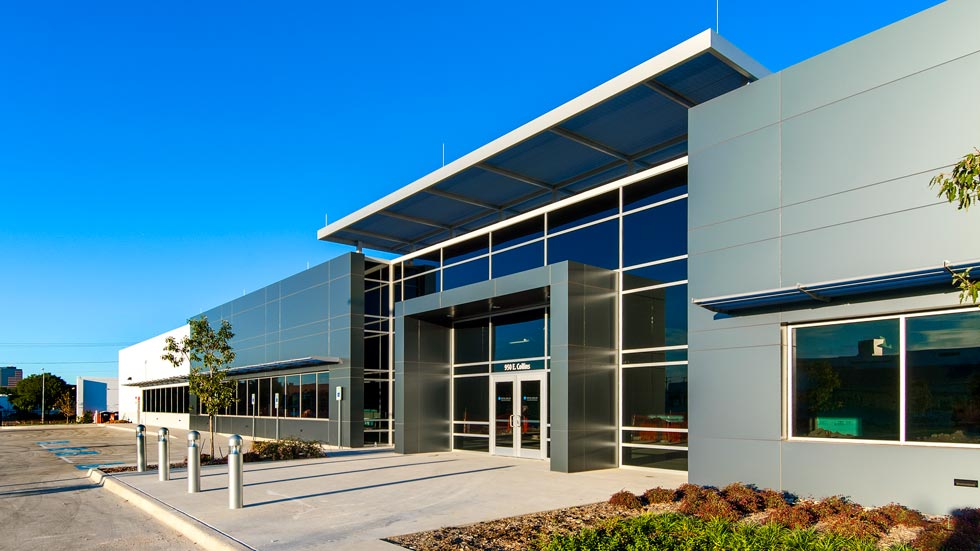 Digital Realty (NYSE: DLR)
Digital Realty, one of the largest buyers of renewable energy among data center providers, captured the award in the data center category for the second year in a row. The company, which formally launched its sustainability programs in 2014, continues to expand its renewable energy sourcing efforts. To date, Digital Realty has contracted for 184 MW of wind and solar power—enough to power more than 57,000 homes in a typical year.
"A growing number of our customers and investors are focused on sustainability measures, which provides a strong tailwind for our efforts," says Aaron Binkley, senior director of sustainability. In fact, nine out of the company's top 20 customers have set goals to get their electricity from 100 percent renewable sources.
In addition, Digital Realty expanded its community and employee engagement initiatives in 2018 with its Do Better Together initiative.
Industrial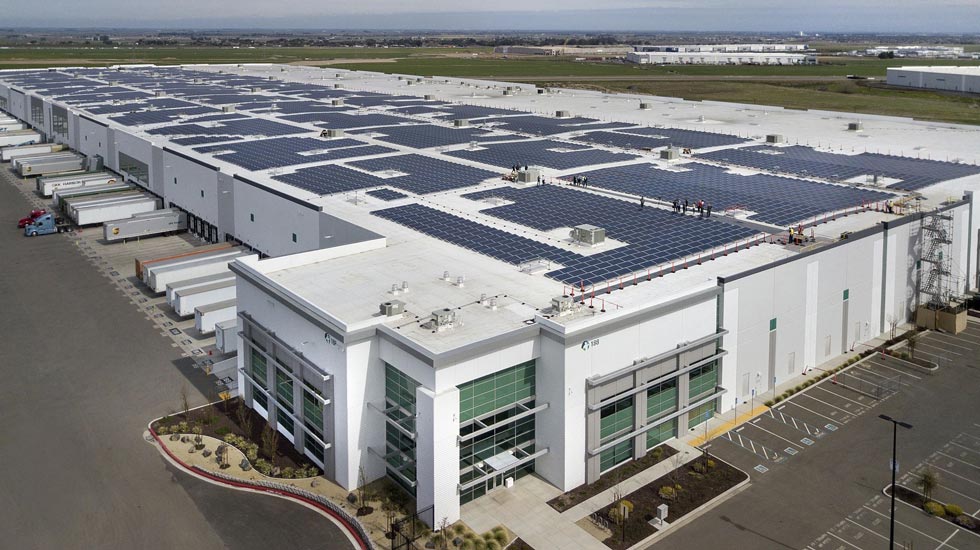 Prologis, Inc. (NYSE: PLD)
A winner in the industrial category each year since 2012, Prologis was the first industrial REIT to issue a green bond, and it closed out 2018 having issued three green bonds altogether (two in Europe and one in Japan through affiliates). During 2018, Prologis Park Tacoma became the first logistics facility in the world to gain WELL certification by the International WELL Building Institute. Prologis also became the first industrial REIT globally with an emissions reduction target approved by the Science Based Targets initiative (SBTi).
"These investments to improve the sustainability and resilience of our buildings and operations, and enhance our relationships with our communities, allow us to continue to deliver significant value for our customers, and even stronger returns for our investors," says Jeannie Renne-Malone, vice president for ESG.
Office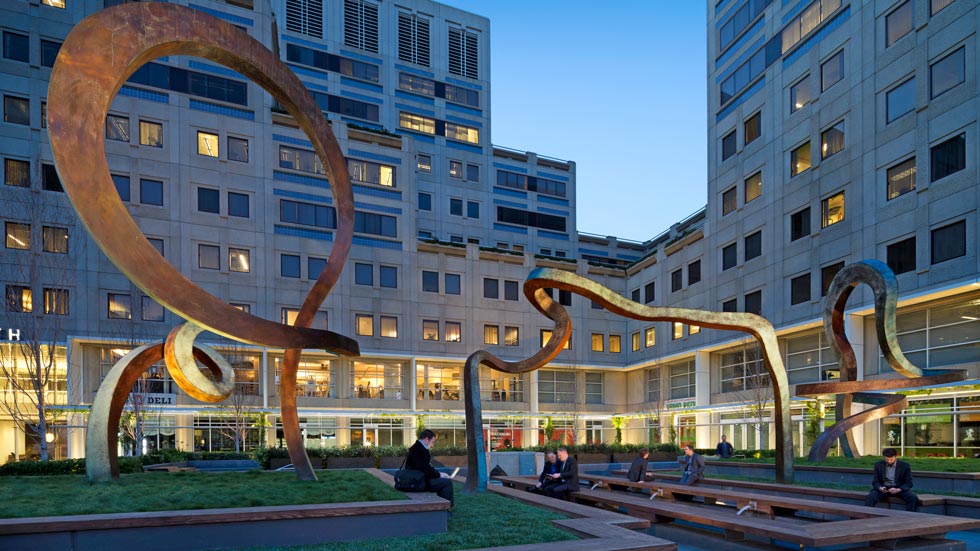 Kilroy Realty Corp. (NYSE: KRC)
Kilroy Realty Corp., a five-time Leader in the Light winner for the office category, also won the Most Innovative award in 2018. Sara Neff, senior vice president for sustainability, says that to consistently achieve improved ESG results, "everybody has to be on board." For Kilroy President and CEO John Kilroy, sustainability "is not lip service, or a box he's trying to check. He deeply believes in reducing the environmental footprint of our buildings," Neff says.
Kilroy officially launched its sustainability program in 2010. Neff says one of the reasons Kilroy was named Most Innovative is because it was the first real estate company to commit to fully carbon neutral operations by 2020, and already has agreements in place to reach that goal. Looking ahead, Neff thinks tenant demand for carbon neutral operations in buildings will only grow. Other areas of focus for the sustainability community include a growing consensus on what constitutes a healthy building, Neff says.
Lodging/Resorts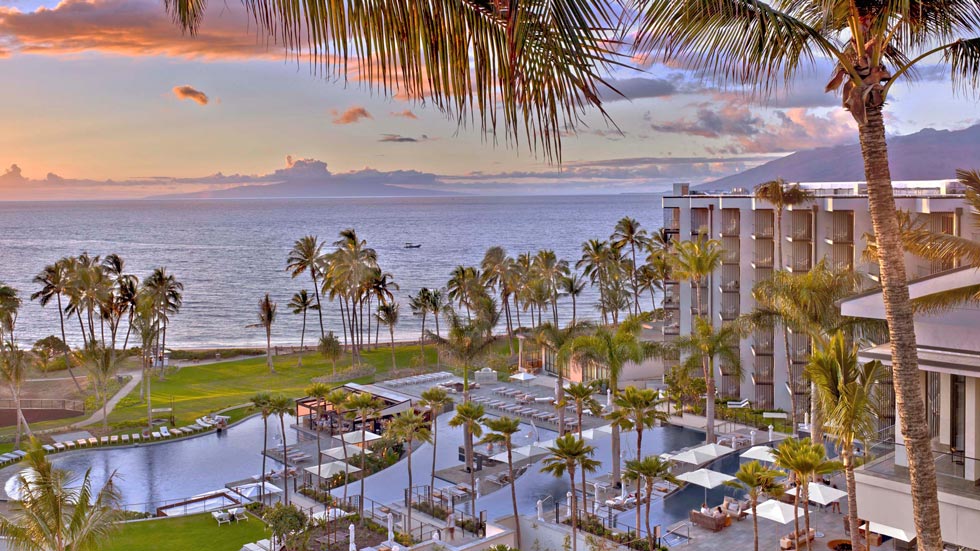 Host Hotels & Resorts (NYSE: HST)
In 2018, Host Hotels & Resorts, a winner in the lodging sector for the fourth time, met its published 2020 environmental targets, including its verified science-based greenhouse gas target, three years early. The REIT has set a new renewable energy target of 30 percent renewable electricity consumption by 2025 to support its strategy to maintain its science-based target and its efforts to increase the resilience of properties to better withstand physical and market risks associated with climate change.
"Host is an ESG leader because of our focus on value creation across our sustainability initiatives and our ability to integrate our corporate responsibility program into business strategies," says Michael Chang, director of energy and sustainability.
Chang points out that over a three-year period from 2015 to 2017, Host invested $179 million in projects with sustainability attributes that are projected to return a combined annual savings of $25 million.
Retail/Regional Malls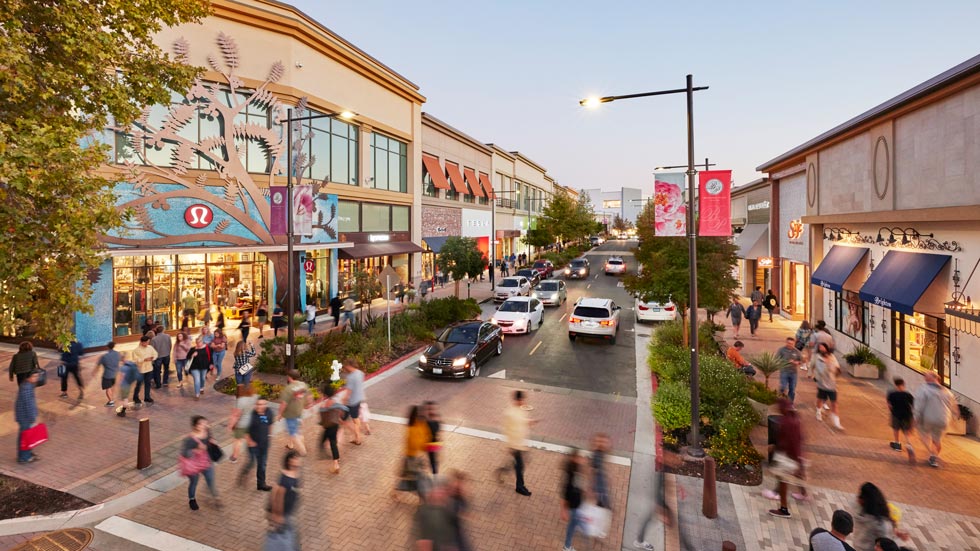 Macerich (NYSE: MAC)
Macerich, a five-time Leader in the Light winner, is committed to achieving carbon neutrality by 2030.
"Not only do we continue to push the boundaries with technology applications, but also with our concentration on tenant engagement to move our world-class retail properties to be sustainable in all areas," says Jeffery Bedell, vice president for sustainability.
During the past year, Macerich earned LEED Gold certification from the U.S. Green Building Council for its major redevelopment and expansion of Broadway Plaza in Walnut Creek, California. "Most Macerich markets are both attractive in terms of demographics and are also among the most environmentally forward-thinking in the world," Bedell says.
Diversified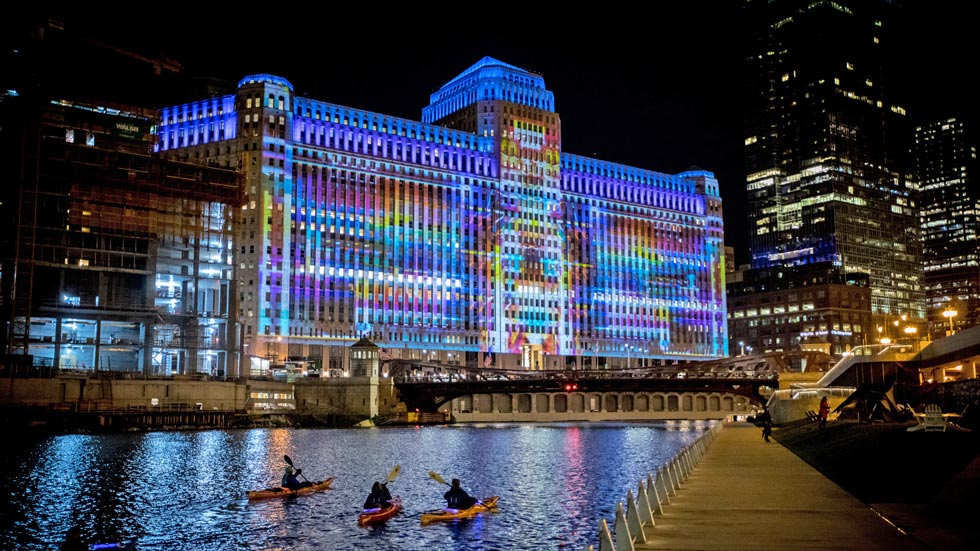 Vornado Realty Trust (NYSE: VNO)
A winner in the diversified category each year since 2012, Vornado Realty Trust has shed more than 20 percent of its carbon footprint over the last nine years through improved energy efficiency alone.
Daniel Egan, head of sustainability and utilities, says tenant interest in sustainability has surged over the last five years. "Vornado has been ready with resources to help tenants further their own progress," he says.
Egan highlights Vornado's theMART property in Chicago for its achievement of Fitwel 2-star certification. Fitwel was created as a joint initiative by the U.S. Centers for Disease Control and Prevention, and the General Services Administration.
"We wanted health and wellness to be not just a privilege for a few, but an offering available to the thousands of tenants and millions of annual visitors at theMART," Egan says. Recent renovations at theMART have fostered active design throughout the 3.7 million square foot building, he adds.
Residential/Apartments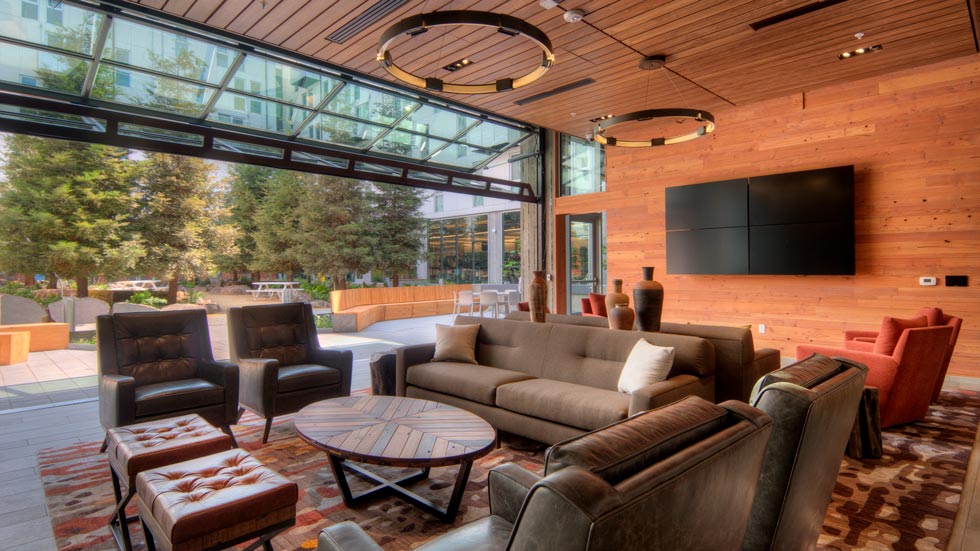 Equity Residential (NYSE: EQR)
Equity Residential, a three-time Leader in the Light winner, was GRESB's 2018 global residential listed sector leader for the fifth year in a row. The company has set a goal to reduce energy consumption by 15 percent of 2011's level by 2021 and reduce greenhouse gas emissions by 25 percent of 2011 levels in that same period.
"Our approach has always been to find the opportunities that are triple bottom line positive. Meaning, if we're doing it, it's good for our stakeholders, the environment, and the bottom line," says Louis Schotsky, first vice president for investments and sustainability.
Schotsky says Equity Residential's LEED-Platinum new development in San Francisco, 855 Brannan, is "an amazing result of so many sustainable ideas developed over time coming together in one place."
Health Care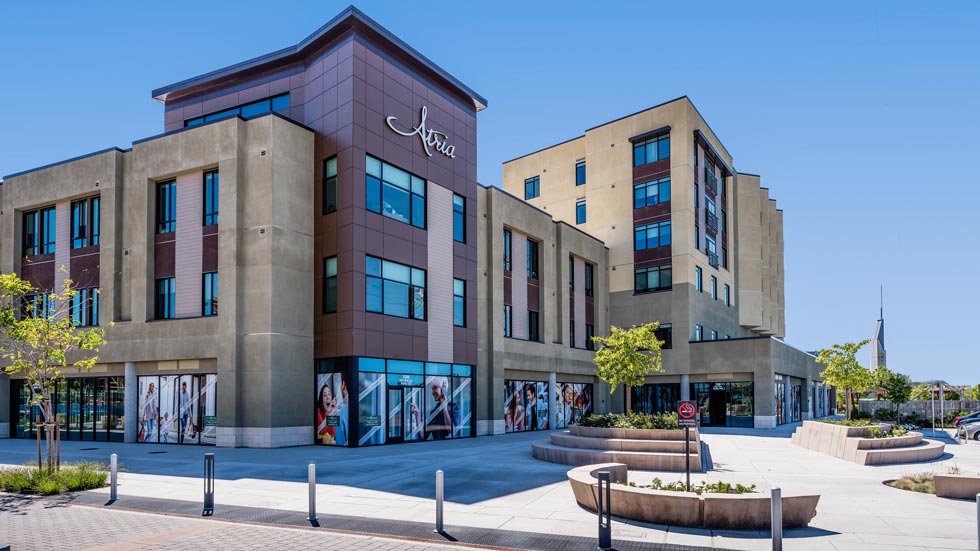 Ventas, Inc. (NYSE: VTR)
Ventas, a three-time winner in the health care category, was named the top performing health care REIT for the second consecutive year by GRESB in 2018. The REIT launched its inaugural Corporate Sustainability Report in 2018, which "showcases our holistic approach to ESG for the first time," says Kelly Meissner, sustainability director at Ventas.
Ventas continually researches, evaluates, and implements energy, water, and waste efficiency measures that are both financially and environmentally beneficial. Since 2013, Ventas has invested nearly $80 million in energy, water, and waste efficiency projects and equipment, saving more than 120,000 MWh of electricity and 230 million gallons of water annually, and creating direct shareholder value with an aggregate annual return of approximately 17 percent.
"Doing right by our employees, investors, communities, business partners, and the environment is intrinsically linked to business performance," Meissner says.