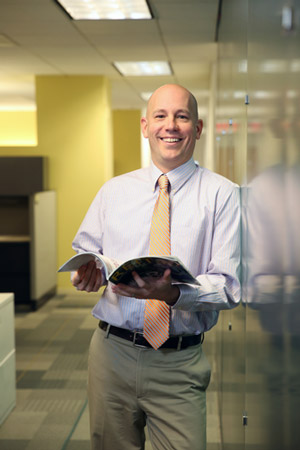 For the past several years, the July/August issue of REIT magazine has shined a light on sustainability practices, issues and trends in the REIT industry. 
At first, the coverage was focused on "why" companies should care about sustainability and the value it can bring to shareholders. Now, the very concept of sustainability has evolved to include a wide range of environmental, social and governance issues that permeate businesses from the property level to the C-suite.
In this year's sustainability issue, we detail the progress made toward developing common reporting standards and the organizations that are playing an important role in determining what, and how much, information companies should disclose. "Sector Spotlight" explores the ways data center REITs are making their energy-intensive operations more efficient. And profiles of Kimco Realty Corp. (NYSE: KIM) and Ventas, Inc. (NYSE: VTR) highlight the executive mindsets behind two REITs at the forefront of real estate sustainability in their sectors.
While these are all interesting and relevant topics, I was most excited about the feature "Green Building Buzz." When I speak with REIT sustainability executives at NAREIT's annual Leader in the Light Working Forum, I am always impressed with the enthusiasm they display when talking about their latest projects—especially when they are a little outside the norm.
Take the leftover bars of soap guests leave behind after staying at a hotel. Hersha Hospitality Trust (NYSE: HT) works with a non-profit group that recycles what would be a large amount of waste and makes new bars of soap for developing countries. 
Ever wonder what happens to used billboard material after the ad buy runs out? Lamar Advertising (NASDAQ: LAMR) donates 10,000 pounds of material from its billboards to a company that upcycles them into outdoor gear.
There is a lot of buzz about urban rooftop gardens, but Boston Properties (NYSE: BXP) has taken it to the next level by turning six rooftops into active beekeeping centers. The hives not only produce honey for a local restaurant, but also help pollinate plants and improve air quality.  
While we were only able to highlight five of these progressive projects in print, we will continue to showcase the new and creative ways REITs are embracing sustainability on REIT.com.