Former UDR CEO, Nareit Chair Passes Away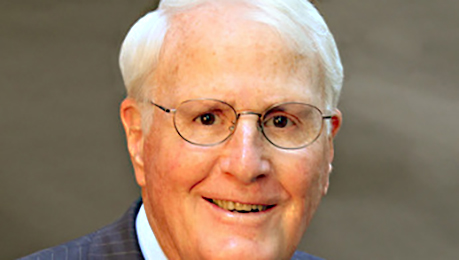 John McCann, former chairman, president and CEO of multifamily REIT UDR, Inc. (NYSE: UDR), died on Jan. 22 at the age of 73.
McCann served as CEO of UDR for 27 years before retiring in 2001. He was named Nareit chair in 1993 and 1994. In 1997, he won Nareit's Industry Leadership Award.
Nareit President and CEO Steve Wechsler noted that McCann "served as a bridge between the old and new eras of the REIT industry." He noted that United Dominion Realty Trust (UDR's original name) was one of the first REITs to become internally advised and managed after the Tax Reform Act of 1986 allowed it—a move that McCann felt better served his shareholders.
"As the modern REIT era started in the early 1990s, McCann expanded the scope and size of United Dominion's investments across the country to match the wave of new REITs that successfully launched IPOs," Wechsler said.
---
Alexander & Baldwin, Inc. (NYSEMKT: ALEX) named Clayton Chun as chief accounting officer and controller. Chun was appointed controller of the company in September 2015.
Equinix, Inc. (NASDAQ: EQIX) announced that CEO Steve Smith stepped down. The company appointed executive chairman Peter Van Camp as interim CEO and will commence a formal process to appoint a new CEO.
Niccole Stewart was appointed to the position of chief accounting officer of Four Corners Property Trust, Inc. (NYSEMKT: FCPT). Stewart has served as controller since joining the company in December 2015.
Gazit-Globe (NYSE: GZT) said Dori Segal stepped down as CEO and from all other executive roles at the company. Chaim Katzman, chairman, has assumed the position of CEO. Segal served as CEO between 1998 and 2008 and again in 2017. He will continue to serve as a member of the company's board of directors.
Mack-Cali Realty Corp. (NYSE: CLI) appointed David Smetana as CFO and Nicholas Hilton as executive vice president of leasing. Smetana replaces Anthony Krug, who will continue to serve as CFO during the transition period in the first quarter of 2018. Smetana most recently served as a managing director and REIT securities analyst on Morgan Stanley Investment Management's Global REIT Securities Team.
PREIT (NYSE: PEI) announced the appointment of Lisa Most as its general counsel, replacing Bruce Goldman, who retired. Most has been with the company since 1999.
Public Storage (NYSE: PSA) said Joe Russell will be appointed CEO, in addition to his role as president, effective Jan. 1, 2019. Russell will join the board as a trustee on the same date. Ron Havner, CEO since 2002, will remain as chairman. Before becoming president in 2016, Russell was affiliated with Public Storage as president and CEO of PS Business Parks (NYSE: PSB) since 2002.
Also as of Jan. 1, 2019, Tom Boyle will be appointed CFO of Public Storage. John Reyes, CFO since 1996, will be appointed to the board on the same date. Before joining Public Storage in 2016, Boyle was an investment banker with Morgan Stanley.
Julie Swinehart has been named by Retail Properties of America, Inc. (NYSE: RPAI), as its new executive vice president, CFO and treasurer. Swinehart has served as the company's senior vice president and chief accounting officer since 2015 and has held various accounting and financial reporting positions with the company since 2008.
RLJ Lodging Trust (NYSE: RLJ) announced that Ryan Meliker joined the company as senior vice president for corporate strategy and investor relations. Most recently, Meliker was a managing director at Canaccord Genuity, where he was the senior lodging and REIT analyst.
TIER REIT, Inc. (NYSEMKT: TIER) appointed Dallas Lucas as president and COO, James Sharp as CFO and treasurer, and Hannah Wrenn as chief accounting officer.
Wheeler Real Estate Investment Trust, Inc. (NASDAQ: WHLR) named David Kelly as the company's CEO and president, replacing Jon Wheeler. Kelly joined the company in 2013 and most recently served as chief investment officer. The REIT also named Matthew Reddy as CFO, replacing Wilkes Graham, who resigned. Reddy has been with the company since June 2015 as chief accounting officer.