The REIT industry's sustained growth since the start of the Modern REIT Era has been fueled by the professionalism, expertise, and vision shown by strong management teams. Some of the best and brightest real estate finance, investment, and operational minds call the REIT industry home. The importance of this kind of leadership, to a company or an industry, can't be overstated.
My esteemed colleagues at Brookfield Properties know this to be true: Having a strong culture focused on guiding values results in high performance outcomes. And I believe it starts at the top. For me, being an effective leader is about learning, listening, and advising through transparency.
I encourage any employee who has an idea or a question to bring it to my attention. Likewise, it is my responsibility, as a leader, to ensure that my entire team is on the same page, knows our strategic plan and where we are in executing that plan. I strive to create an environment where each of my colleagues engrains our culture into their work daily and feels their job has meaning.
The ability to empower, educate, and excite our top talent—as individual companies and an industry as a whole—is essential to maintaining our continued success. I firmly believe in the value of starting early to build and maintain a deep bench of talent to groom the next generation of leaders.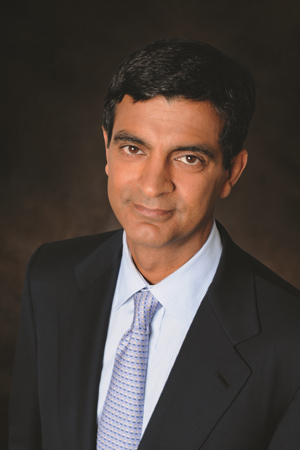 To do this you must first identify the leadership skills your company needs to succeed now and in the future. From investing in growth opportunities to encouraging stretch assignments and providing strategic coaching, each leader's development plan should be personalized and holistic.
This approach pays dividends when it comes to succession planning. If done correctly, your colleagues will have the necessary skills and experiences when expanded opportunities arise. Whether your company owns regional shopping centers, office buildings, apartments, or cell towers, investors abhor uncertainty, and nothing gives them pause more than questions about a company's leadership. We all share the same mission—to create value through land and structures for our stakeholders and the communities in which we operate.
Leading real estate companies Equity Residential (NYSE: EQR), Cousins Properties (NYSE: CUZ), and Public Storage (NYSE: PSA) all provide useful lessons in how to excel at succession as they have effectively transitioned from well-known, highly regarded CEOs to their next generation of leaders. You can read more about the steps those companies took in transitioning their leadership in this issue's "Passing the Baton" feature.
Like those who preceded them, I am confident my new peers will succeed with these expanded responsibilities and help lead their companies and the industry forward.

Sandeep Mathrani
2019 Nareit Chair
CEO, Brookfield Properties Retail
Vice Chairman, Brookfield Properties