Two of the oldest rules on Wall Street are "Buy low, sell high," and "Don't fight the Fed." While it can be difficult if not impossible to pick the highs and lows in the stock market, it is not that hard to read the Fed's signals about future policy.
REITs rallied sharply on Fed Chairman Jerome Powell's comments on November 28 suggesting that interest rates were "just below" neutral, indicating that the FOMC may be near the end of its series of interest rate hikes. The broader stock market rose as well, as Powell's speech portrayed a robust economy with few danger signs ahead.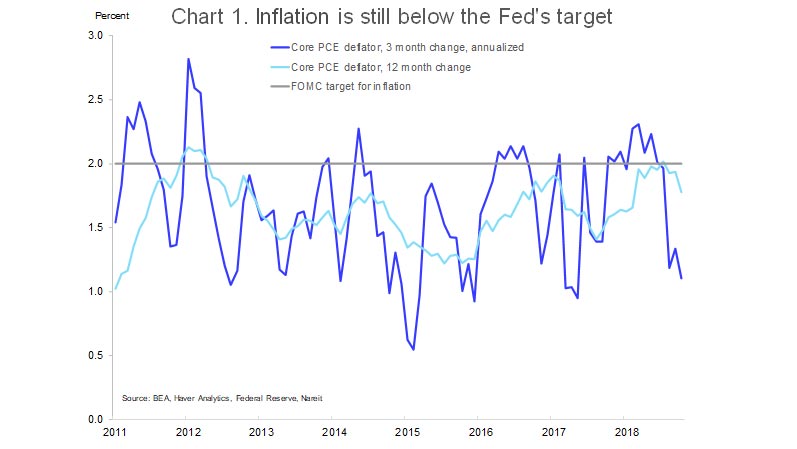 There was more good news on the interest rate front the following day, as inflation figures for the month of October were below expectations. Over the past three months the core PCE deflator, the Fed's preferred measure of inflation, has slowed to just 1.1 percent, and has risen 1.8 percent over the past 12 months. These readings are below the Fed's target for interest rates, making it less likely the Fed will raise rates much further.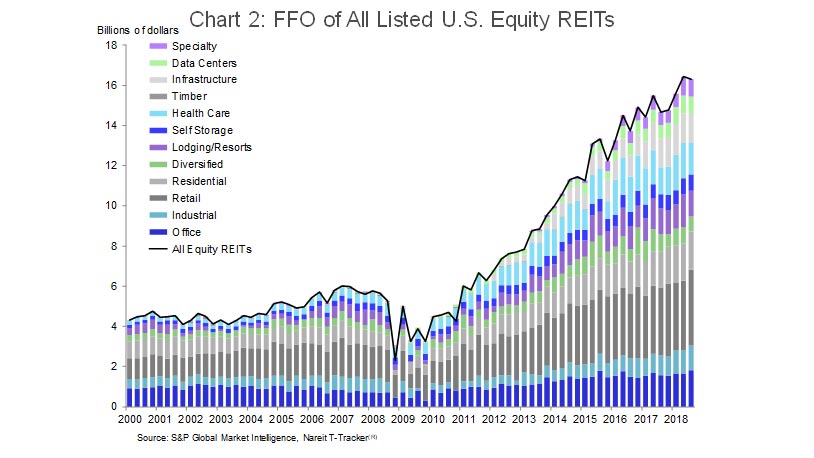 REIT operating performance has been strong through this period of Fed rate increases. REITs have posted steady gains in funds from operations (FFO) over the past several years (see the Nareit T-Tracker® for more information on REIT earnings and operating performance, and a recent Market Commentary for a discussion of Q3 results).
REITs have typically performed well during periods of rising interest rates, as these have also been periods of economic growth. Recently, however, REIT share prices have often responded negatively to rising interest rates. This negative relationship between REITs and interest rates is surprising, given their robust earnings. It is significant that this new pattern emerged in 2013, as the Fed began to unwind the unconventional monetary policy measures they had put in place to help lift the economy after the financial crisis. The era of Fed rate increases may be coming to a close during 2019; it will be interesting to see if the negative response of REIT share prices to interest rate ends as well. The strong performance of REIT earnings suggests that the outlook for REIT share prices in 2019 is good.
Note: Nareit will soon be releasing our Economic Outlook for 2019 , where my colleague Brad Case and I discuss what to watch for in the year ahead. Look for it in this Market Commentary space and also at Nareit Research on REIT.com.
Get Nareit Market Commentary blog posts delivered straight to your inbox.
Subscribe