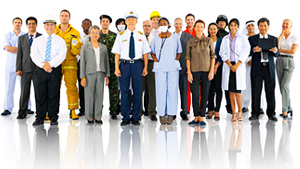 For most investors, gaining access to real estate exclusively through publicly traded REITs is the most practical way to invest in the asset class. For example, defined contribution retirement plans and other post-employment benefit trusts require significant, if not daily, liquidity and market pricing. However, defined benefit pension plans and endowment funds often face a more complex opportunity set of real estate investments.

Traditionally, these investors have not looked to their real estate portfolios as a source of liquidity, and many have allocated most of their real estate investment capital to direct property investment or to private equity real estate funds. Moreover, many investors embraced commercial real estate as a distinct asset class before publicly traded REITs provided a large, liquid and transparent market alternative to direct real estate investments.

Although many pension and endowment funds include publicly traded REITs within their real estate investment programs, REITs generally occupy a small portion of the total real estate portfolio. As investors today contemplate adding or increasing exposure to commercial real estate, they should know that REITs and publicly traded real estate securities offer meaningful advantages as a way of obtaining that exposure.

In general, REITs have delivered persistently higher long-term investment returns, not only when compared with other public market equity and fixed income investments, but also relative to private equity real estate investment alternatives. REITs possess the positive investment attributes that more recently are being recognized by investors seeking to integrate the difficult lessons of the financial crisis into their investment decision-making. These investment attributes include market liquidity; operating transparency; strong, investor-aligned corporate governance; and a simple business model focused on the intelligent use of scarce capital and devoid of complex financial engineering.