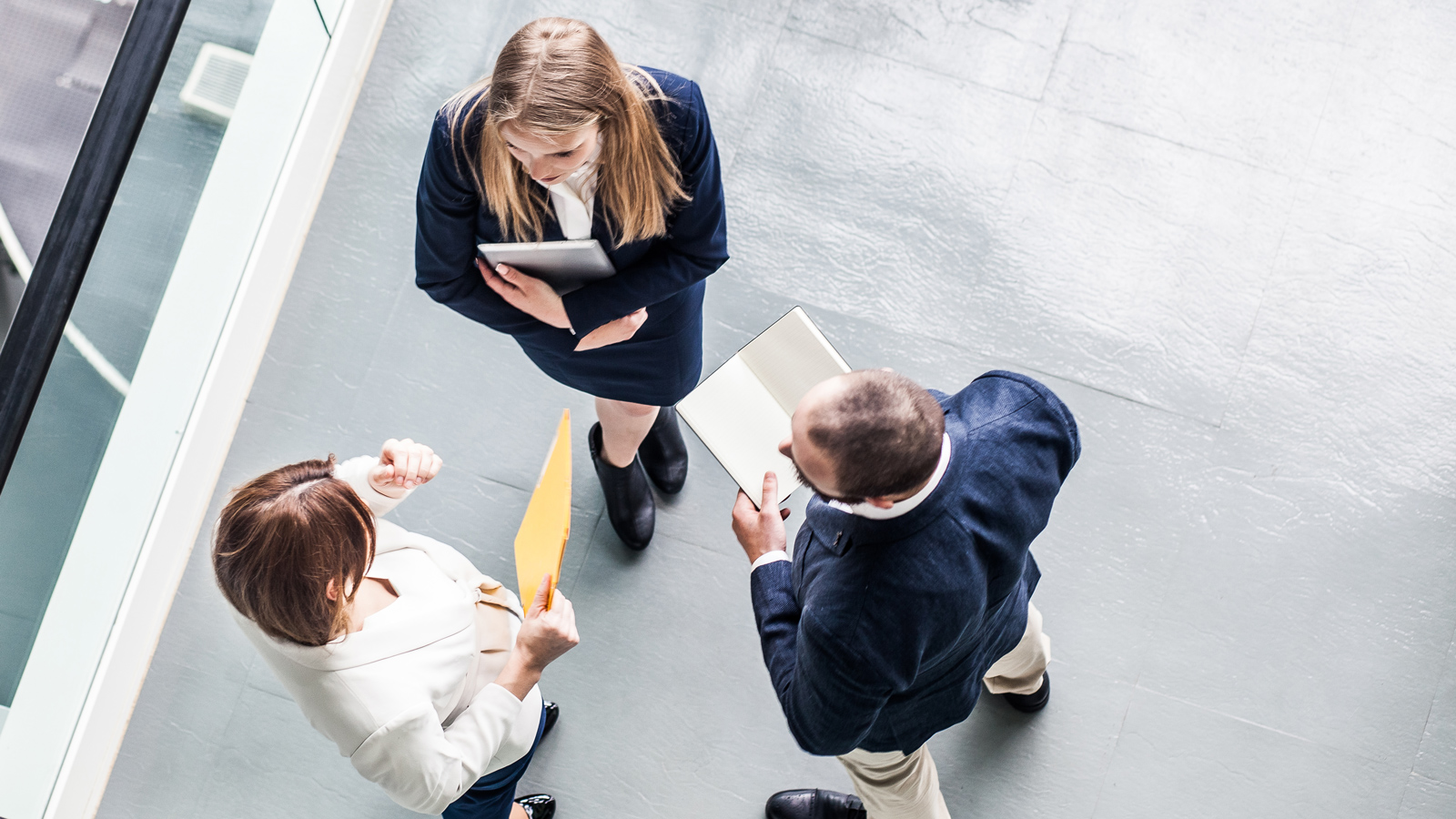 Investor Perceptions vs. Reality
Asset prices often decline as the immediate response to a rise in interest rates because investors perceive higher interest rates will reduce the present value of future cash flows from investments. If future cash flows are not expected to rise, such as income from bonds, then rising interest rates would have a clear negative impact on their asset values.
Rising interest rates, however, often reflect economic growth that can boost REIT earnings and, ultimately, share prices. History shows that REIT share prices have often increased during periods like the present one when the Federal Reserve shifts from a stimulative policy stance to a neutral position.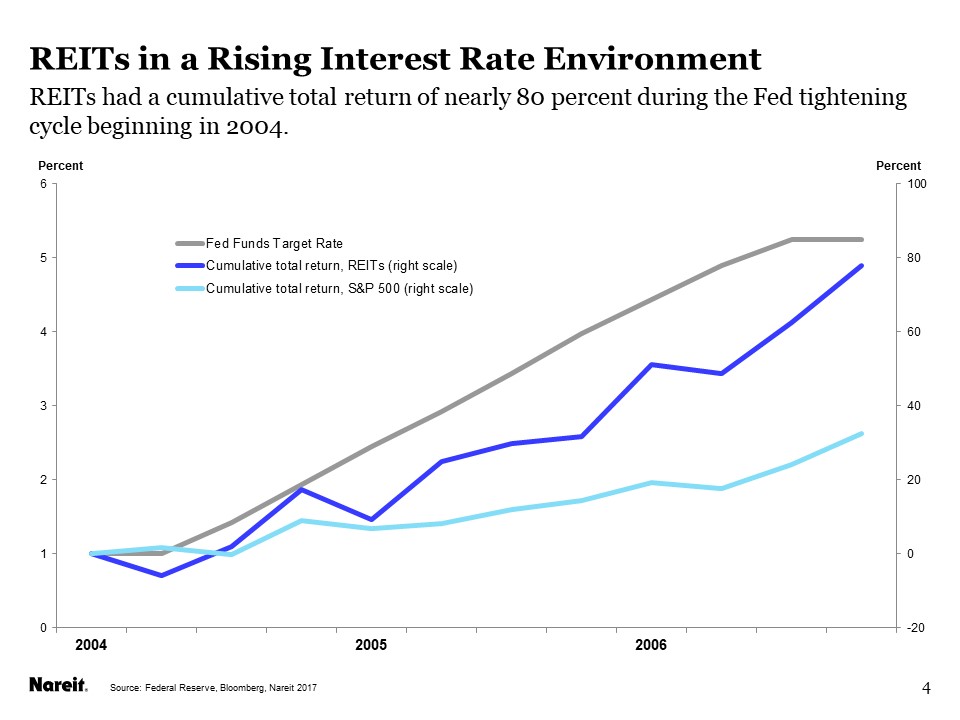 REIT Earnings and Dividends are Growing
As it has in the past, today's economic growth is helping to drive earnings growth for REITs. In 2017's fourth quarter, total REIT industry net operating income increased 9.8 percent from the same quarter in the prior year, according to the Nareit T-Tracker . And the increase in earnings translated into higher dividends for REIT investors. In the fourth quarter of 2017, total dividends paid by equity and mREITs increased 4.5 percent over the prior quarter and 3 percent over 2016's fourth quarter to $13.7 billion.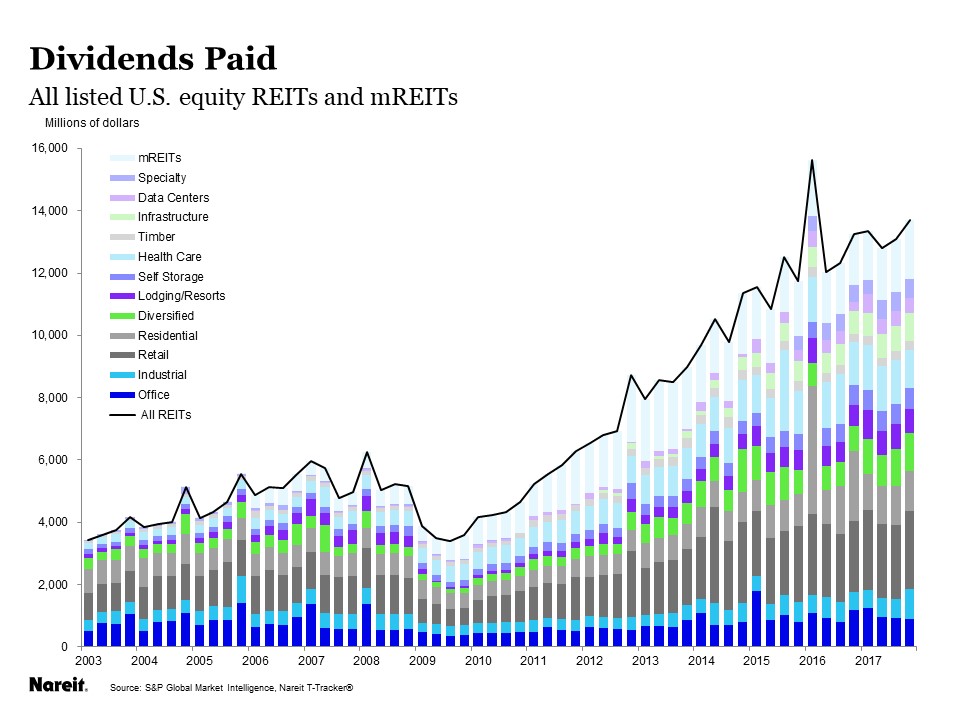 REITs are Prepared to Perform Despite Rising Rates
REITs also have fortified their balance sheets to position themselves to continue delivering earnings growth despite rising interest rates. The REIT industry is less leveraged than at any point in the past 20 years. The ratio of debt-to-book assets declined 95 basis points in 2017. The market leverage ratio, which substitutes market cap for the book value of equity, is near the record low reached in 2016.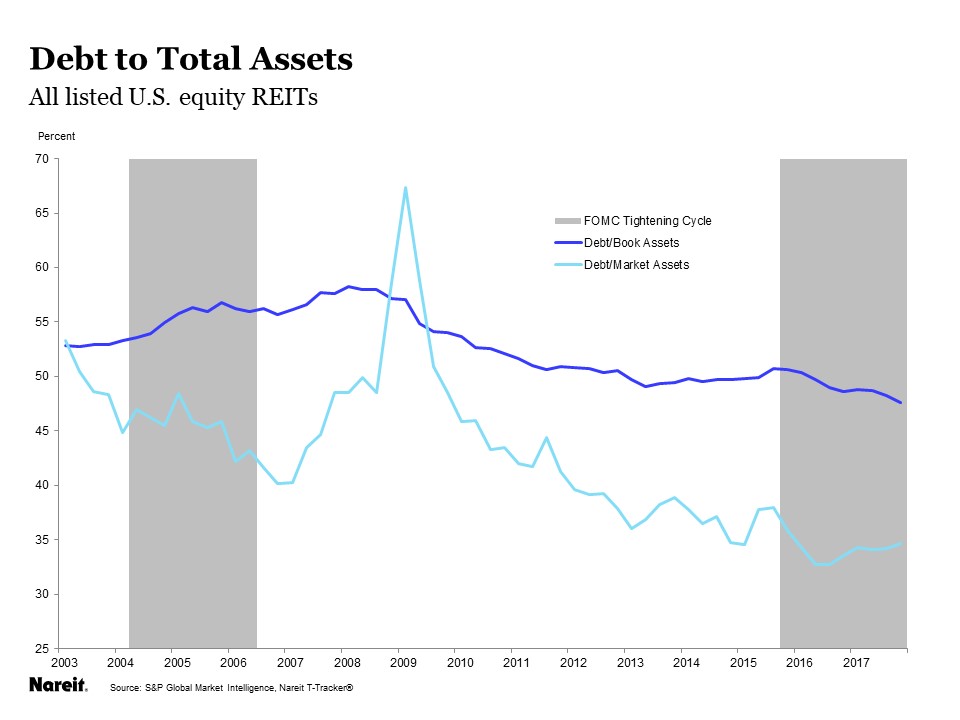 The decline in leverage means interest expense takes a smaller bite out of REITs' earnings. Interest expense was 22.3 percent of net operating income in the fourth quarter, down from 38 percent prior to the financial crisis.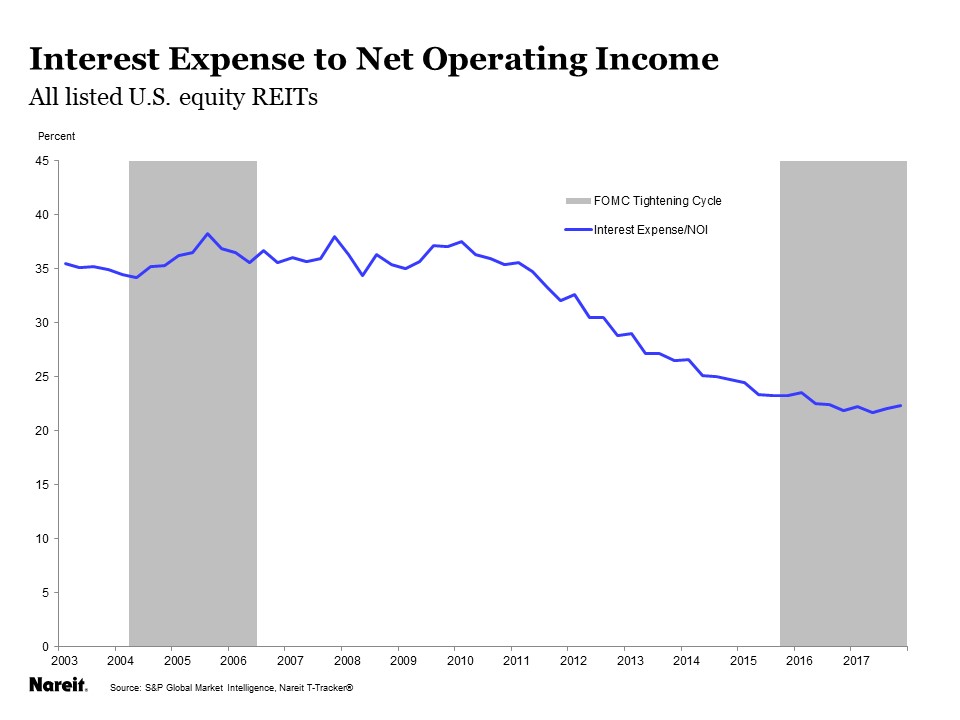 Interest expenses also are not likely to rise much as rates move higher, because nearly all the borrowings of REITs are fixed-rate debt. And, REITs have extended the average maturity of their debt to 75 months, locking in these low interest rates until well into the next decade.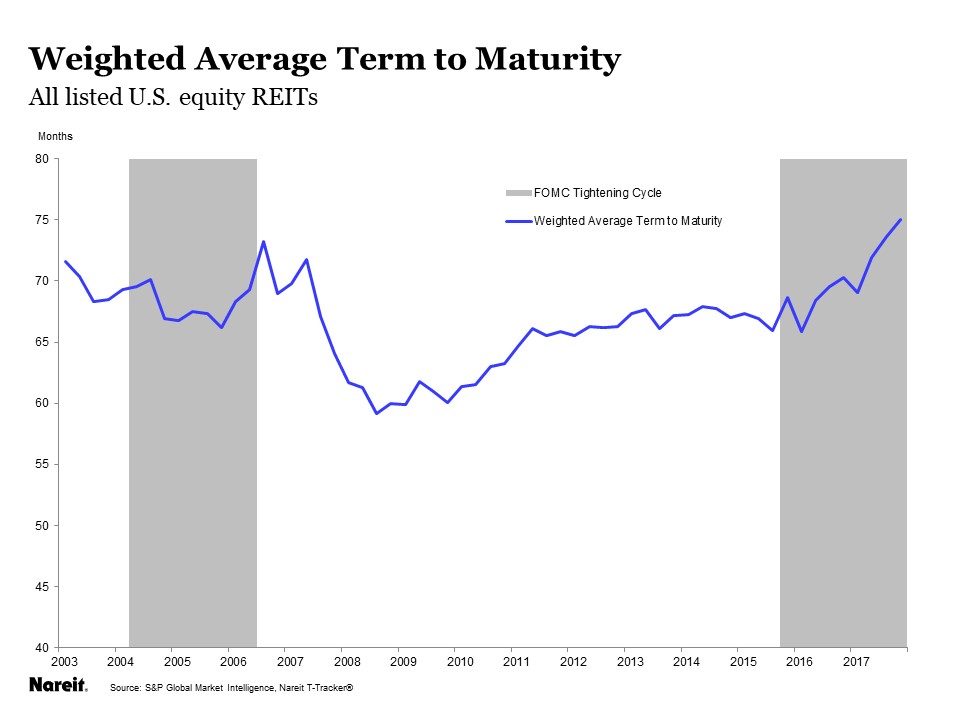 Learn more about REITs and interest rates: