2017 Leader in the Light Award winners are using unique strategies to enhance their ESG programs.
01/26/2018 | by
Nareit's annual Leader in the Light Awards recognize leadership in sustainability in real estate. The winners are judged to have produced superior, measurable results from the implementation of sustainable business practices.
"Sustainable assets and business operations are playing an increasingly critical role in the real estate industry, and REITs are on the leading edge of these practices," says Fulya Kocak, Nareit vice president for environmental, social and governance (ESG) issues.
"REITs are recognizing that sustainability is not only a responsible business practice, but an effective one."
Nareit presented the 2017 Leader in the Light Awards to the honorees in November at REITworld 2017, including new awards for innovation and individual leadership. Here are some of their more notable achievements in the last year.
Prologis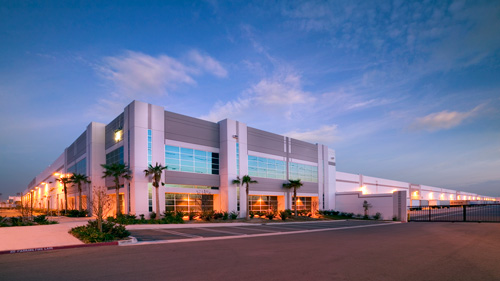 Prologis (NYSE: PLD) has captured the award in the Industrial category every year since 2012 and has been a frequent honoree since the program was started in 2005. The San Francisco-based industrial REIT has already surpassed its goals for cutting greenhouse gas emissions that had been set for 2020. The company also expanded its use of solar power and implemented a mandate for LED lighting.
Jeannie Renné-Malone, vice president for sustainability at Prologis, says that the company's integrated approach to designing properties and business processes helps minimize environmental impacts. "It has been another year of significant sustainability accomplishments, both in terms of the progress we made toward our sustainability goals and the continued engagement with our stakeholders. As we work to achieve our goals and commitments, we're also looking for the next innovative technologies and initiatives that will continue to move the needle—for us and for our industry," she says. 
Digital Realty
Data center REIT Digital Realty (NYSE: DLR) set a long-term goal in 2015 of powering its entire global portfolio with renewable energy. Overall, the San Francisco-based company grew its renewable energy supply by 80 percent in 2016. Roughly 40 percent of its power usage that year was offset by renewable energy as a result.
Digital Realty sources its renewable energy through utility-scale power purchase agreements, such as a wind farm in Texas that is expected to deliver enough energy in a typical year to power roughly 29,000 homes. The company expanded its utility-scale renewable procurement in 2017 with two additional wind and solar contracts.
Host Hotels & Resorts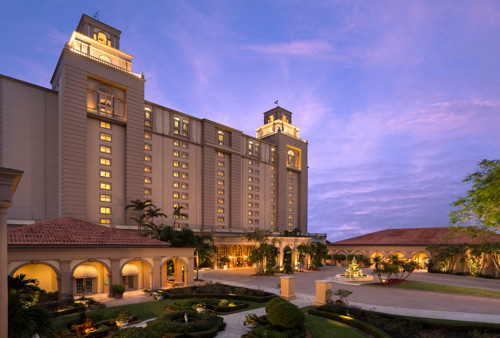 Between 2008 and 2016, lodging REIT Host Hotels & Resorts (NYSE: HST) cut its green- house gas (GHG) emissions per square foot by 27 percent. In 2016, the estimated 20,000 metric tons of GHG emissions that were avoided from the previous year would be like taking roughly 4,000 cars off the road.
By 2020, Host hopes to cut its GHG emissions per square foot by 28 percent. The goal has been verified as a "science-based target," meaning that it is in line with the commitment set forth in the 2015 Paris climate agreement to limit global warming.
"As part of our emissions reduction strategy, we invested over $30 million in targeted energy- and water-saving projects in the past five years that are estimated to generate $9 million in annual cost savings," says Michael Chang, Host's director of energy and sustainability.
Vornado Realty Trust
Tenant engagement is one of the hallmarks of the sustainability program at Vornado Realty Trust (NYSE: VNO). In practice, that takes the form of efforts such as seminars with tenants on how their sustainability goals align. Those discussions launched projects such as brokering meetings for tenants with the Environmental Protection Agency to discuss the Energy Star for Tenants program and the production of an instructional recycling video.
Macerich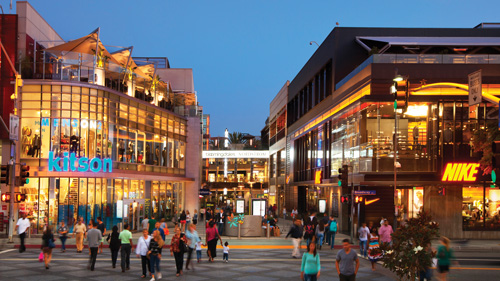 The highlight of Macerich's (NYSE: MAC) sustainability efforts in 2016 was its water conservation program. The retail REIT pursued nearly 800 water projects in the course of the year that will lead to 58 million gallons of water reduced annually.
Outdoor-focused initiatives included implementing smart irrigation systems and adding drought-tolerant plants to its landscaping. On the interior of properties, the company uses low-flow fixtures and automatic shut-offs in all common areas.
Ventas
Health care REIT Ventas, Inc. (NYSE: VTR) recently has taken major steps in the area of corporate governance. In 2016, the company's board of directors voluntarily adopted a proxy access bylaw.
Additionally, the composition of the board was refreshed, with some longer-serving members replaced by new, independent directors. Currently, 30 percent of Ventas' board members are women, putting the company above the S&P 500 average of roughly 20 percent.
Kilroy Realty Corp.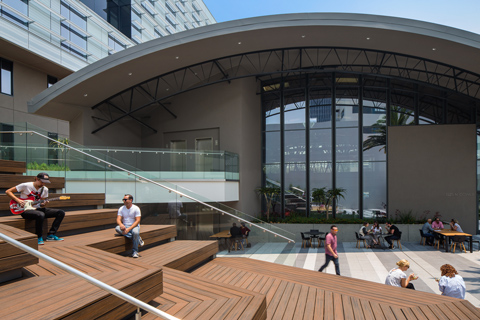 Kilroy Realty Corp. (NYSE: KRC), a four-time Leader in the Light winner, prides itself on incorporating ESG awareness into its corporate culture. The Los Angeles-based office REIT's sustainability commitment has led to such cutting-edge efforts as executing battery storage and solar power deals and integrating health factors and biodiversity into its office buildings. Kilroy Realty also has an active ESG advocacy presence, including informing the regulatory policymaking process on local and state levels.
In 2017, Kilroy Realty launched the Kilroy Innovation Lab, which formalizes the process for the implementation of sustainability pilot projects to provide credibility for successful technologies.
Boston Properties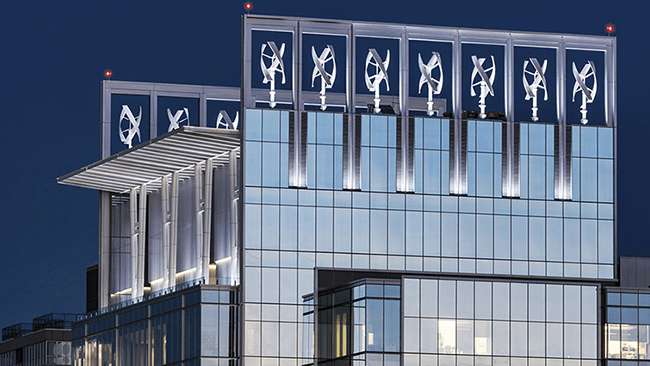 Boston Properties (NYSE: BXP) was a recipient of a Most Innovative award. The office REIT recently completed large-scale development projects that achieved LEED Platinum certification.
"Boston's most sustainable building," 888 Boylston Street, will consume almost half of the energy of comparable regional office buildings. Additionally, the 61-story Salesforce Tower in San Francisco was designed specifically to promote the health and well-being of its inhabitants.
Alexandria Real Estate Equities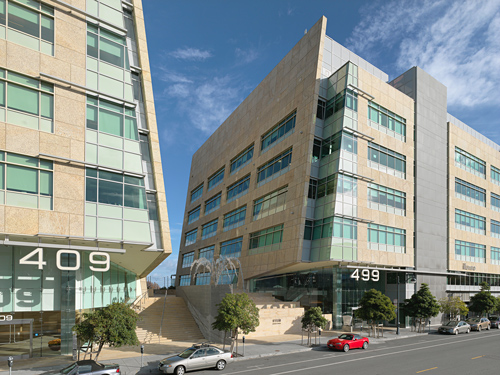 Alexandria Real Estate Equities, Inc. (NYSE: ARE) received a Most Innovative award. The REIT, which specializes in collaborative life science and technology campuses, has made health and wellness a staple of its ESG platform in part through its participation in Fitwel, a building certification standard developed by experts in public health and design, including the Centers for Disease Control and Prevention (CDC) and the General Services Administration (GSA), to promote occupant health and build productivity through improvements to workplace design and policies. The Fitwel program evaluates all building and office environment features, such as proximity to public transit, access to fitness facilities, design of outdoor spaces, indoor air quality and healthy food options. 
Hersha Hospitalily Trust
Hersha Hospitality Trust (NYSE: HT) received an honorable mention recognition in the Lodging category. Notably, Hersha achieved a number of community-focused sustainability goals in 2016, such as raising $100,000 for Autism Awareness and donating nearly 5,000 hours to volunteer projects.
Leadership Personified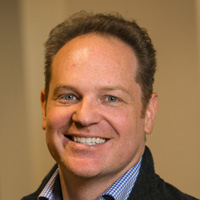 Equity Residential (NYSE: EQR), the Leader in the Light winner in the Residential category, made progress on a number of its key long-term ESG goals in 2016, including reducing energy and water consumption and installing renewable energy technologies in some of its apartment buildings. One of the driving forces behind the multifamily REIT's sustainability success is Louis Schotsky, first vice president for investments and sustainabilty with Equity Residential and winner of the newly created Leadership Personified award.
Under Schotsky's watch, Equity Residential has implemented forward-thinking sustainability initiatives, such as partnering with car-sharing business Zipcar in 2011. Residents of more than four dozen Equity Residential apartment buildings have access to on-site Zipcar services.
Schotsky's peers credit him with a knack for making the business case for ESG projects and turning sustainability into a value-added feature for Equity Residential's assets. "Lou does the right thing the right way," Kocak says.