Nareit partnered with GeoPhy in 2017 to identify and track ESG key performance indicators (KPIs) for the U.S. REIT industry. This dashboard is the first of its kind and is a preview to the full REIT ESG Annual Report to be released in 2018.
The REIT ESG Dashboard reflects publicly reported data representing over 95 percent of the REIT market cap.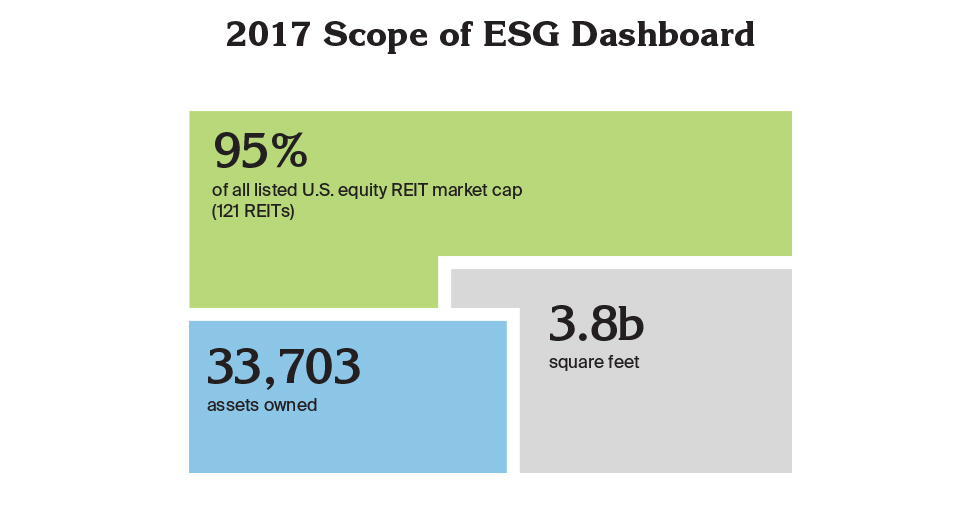 The majority of REITs are now reporting their sustainability efforts publicly.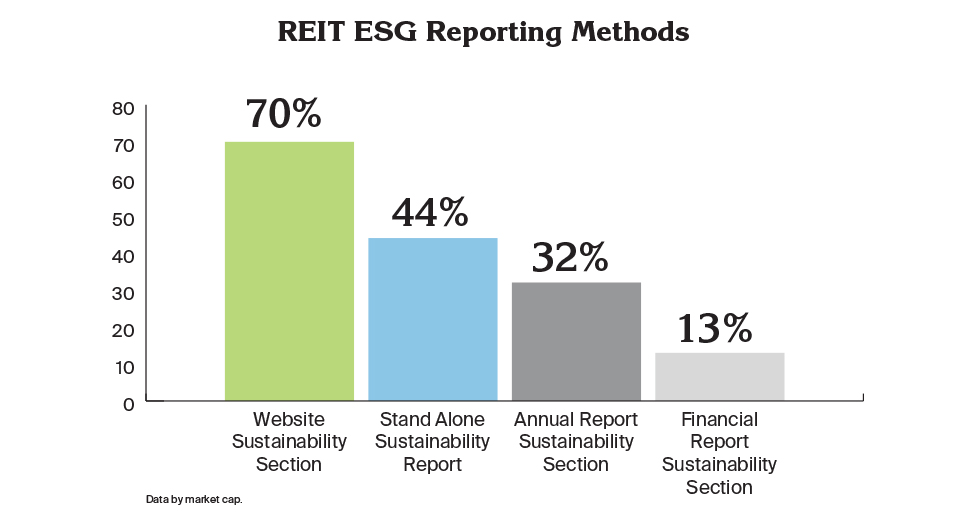 ESG reporting is more common for larger cap REITs with the staff and resources to support their initiatives. Nareit helps member companies of all sizes looking to advance their ESG initiatives through its JumpStart Program and annual ESG Forum.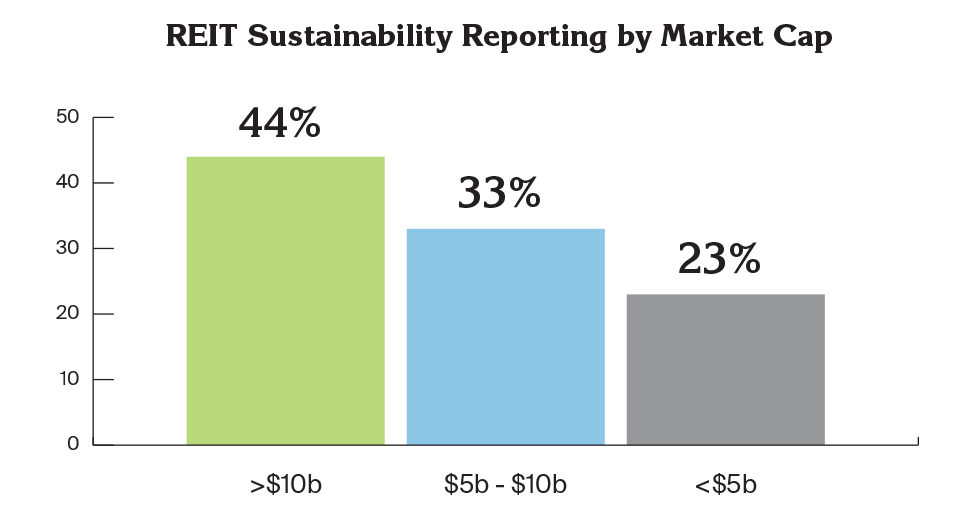 An impressive percentage of REITs are building and operating certified green buildings.

Forty percent of REITs report having ESG staff. In addition, many of those not reporting having ESG staff implement ESG initiatives through green committees as well as guidance from outside consultants.

While REITs report on a variety of environmental performance indicators, the majority consistently report on carbon emissions and energy use.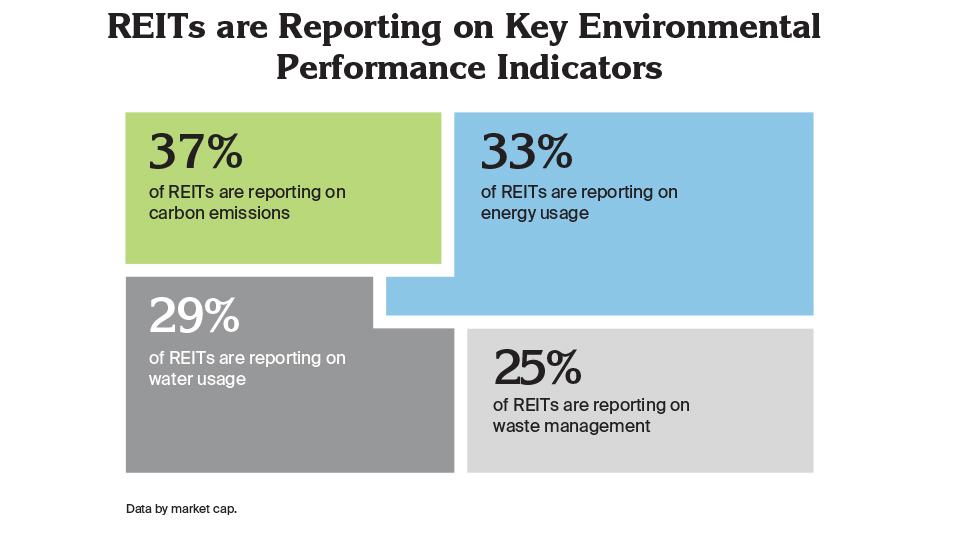 Advancing REIT ESG Reporting
A significant number of large cap REITs are reporting on ESG issues and continue to advance best practices for the industry. Nareit is working closely with mid and small cap companies to help them advance their ESG reporting. We are doing this through educational initiatives such as Nareit's JumpStart Program and Nareit's annual ESG Forum.
In 2018 and beyond, Nareit is focused on encouraging more consistent reporting and expanding ESG benchmarks and KPIs to better tell the REIT industry's sustainability story.
For REIT Corporate Member Companies
If you're looking to start a sustainability program or advance an existing one, check out Nareit's JumpStart Program and annual ESG Forum. Contact Nareit Vice President, ESG Issues Fulya Kocak to learn more about these programs.
For Investors
Interested in investing in REITs with demonstrated ESG performance? Contact Nareit Vice President, ESG Issues Fulya Kocak to learn more.
Note: Data collection was performed by GeoPhy using publicly available information from listed U.S. equity REITs including websites, annual reports, sustainability reports, 10ks, direct feeds and certification schemes.